We are over half way through the Read Irish Women Challenge 2022 and it has been wonderful to behold the enthusiasm and response on social media. Thank you to everyone who has joined the discussion and shared their recommendations and passion for the books they have read and loved by Irish women.
This blog hands the recommendation reins over to some of the writers we have been discussing in the #ReadIrishWomenChallenge22. Read on to discover the books chosen by Sinéad Gleeson, Catherine Prafiska, Sara Baume, Louise Kennedy, Louise O'Neill, Audrey Magee, Rachel Donohue, Kathleen Murray and Sinéad Crowley.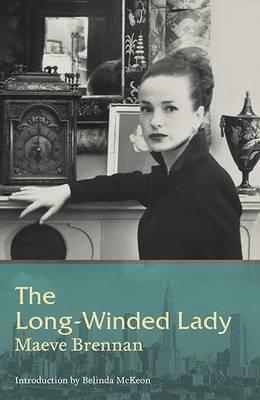 The Long-Winded Lady by Maeve Brennan.
Maeve Brennan's sharp, melancholic Talk of the Town pieces have always been called columns, but to me, they're micro essays. Collected in the The Long-Winded Lady, they try to capture the heartbeat of New York and its citizens, its moods and longings. In it, Brennan moves effortlessly from food, buildings and other people, to the ache of loneliness that big cities can instil. I wrote about retracing Brennan's New York in Duncan Minshull's new book Where My Feet Fall: Twenty Writers Go For a Walk, and make a case for giving Brennan her due as an essayist, as well as a fiction writer.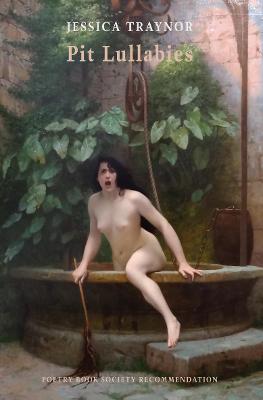 Pit Lullabies by Jessica Traynor.
I've long admired Jess Traynor's poetry, which is as confident being serious and historical, as it is when it's arch and playful. There's a tenderness to how Traynor writes about motherhood, the body, the places we find ourselves. Her new collection Pit Lullabies proves that she's one of our finest poets, moving through myths, love, and the environment. It's a visceral work that I know I'll go back to again and again.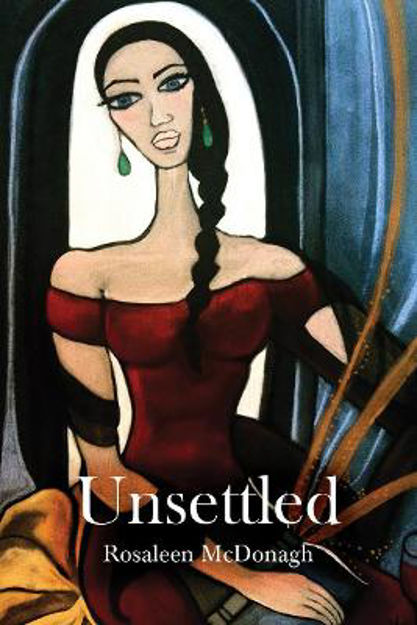 Unsettled by Rosaleen McDonagh.
A vital, political work. On one hand it's a memoir that dives deeply into the lived experience of being a disabled Traveller women, while also navigating racism and physical abuse. But there is a parallel track of finding a place in the world, through activism and writing. Not an easy read, but a necessary one, offering huge insight into the ongoing discrimination Travellers face.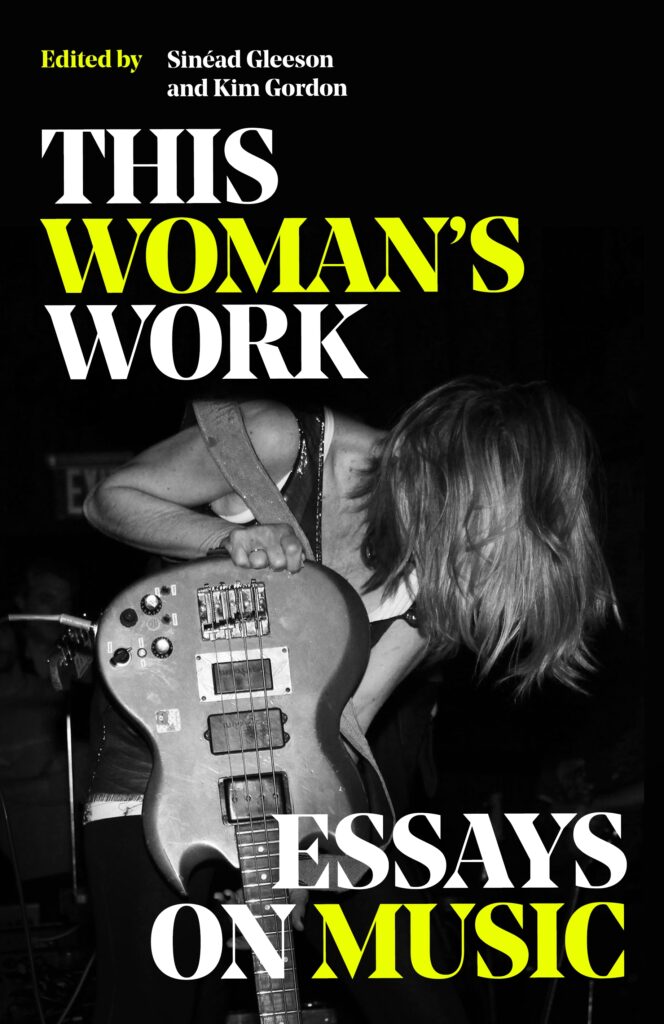 This Woman's Work: Essays on Music edited by Sinéad Gleeson and Kim Gordon is out now in your local Dubray and online.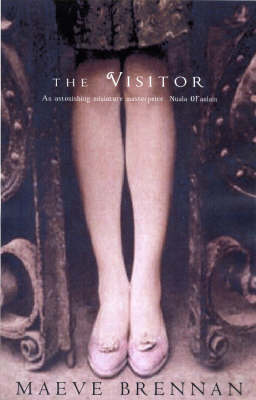 The Visitor by Maeve Brennan.
Central to The Visitor is the relationship between two women, Anastasia and her paternal grandmother, but Anastasia's recently deceased parents haunt the narrative. This is a book about family loyalties, the notion of home, and how we deal with grief.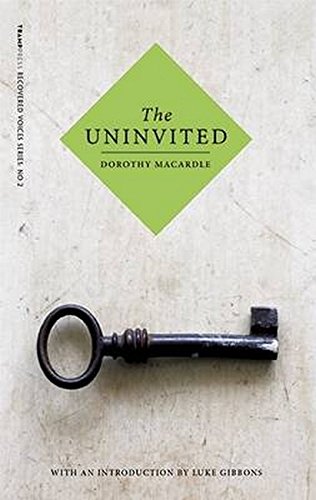 The Uninvited by Dorothy Macardle.
Two siblings move into a suspiciously cheap house that appears to be everything they're looking for. However, there are ghostly energies that haunt the place, threatening to drive them from their home. Slowly, they unravel the legacies of two very different women, and struggle to undercover the truths they need to in order to put these spirits at rest.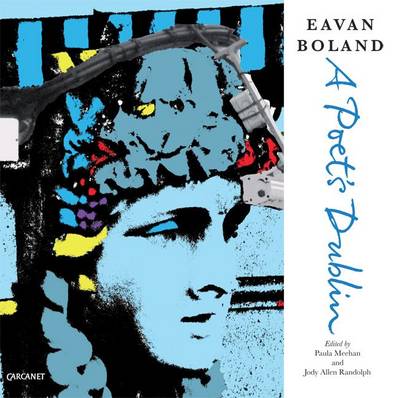 A Poet's Dublin by Eavan Boland.
I think this book is the perfect introduction to Boland's poetry for those not familiar with her work. The depictions of Dublin are gorgeously precise, and coupled with her own photographs really evoke a sense of time and place.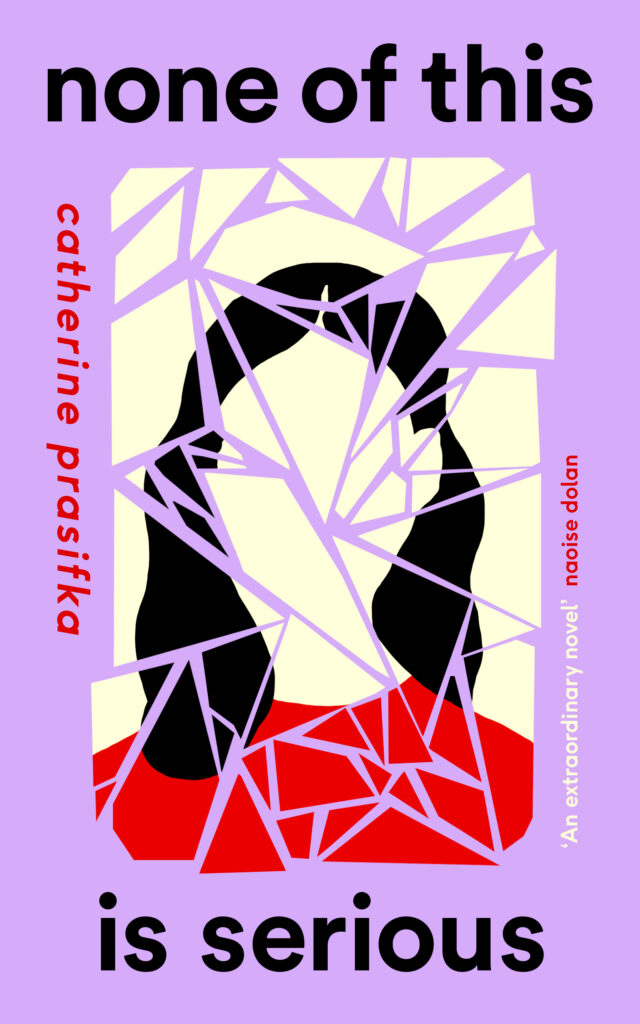 Catherine's debut novel None of This Is Serious is available in your local Dubray on our website.
The River Capture by Mary Costello.
Costello's critically acclaimed, quiet yet gripping second novel is written with incomparable gravity and elegance.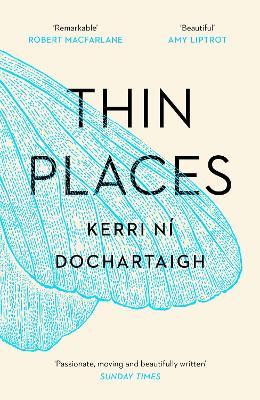 Thin Places by Kerri ní Dochartaigh.
This book is not quite a work of nature writing, and not quite a memoir, and not quite a historical account – but a wonderful, harrowing, enlightening hybrid of all of these.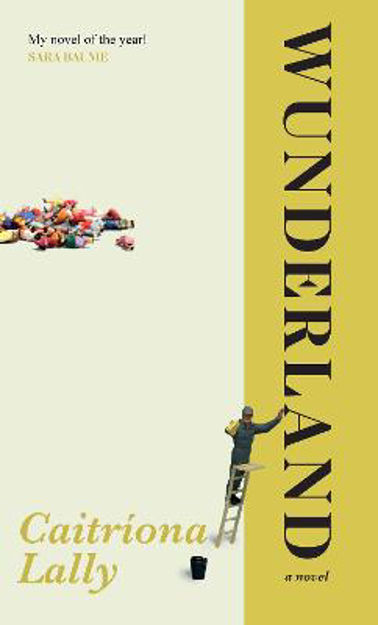 Wunderland by Caitríona Lally.
Lally's utterly singular second novel – set partly in the world's largest miniature railway – is full of black humour and searing insight.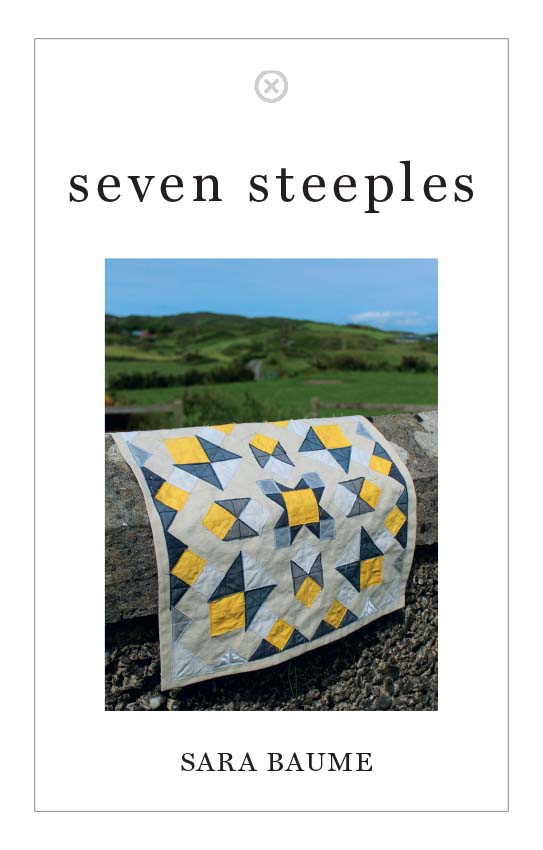 Seven Steeples by Sara Baume is available in your local Dubray on our website.
Rather than suggest three books by Irish women, I highly recommend that you read three books by one writer: Norah Hoult (1898-1984). Born in Dublin to an Irish Catholic mother and an English Protestant father, Norah was orphaned by the age of nine, spending the next almost fifty years in England. She retired to Greystones, Co. Wicklow, where she lived out her days in a little cottage. The respected author of twenty-eight books, Hoult began to slide out of popularity and print in the 60s. Recovery projects begun by Arlen House in the 80s were slow to gather muster, but mostly thanks to the powerhouse that is Sinéad Gleeson, some of her work is available.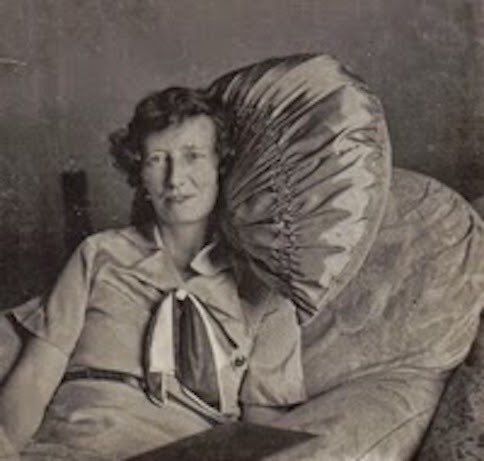 There Were No Windows by Norah Hoult.
A tragic yet darkly funny novel about a once-sophisticated woman's descent into dementia in wartime London. Originally published in 1944, reissued by Persephone Books in 2005.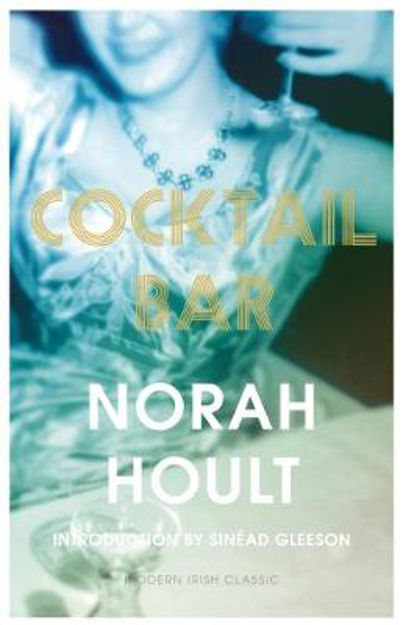 Cocktail Bar by Norah Hoult.
Hoult's third and final short story collection appeared in 1950 and contains gems such as 'Irish Wedding' and 'When Miss Coles Made the Tea.' New Island Books, 2018, with an excellent introduction by the aforementioned Ms Gleeson.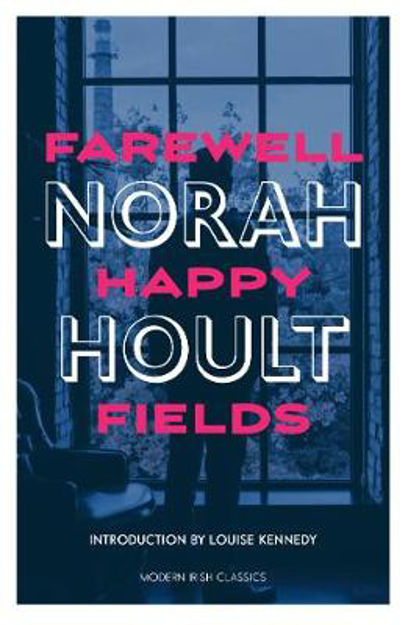 Farewell Happy Fields by Norah Hoult.
Adam Palmer embarks on a personal quest to destroy his own soul, inflicting small sustained acts of cruelty and violence on those around him. His long-suffering wife, Kathleen, struggles to maintain her self-respect in the face of her husband's gaslighting. This 1948 novel was reissued by New Island Books in 2019 with an introduction by me. Hoult was the subject of my PhD research and I am rather obsessed with her.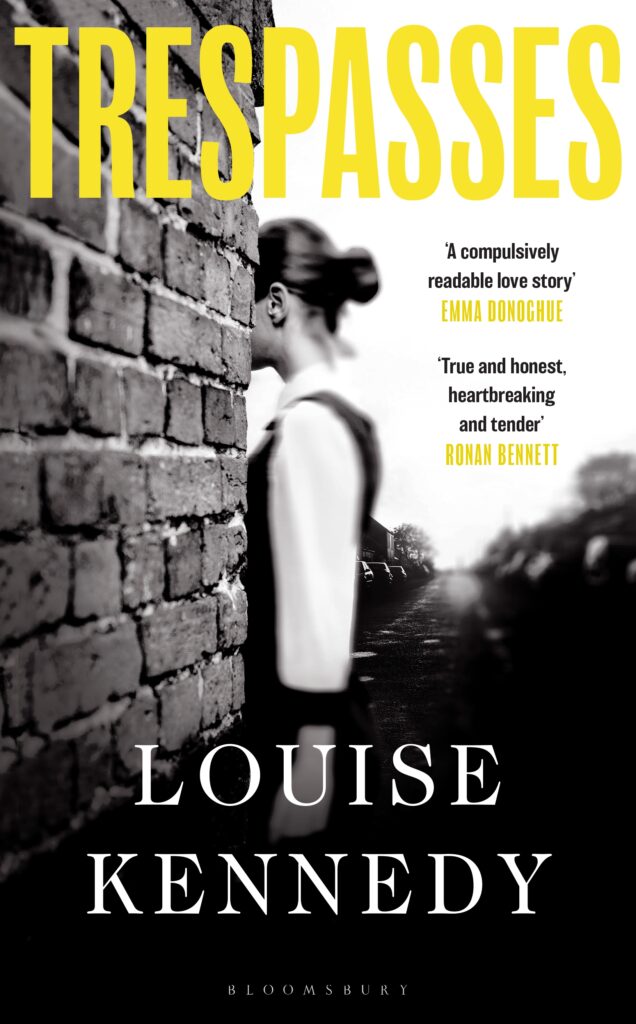 Louise's stunning novel Trespasses is available in your local Dubray on our website.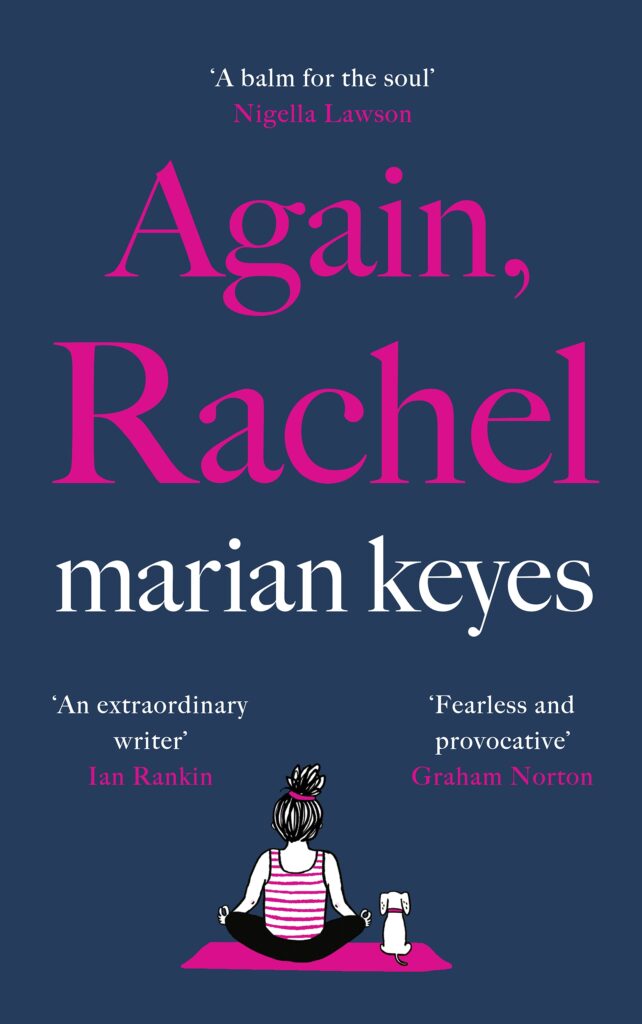 Again, Rachel by Marian Keyes.
I've spoken many times of my love for Rachel's Holiday, a book I consider to be a modern classic. There's always a little trepidation when an author announces a sequel to a much-loved piece of work, but you can rely on Marian Keyes to deliver. Again, Rachel is funny, moving, sexy, and wise – it is, dare I say it, even better than the original. Keyes gives the reader both what we want and what we need, and she does it with such style. It's a triumph.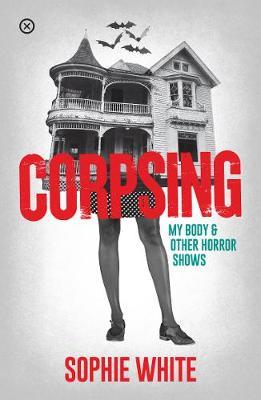 Corpsing by Sophie White.
Sophie White is well-regarded for her commercial women's fiction so initially this departure into literary nonfiction seemed surprising. But once I started to read it, I was utterly blown away by this collection of essays, published by Tramp Press in 2021. White explores grief, trauma, addiction, and motherhood with a rare honesty and vulnerability – I couldn't stop thinking about these essays for weeks afterwards. Her latest book, The Snag List, is very different, but I loved it too. It's laugh out loud funny, sharp as a tack, and compulsively readable.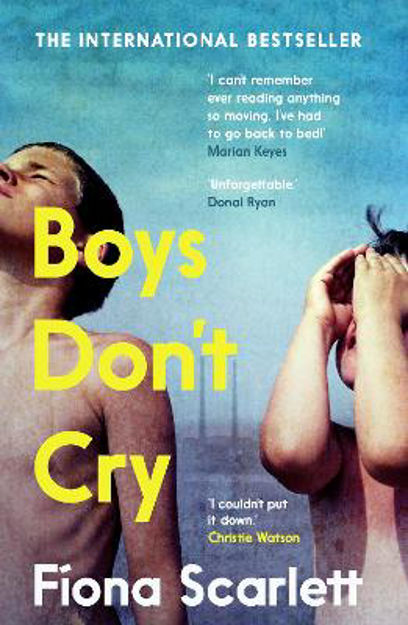 Boys Don't Cry by Fíona Scarlett.
Boys may not cry, but I certainly did while reading this book. I wept so loudly that my dog hid under the table, terrified at my outburst! It's a dual narrative, told from the perspectives of Joe, 17 and a gifted artist, and his younger brother, Finn, who is diagnosed with a serious illness.  I couldn't put it down, even when it was breaking my heart. This was Scarlett's debut novel, and I can't wait to see what she does next.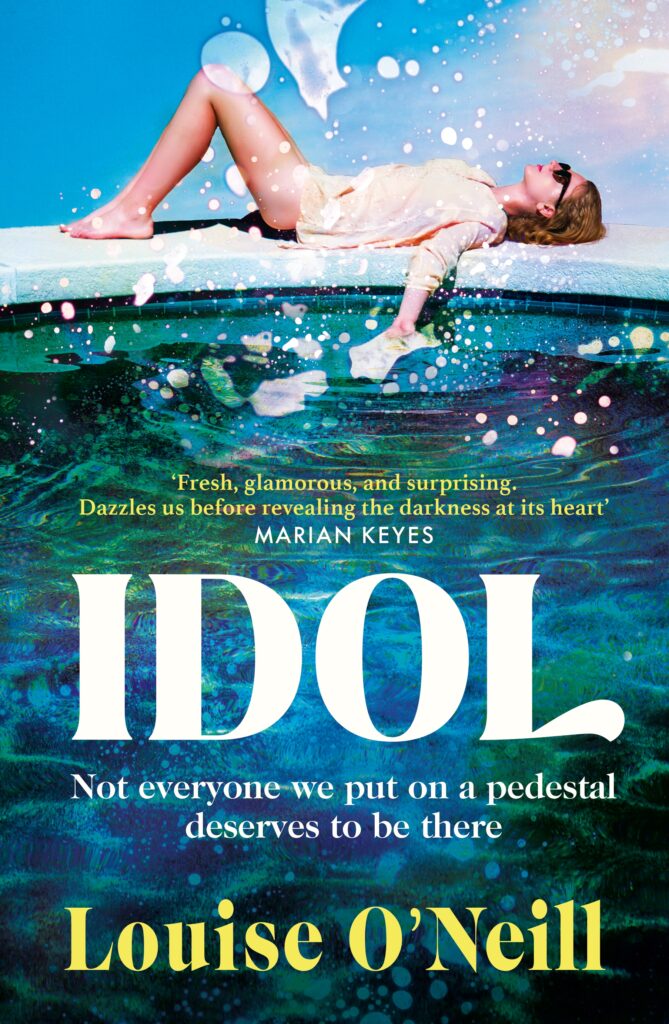 Idol by Louise O'Neill is available for pre-order on our website.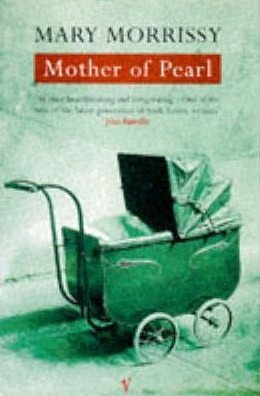 Mother of Pearl by Mary Morrissy.
This is a beautiful if somewhat forgotten piece by a wonderful Irish writer that traces the life of Irene, a tubular child who lingers in the sanitorium long after she is cured, exploring her sexuality with the other patients while retaining her virginity. Reminiscent of the claustrophobia of Thomas Mann's Magic Mountain, it is worth returning to.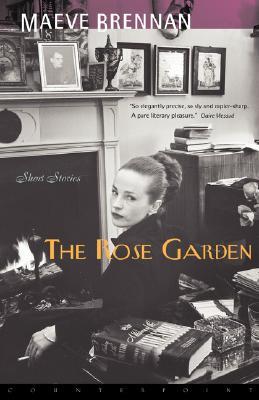 The Rose Garden by Maeve Brennan.
In this wonderful collection of short stories, Maeve Brennan blends her razor sharp writing with a tenderness and insight that still breaks my heart.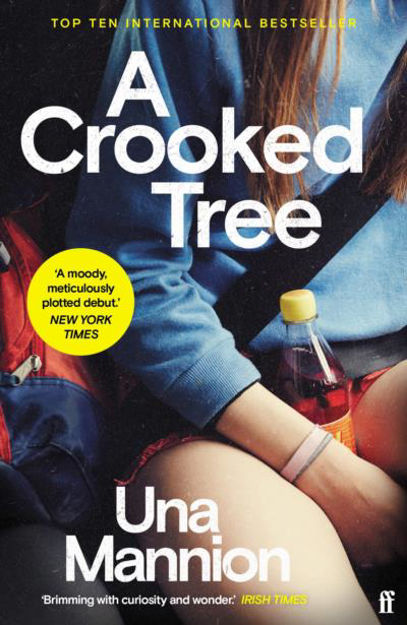 A Crooked Tree by Una Mannion.
This was a little overlooked as it was published during the height of the Covid crisis. It is Una's first novel and she is a wonderful writer. A Crooked Tree tells the story of that evening when, the way home from school, Ellen is turfed out of the car by her angry mother, left on the side of the road to find her own way home. Compelling.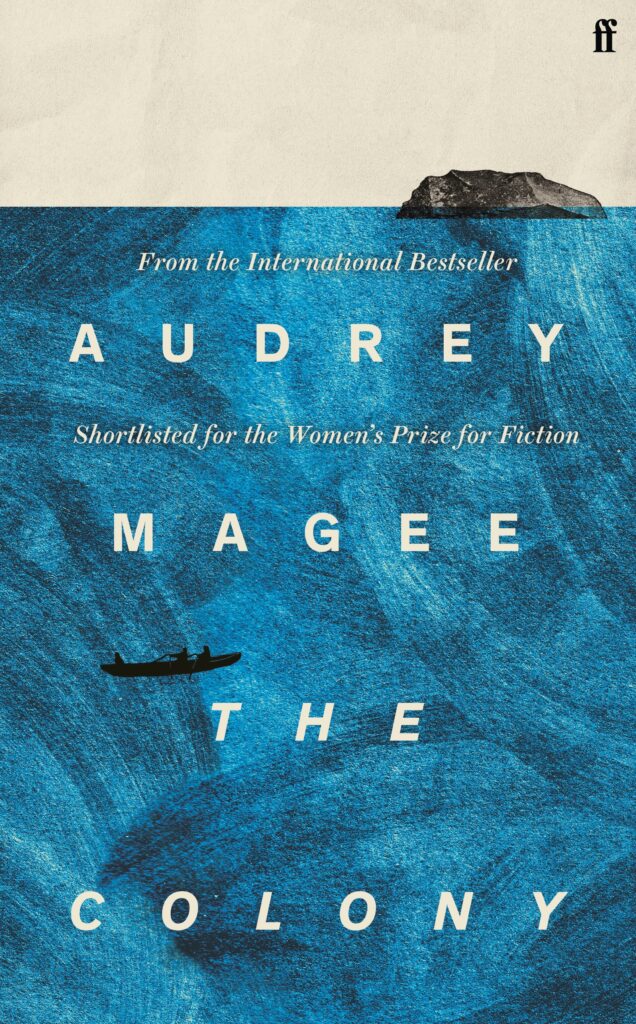 The Colony by Audrey Magee is available in your local Dubray on our website.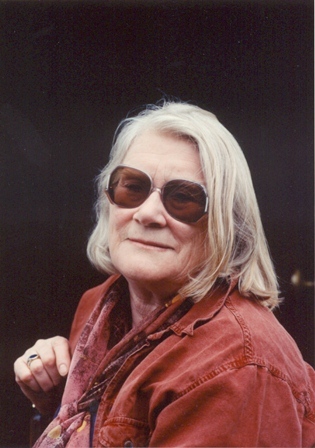 The Old Jest by Jennifer Johnston.
The mood and atmosphere of this book has always stayed with me. It's a devastating, yet subtle and elegant portrayal of war, class and the decay of the Big House. It's 1920 in Ireland and eighteen year old Nancy Gulliver has just finished school and is spending the summer before she goes to Trinity, pointlessly in love with a family friend while wandering the beach. It is there she meets and will attempt to help a mysterious older man who is hiding out from British soldiers, with terrible consequences.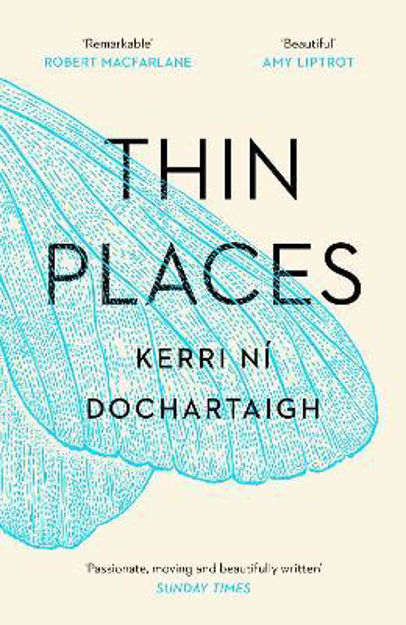 Thin Places by Kerri ní Dochartaigh.
A completely haunting memoir about the trauma of growing up in a city bruised by violence and terror; and the healing offered by nature, myth and story. This book was a recent discovery and one I had to read slowly; ní Dochartaigh's prose makes you stop and think deeply about identity, place and culture.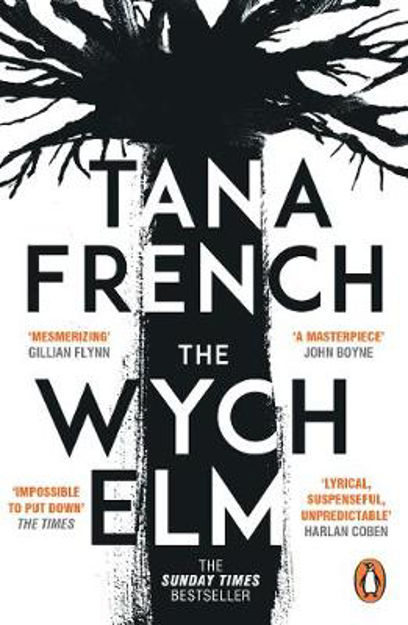 The Wych Elm by Tana French.
I loved the ominous and uncertain mood of this book, with its supremely unreliable narrator, PR man Toby Hennessy. Following a break in at his flat he moves back to the rambling family home and to the discovery of skeletal remains in the wych elm in the garden. Playing with ideas of privilege, memory, class, and gothic elements too, French writes such a seductive and thoughtful mystery.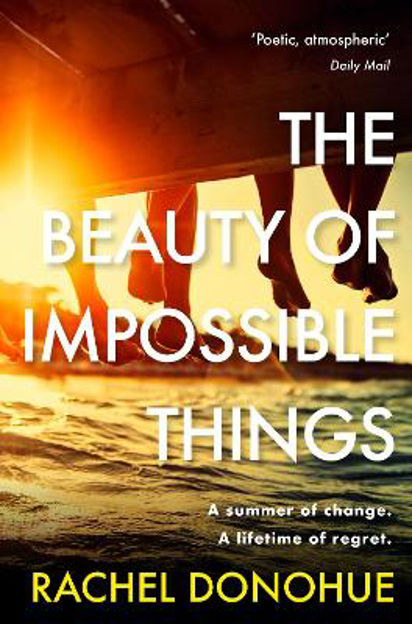 The Beauty of Impossible Things by Rachel Donohue is available in your local Dubray and online.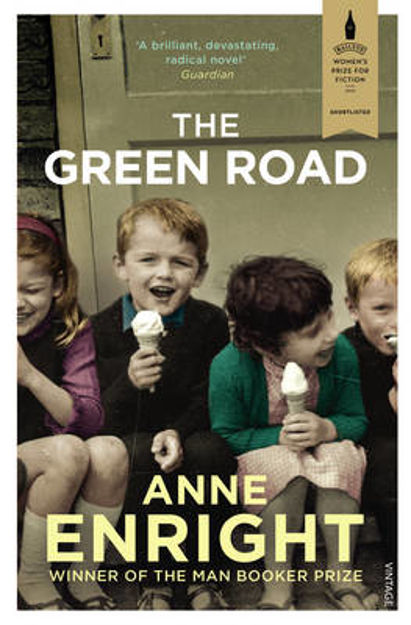 The Green Road by Anne Enright
This book gave me great satisfaction. The complexities and possibilities the characters deal with being themselves, or despite themselves, ring true. I love the messiness of the families Anne Enright creates. I enjoy her stories and The Green Road delivered some of the particular pleasures of short stories within the heft and coherence of a novel. For me her writing marries insightful emotional intelligence with smarts and craft to give something really interesting to a reader.
Foster by Claire Keegan
To read Foster for the first time was a memorable experience. I cried at the end. Tears that were genuinely earned by the story and the writing. I was completely drawn into the child's life. That in turn drew me into the bigger picture of the give and take of life in general, in all its generosity and brutality. I reread this recently alongside To Kill a Mocking Bird, to study a child's point of view, and it got to me all over again.
Milkman Anna Burns
This book gave me the joy and fully-immersed experience I had when reading books as a child. It was funny enough to make me laugh out loud by myself on the bus. Also it was sad in a non-manipulative way. The interesting things that happened and the people who appeared, however briefly, were of consequence. It was great there were dogs in it, amidst the craziness. It was a singular novel, filled with the quirks of humanity and history.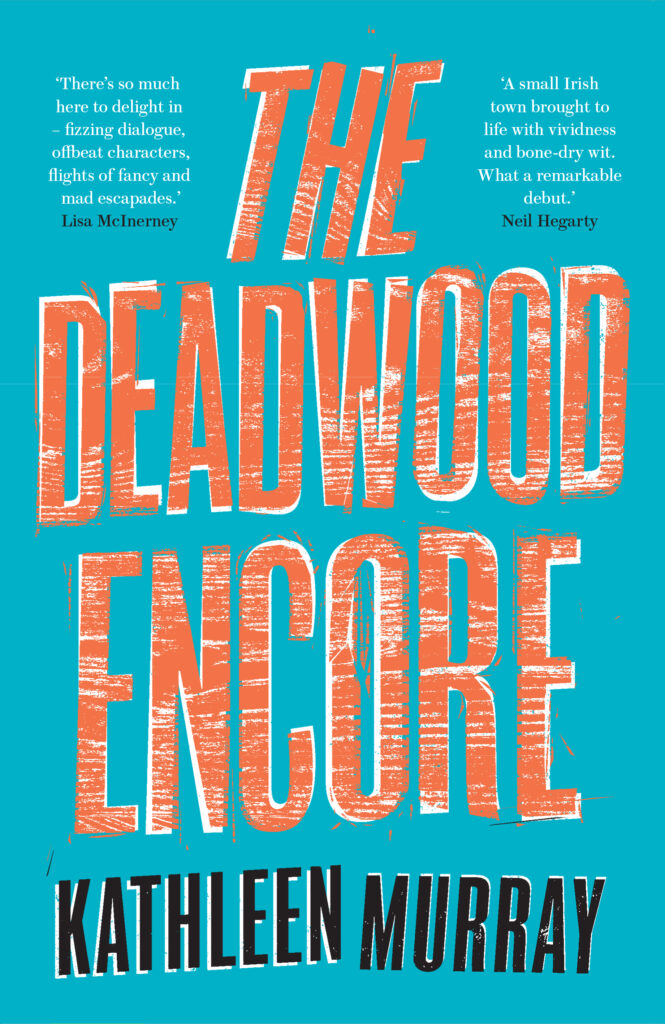 Kathleen Murray's debut novel The Deadwoord Encore is available to pre-order on our website.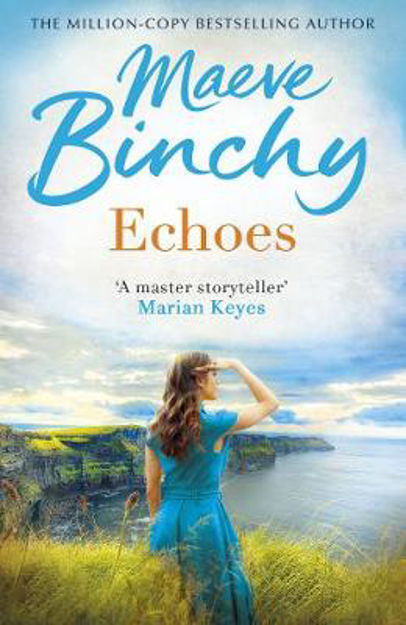 Echoes by Maeve Binchy
Featuring familiar Binchy ingredients including the citizens of a small town and a woman with ambition far beyond its borders, this is an addictive, page turning read. At the centre of Echoes are Claire and David who must decide whether or not to follow the path life has mapped out for them, and the book also features a terrific supporting cast including schoolteacher Angela, possibly my favourite Binchy character ever.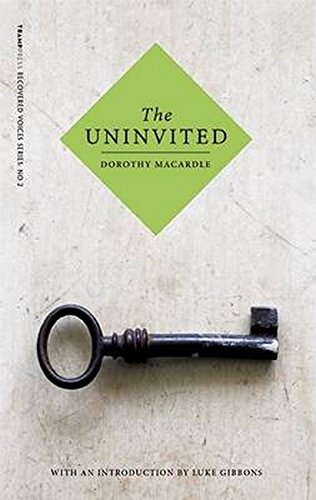 The Uninvited by Dorothy Macardle
Although well known to historians, I only discovered Dorothy Macardle's fiction in recent years when it was reissued by Tramp Press. The Uninvited has everything you want in a ghost story – big, spooky house, troubled family, amateur ghost hunters – and is a deliciously terrifying read for Halloween or indeed any other time of the year.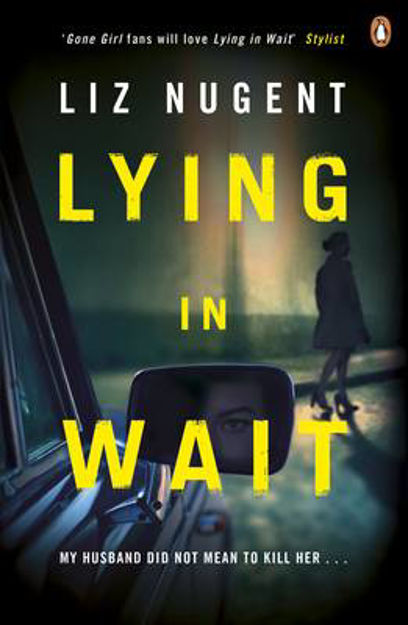 Lying in Wait by Liz Nugent
Readers love Liz Nugent books for their explosive beginnings, unforgettable baddies and the sense that evil can be found around every suburban corner and Lying In Wait contains all three. A delightfully dark read.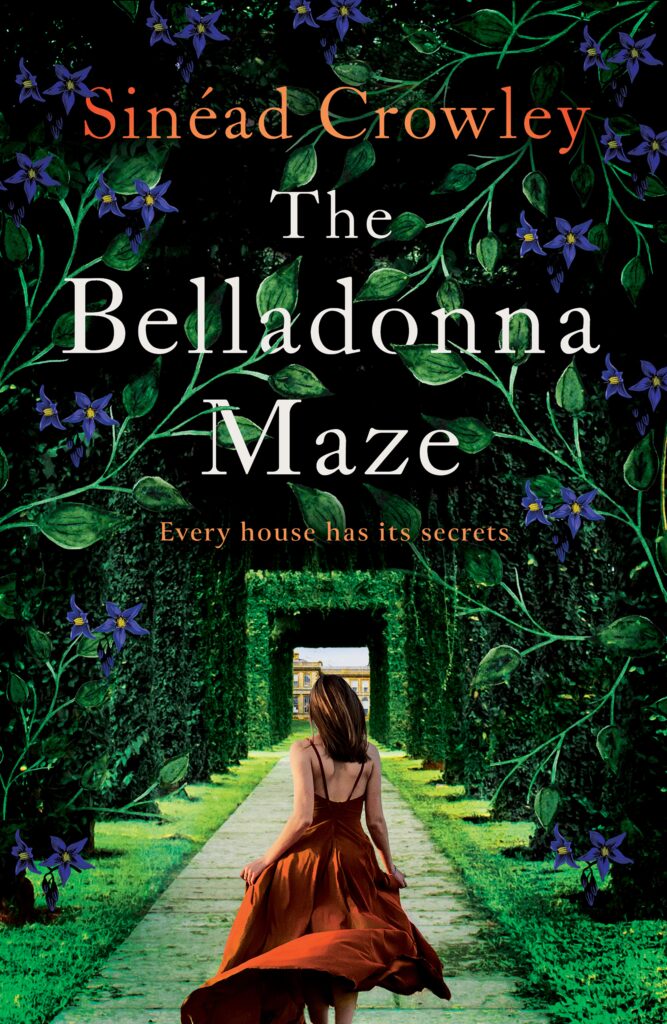 Sinéad Crowley's debut novel The Belladonna Maze is available to pre-order on our website.
Browse more recommended reads by Irish women on our website.