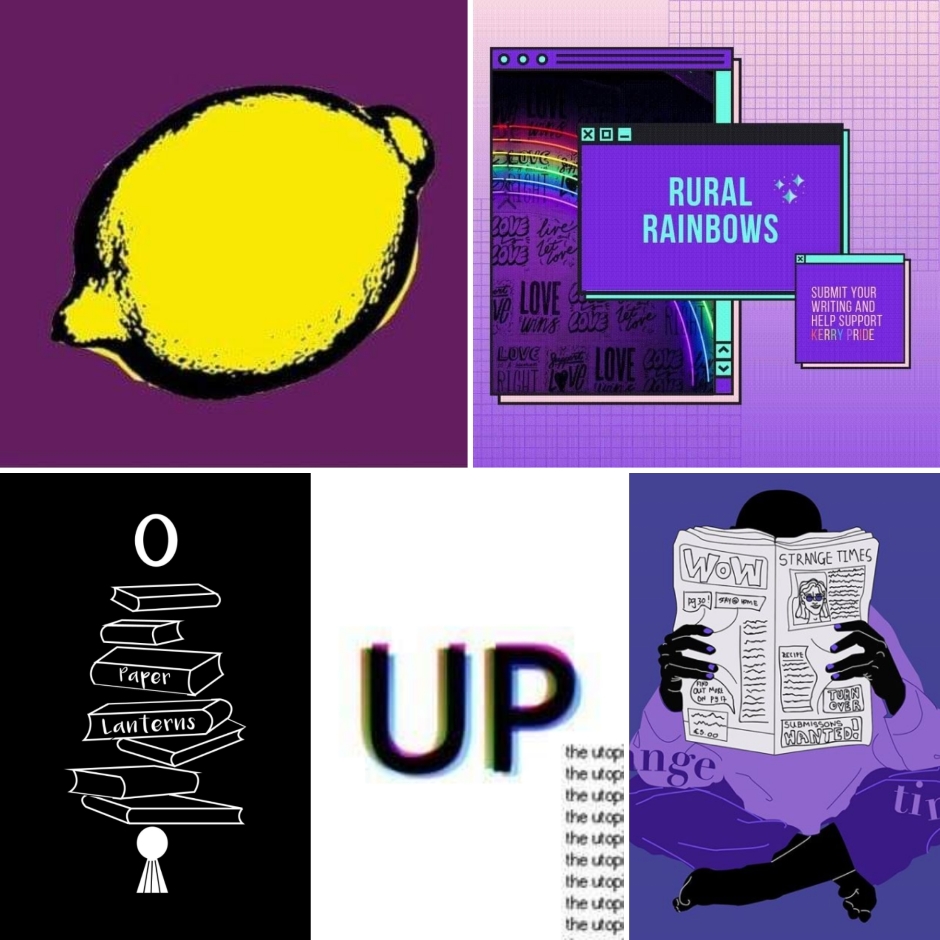 Literary journals have thrived in Ireland and have repeatedly succeeded in their goals of finding, supporting, and showcasing new writing. These journals have published works by writers who go on to become established authors; these include The Stinging Fly (Emma Donoghue, Colum McCann, Kevin Barry, Sally Rooney), Banshee Lit (Sinéad Gleeson, Lucy Sweeney Byrne, Deirdre Sullivan, Sarah Maria Griffin), and The Moth Magazine (June Caldwell, Sara Baume, Mike McCormack, Paul Durcan).
There are new literary journals emerging, each with a unique ethos and goals they hope to achieve. Emerging writers have an abundance of opportunities with the literary journal community that is continuously growing. So, I've compiled a list of new literary journals that have been established in recent years that are looking for new works to publish throughout the year.
Silver Apples Magazine was founded in 2012, is based in Limerick, and is produced by Alex Dunne, Grainne O'Brien, and Melissa Caffrey. They publish stories and art across all genres and mediums. Silver Apples have recently made the decision to publish their upcoming issue online, and all previous issues are now digitally available for free. www.silver-apples.squarespace.com
The Utopia Project was founded this year by James Middleton and Christopher James and is based in Belfast and Birmingham. It is an art and literature zine, publishing work that uses its creative voice to speak to the political realities that we face, as individuals and in our communities, and to put forward a positive vision of what lies ahead. www.theutopiaprojectzine.wordpress.com
Paper Lanterns was founded in 2020 by Grace Kelley, Ruth Ennis and Amy O'Sullivan, to be published four times a year. Based in Dublin and Kildare, they act as a platform to promote the voices of young people in Ireland and across the world, this journal provides new and exciting content for a teen and young adult audience. www.paperlanternslit.com
Sonder Magazine was founded in 2019 by Sinéad Creedon and Orla Murphy. Based in Dublin, they are a new not-for-profit publication, hoping to publish your creative work. They are focused on the idea of sonder, the self, and others. "We want this zine to reflect everyday people and how extraordinary each individual is." www.sonderlit.wordpress.com
Channel Magazine was founded in 2019 by Cassia Gaden Gilmartin and Elizabeth Murtough, based in Dublin. Channel is a new magazine born out of the climate crisis, publishing poetry and prose with an environmentalist perspective. Their goal is to provide a space for literary work that fosters re-connection with the natural world. www.channelmag.org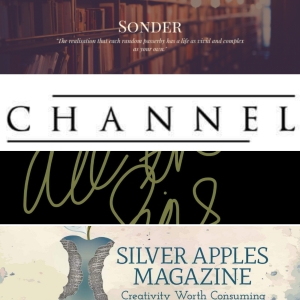 The Waxed Lemon was founded this year in 2020, in Waterford, by Derek Flynn and Joanne McCarthy. Publishing work both in print and online, they accept short stories, poetry (English and Irish), flash fiction, art, and photography. Their first issue is due out in October this year.  www.twitter.com/TheWaxedLemon
Strange Times Magazine was founded during the lockdown in 2020 by Ruth Finney and Kate Cogan. Strange Times will publish later this year, online and in print. They aim to document our creative expressions in response to the strange societal climate which has arisen due to the coronavirus. www.instagram.com/strange.times.bysheprints
The Mouldy Bike was launched just last month in July 2020. Founded by Will Gilsenan, this brand-new magazine publishes essays, poetry and short stories online. www.themouldybike.com
Rural Rainbows is produced by Elliot Gallogly and Morgan Queeney. Rural Rainbows is a literary journal written in conjunction with Kerry Pride. Its theme is based on the LGBT+ experience in rural Ireland, and all profits go towards maintaining Kerry Pride, in order to help LGBT+ people in rural Ireland feel less alone. www.ruralrainbowslit.com
All the Sins was founded by Irish writer Sinead Keegan and Lisa Andrews and is based in London. It is a quarterly digital magazine that encourages writers and artists to have courage and to sin against staid storytelling. Break rules, push boundaries and tell new stories in new ways. Just tell a good story. www.allthesins.co.uk
Literary journals are the backbone of Irish literature. They project the voices of new writers and meet the ongoing demand of Irish readers who wish to see fresh and imaginative writing. So, whether you are a reader and lover of Irish writing or are an emerging or established writer looking to explore new outlets, then consider supporting these journals.