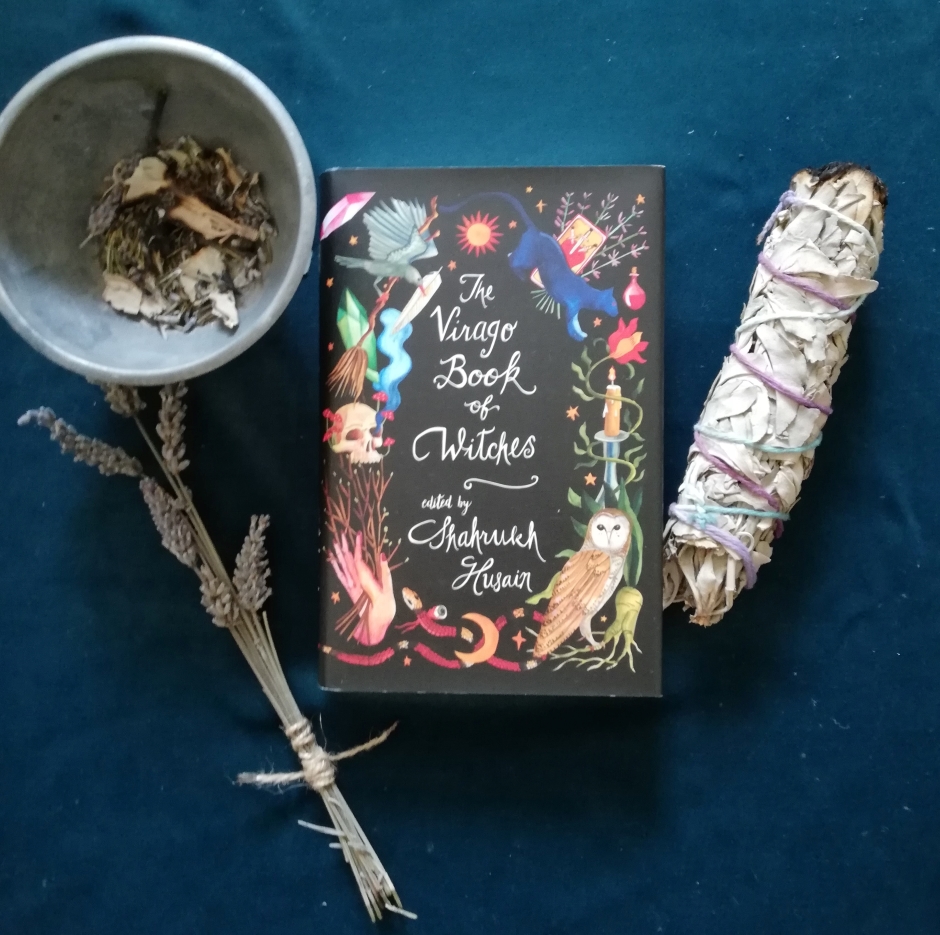 I, like many people, get stuck in a slump in between books. Sometimes I struggle to go from one amazing book in one genre to a completely different one. My solution is short stories. Small and short escapes from the world.
I recently stumbled upon The Virago Book of Witches in store and knew I had to have it (anything witchy is my go-to read). This fantastic collection of myths, legends and folklore about witches and wise-women from around the globe is immersive and distracting from the world around you. Split into multiple topics, these stories tell a rich history of ancient cultures and societies. From the Morrigan of our ancient Celtic myths to the Baba Yaga of the woods, I found myself wrapped in a blanket of fantastic worlds while watching these dark, enchanting women navigate tricks, curses and romance. Husain has researched and studied multiple cultures and their folklore to stitch together a collection that deserves to be on every bookshelf.
Collections such as this one are important to keep the memory of folklore and legend alive. The influence these stories have on the maintaining of oral and written histories and folk legends from different parts of the world is important. It allows us to be transported to different lands and realms in times of boredom and stress. It also allows us to study and learn, becoming aware of different cultures and seeing patterns in myths. I found it fascinating and captivating how different stories from different lands had similarities and I was reminded of Irish legends I had read as a child or studied in University.
I believe it is important to have stories that encourage escapism, especially in times of stress and global crisis. These tales allow the reader to visit far off lands through the words on the page and the reader's own imagination. Giving a break from the daily mundane to escape to a world of magic, this book is a doorway to mystical realms where you will encounter enchantresses and fairies, learn lessons and meet heroes, but most importantly, you will enjoy the pleasure of reading even more.