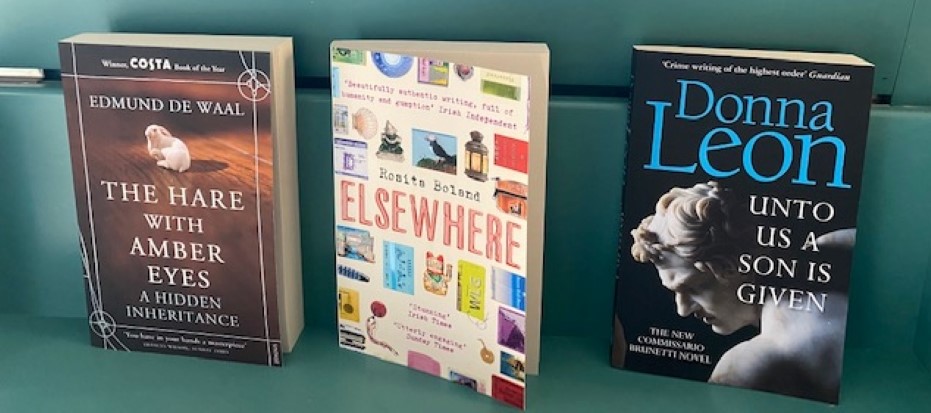 Now that we're all housebound, what we need is a book that will whisk us off to someplace else.
Fancy travelling to Italy? Donna Leon's series of crime novels set in Venice will make you feel like you're there, popping into a little coffee house with Inspector Brunetti for your morning coffee and pastry, eavesdropping as the regulars converse in the Venetian dialect impenetrable to non-locals. The mystery part of the book is always gripping, but for me the real charm lies as Brunetti meanders through the streets and canals of Venice.
Ngaio Marsh is one of the queens of classic crime; her book When in Rome is set in the 1960s where the central murder takes place in a basilica – based on Basilica San Clemente which is like a layer cake of history stretching back 2,000 years. It is atmospheric and lives on in the memory – I can still feel the chill of the ancient crypt dedicated to Mithras where the body is discovered, and the contrast with the bustling city streets of Rome.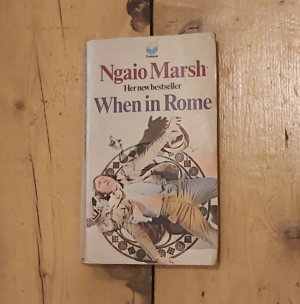 How about Vienna? The Hare with Amber Eyes by Edmund de Waal is a family memoir and art book all in one. One of the few things he inherited from his formerly wealthy Jewish family was a collection of 264 netsuke, exquisitely detailed Japanese carved toggles made out of bone, wood, and ivory. In 1899 they were gifted to Viktor Ephrussi in Vienna as a wedding present; they were housed in a display case in his wife Emmy's dressing room where the children played with them. The city and the family are brought vividly to life in this beautiful book.
If you would like to be inspired and plan future journeys, Elsewhere by Rosita Boland is a wonderful book that prods you to take the atlas off the shelf and pore over it! She has travelled since her early twenties; Pakistan, London, Bali, the Antarctic…In each of these places, her lively curiosity and open heartedness lead her into hilarious and hair raising situations.
My Australian friend Siobhan blames me for her wanderlust; I had innocently handed her a copy of A Walk in the Woods by Bill Bryson for her flight home. This entertaining book is his account of attempting the Appalachian Trail, a 2,200 mile path that stretches from Maine in the north to Georgia in the south. Bill tries, with his even less fit friend, to walk this trail, and along the way you find out a huge amount about the history, wildlife, and even serial killers along the trail. For the record, Siobhan has walked the trail end to end twice: once from the north, once from the south. Quite an impressive feat!
I'll continue to explore the world from my armchair and find new places to dream of travelling to; until then, happy virtual travels!