With the world held hostage to the deadly virus, getting to travel anywhere now would be a mere dream. But I was lucky enough to visit Vietnam just before the world shut its doors. For much of my childhood, the Vietnam War was a daily news item – the same, I'm sure, for many people. Each broadcast came with images of helicopters and bombs, but it was the place names that I remember best: Saigon, Hanoi, Mekong Delta, My Lai. Actually getting to see some of these places was an unforgettable adventure.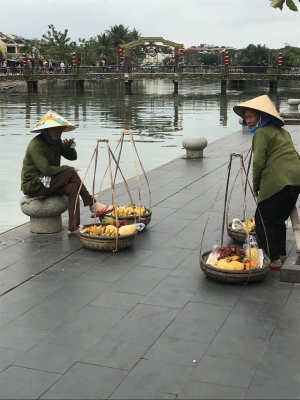 Saigon set the tone: noisy, dirty, colourful, full of life – I immediately loved it. Although this city wasn't for the faint-hearted, enjoying a bowl of beef pho at the side of a busy street will be an abiding memory. In fact, motorcycles in their hundreds filled both street and footpath in every town I visited!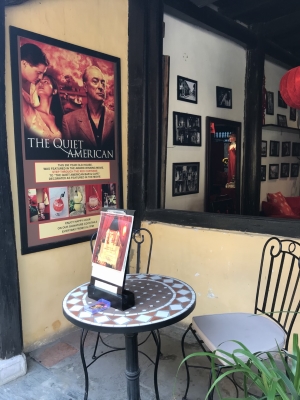 Other highlights included: the Mekong Delta with its floating market in the early morning; Hội An, a UNESCO site and home to so many Chinese lanterns; the Citadel of Huế; Cát Bà Island floating amongst karst formations in Ha Long Bay; and, finally, Hanoi, a bold, beautiful mixture of ancient and modern.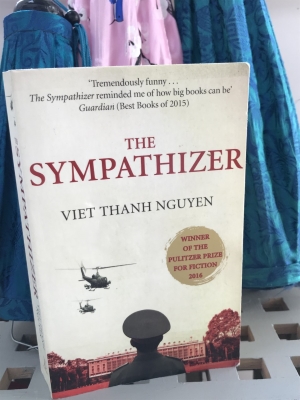 Every minute was squeezed from each day, so getting to write my travel journal or read books was difficult amidst so much distraction. I managed only two in the end: The Sympathizer by Viet Thanh Nguyen, a stunning novel set against Vietnam's struggle for independence, detailing the greed of the colonists, the force of the communist north and one man's staunch sympathy for both sides; and The Quiet American by Graham Greene, a symbolic and atmospheric novel set in 1952, about a love triangle between an American CIA official, an English hack and a Vietnamese girl. Both books were splendid reads and very evocative of a troubled but beautiful land.