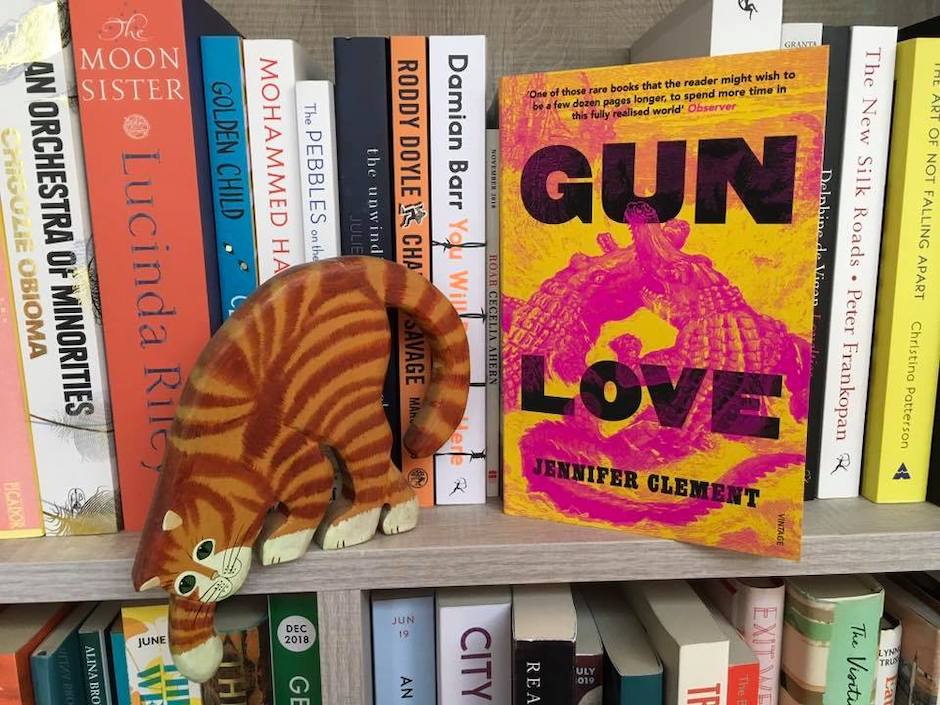 With every book I read there's always a take-away on some level. It's like slipping inside another person's skin to experience highs and lows that in real life would probably give me a panic attack or send me running for the safety of my therapist's consulting rooms. The Count of Monte Cristo by Alexander Dumas, for example, was a whopping story full of tragedy, intrigue, liars, jailers, wealth beyond your wildest dreams, and sweet, sweet revenge. It was terrifying and exhausting but exhilarating — when viewed from the safety of my rather mundane but pleasant life.
We read stories to make sense of the world,
to understand better our own situations and challenges.
—Joanne Cannon
Jennifer Clement is a Mexican-American author who brings a unique flavour of both communities to her novels. Her latest book, Gun Love, is set in a trailer park full of people down on their luck. Margot and her fourteen-year-old daughter, Pearl, have always lived together in a car where everything has its place and there's a place for everything. They sing together, make up stories, and shop when they have a spare buck or two. But when Eli comes along, the dynamic shifts, leaving Pearl on the outside of this new relationship.
This is a beautiful story about two lives pared back to the barest minimum. Margot and Pearl are happy in each other's company, doing without but not missing much until trouble enters from stage left and everything changes. But could I live like that? Could I live without all those possessions that fill up my entire house? Would the love of one other human being be enough to sustain me in an unfriendly world?
"In Ireland you are two steps away from having nowhere to live, with just the clothes you stand in." says Anthony Crowley in a sobering article in the Irish Times. Brian takes the viewpoint that "There's no shame in being homeless."
The only shame is that a solution has not been found in this time of plenty and that homelessness is something many of us will have to experience before things improve. We have much to learn from the story of Margot and Pearl living in a rusting car that barely keeps out the wind and the rain as each year blends into the next with no end in sight. We have much to learn about love.