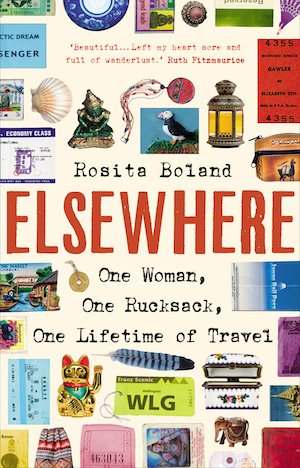 At the end of my last post, I was gearing up for my Camino journey, boots and guidebooks organised, and mind set firmly on putting one foot in front of the other. Now the Camino Portugues is a treasured memory of breathtaking views of the rocky Atlantic shoreline, beautiful forests, and dusty villages where no English is spoken.
The coastal section of the Camino Portugues is definitely the road less travelled, a lonelier hike for this solitary traveller. It was less well signposted too, making it harder to navigate. Moments of quiet reflection were all too often marred by the realisation that I was lost.
But when my path joined the central Portuguese route, I soon found my tribe: two Moldovan girls and a German who were hosteling their way to Santiago de Compostella. All three were seasoned hikers, who had walked in the lower Himalayas, but they knew little of Ireland. They had heard of our strange custom of throwing a party when someone dies, and wanted to know more. I traded accounts of Irish wakes for tales of hiking in Transylvania and Georgia, and the beauties of St. Petersburg.
Aside from these girls, my dearest companions were my books. My Cicerone Camino Portugues was in my hand constantly as I tried to find the right road out of a national park (well, perhaps Google Maps played a part too…) When you know that you'll be carrying your library on your back, you put extra care into choosing it — in the end I brought only two other books.
The first was Elsewhere by Rosita Boland, culled from her travel diaries of years spent journeying with only her rucksack, her wits, and her courage. I loved this book, filled with Rosita's adventurous spirit and her do-or-die attitude. I felt vindicated when I read that she always included "getting lost" time in her plans — even the most seasoned travellers are not immune. Rosita's writing is mesmerising. I didn't want this book to end, and I know I will read it again.
I also chose Daisy Jones and the Six by Taylor Jenkins Reid, pure escapism for an avid music fan like me. According to one review, if you love Fleetwood Mac, this novel is for you — I was sold immediately. It lived up to the billing and more: told in a series of interviews, it brings real insight into how bands write, work, and eventually fall apart. Highly recommended.
While in Porto, I went to visit Livraria Lello, the stunning neo-Gothic bookshop that inspired J. K. Rowling. The entry ticket costs five euro, which you can redeem against the price of a book, a cunning trick that sent me rooting through the English-language section. I came away with a lovely MacMillan hardback of I Capture the Castle by Dodie Smith. It's an overlooked classic, and one that had found me at the perfect moment — my holiday's end. What else are holidays for, if not those books that you have always wanted to read?
It will be some time before I can pick up where I left off on the Camino, but I'm grateful that I had the chance to start the journey this year.