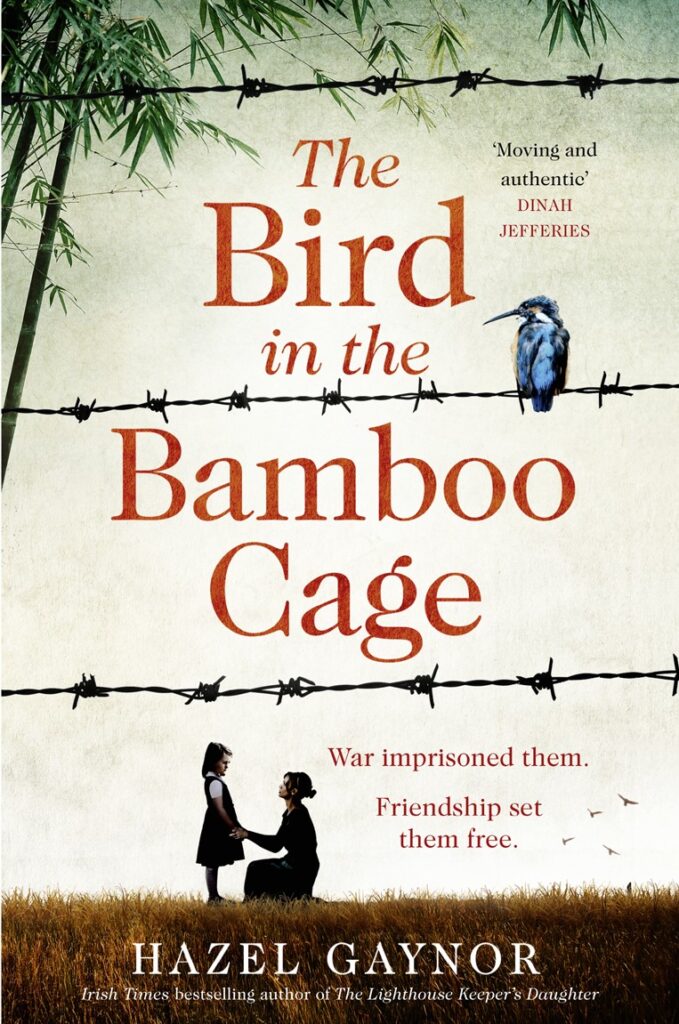 Ideas come from many places, but a story about waylaid Girl Guide cookies is definitely one of my most unusual sources of inspiration. The story – related in a US podcast series sent to me by my agent – went on to reveal the remarkable true events surrounding a group of British and American schoolchildren (also Girl Guides) and their teachers, who were taken to a Japanese internment camp in China during World War II. I was captivated, not only because the war was an event I'd wanted to write about for a while, but also because girl guides and war simply didn't belong together. I wanted to understand how it had happened, and how the children and their teachers had coped. What I hadn't expected to discover during my research was a story of extraordinary hope, friendship and kindness among such unimaginable hardship. That is the story I share in The Bird in the Bamboo Cage.
But there was another, very personal reason, why this event and period of history interested me. In 2017, my dad gave me a packet of letters written by my great-grandmother between October and December 1942, during World War II. They were sent to her son, Jack, aged twenty-four, who went missing in action shortly after heading off to fight for the British Army. Jack was never found. Heartbreakingly, the letters were returned to my great-grandmother, stamped 'Missing In Action', and marked simply, 'To Mother'.
I knew I wanted to write a different story of war; one we hadn't heard before.
Reading her unimaginable anguish had a profound impact on me, and made me think about the war in a different way. The agony of separation I'd so often read about, of mothers, wives and sisters desperately waiting to hear from loved ones, was no longer something that had happened to strangers in grainy sepia photographs, but had happened to my own family. Reading great-grandma's letters inspired me to write a book about the experiences of ordinary people caught up in war, but I knew I wanted to write a different story of war; one we hadn't heard before. I'm very proud to bring that story to readers now.
As we commemorate key anniversaries of World War II and learn more about the remarkable girls and boys, women and men who lived through those years, I hope their experiences will become more widely known, and that their stories will continue to be shared.
Hazel Gaynor is the acclaimed Irish Times, New York Times and USA Today bestselling author of A Memory of Violets and The Girl Who Came Home – A Novel of the Titanic, for which she received the 2015 RNA Historical Novel of the Year award. Her third novel, The Girl from The Savoy, was shortlisted for the 2016 Irish Book Awards Popular Fiction Book of the Year. In 2019, The Lighthouse Keeper's Daughter was shortlisted for the Historical Writers' Association Gold Crown Award and her most recent novel, Meet Me in Monaco (co-written by Heather Webb) was shortlisted at the RNA Historical Novel of the Year 2020. She lives in Kildare with her husband and two children.