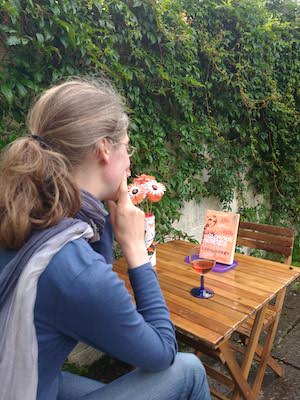 When I started working for Dubray, my friends encouraged me to set up a book club. Apparently I was now "an expert" (their words, not mine) in all things literary. It turns out that flattery can get you places, sometimes. In this case, it got my friends to my kitchen table for mugs of tea and home-baked goodies.
Most book club meetings revolve around a single book that you discuss together. I'm sure this works for other people, but it didn't suit me — it felt a bit too much like homework. I wanted us to have a little more fun with our literary heroes.
Instead, I suggested that we each bring up to three books to our meetings. Each of them would be briefly introduced to the group, in a round of literary speed dating. We all have different interests, so you're guaranteed to be introduced to an author you never would have picked up yourself (much like regular speed dating).
What happens after our evening of literary pleasure is up to each group member. You can pick up any of the introduced titles and read them (or not) at your leisure. We don't necessarily discuss the new experiences afterwards – it really is about exposure to new voices.
We're reading non-fiction: Sapiens by Yuval Noah Harari — a compelling history and philosophical examination of the human species. We're reading fiction: I'm halfway through The Glorious Heresies by Lisa McInerney, a moving and darkly funny story about five misfits trying to make lives in the face of the prejudices of others. We're reading books in between, like The Arrival by Shaun Tan, an exquisitely haunting wordless graphic novel about home and (not) belonging. And I converted another feminist to the Clive Cussler fanclub: Celtic Empire did the trick — only Dirk Pitt could draw a Venn diagram connecting the Skelligs and Egyptian mummies.
Between the joy of sharing what you love, and sharing cake, it's a pretty good deal — I'd encourage everyone to try a literary speed date once in a while. You never know who you might find when you turn back the covers…