Here at Dubray we have been spending Pride month celebrating all the LGBTQ+ authors whose books we carry, and all the books we have with queer characters. We believe it is important to showcase our support in a time when LGBTQ+ rights, especially trans rights, are being threatened worldwide; because as much as Pride is about celebration, it has also always been a protest.
Starting with a genre that holds a special place in my heart, I want to bring attention to a number of queer Young Adult books;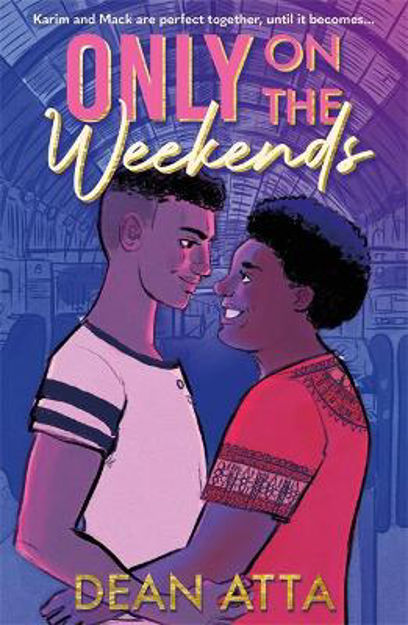 Coming off the success of his first novel, Dean Atta has just released Only on the Weekends, a beautiful tale of long-distance queer romance and adventure, written in verse. If you've never read a novel written in verse before, Dean Atta is absolutely the perfect place to start.
A personal favourite of mine, released in 2020, Felix Ever After by Kacen Callander (they/them/he/him) is an absolutely gorgeous account of being trans, and black, on top of dealing with the every day struggles of being a teenager in high school. The authenticity of this story comes from Callander himself being a black trans person, and you can absolutely feel their heart and soul in this book.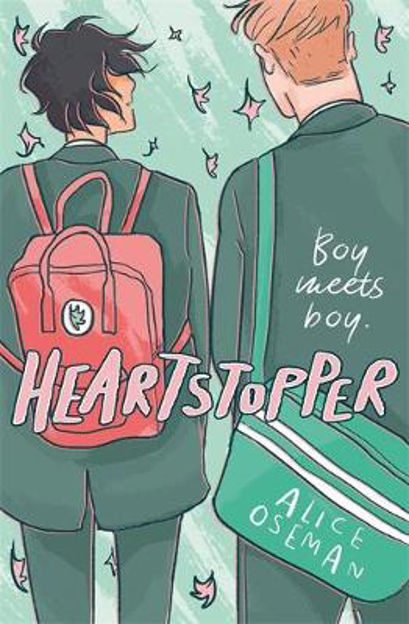 Obviously it would be a crime to not mention Alice Oseman's absolute smash hit series, Heartstopper; a gorgeous, light-hearted graphic novel series filled to the brim with relatable queer characters – from Charlie, our gay protagonist who is dealing with mental health issues, to Elle, a trans girl who is struggling to fit in after transferring from the all-boys school to the all-girls school.
With the new Netflix show receiving an incredible 100% on Rotten Tomatoes, I highly doubt I need to convince you to read this adorable series. (and volume 5 is on the way!)
Taking a step into a fantasy land for a moment, we also have the fantastic novel Cinderella is Dead by Kalynn Bayron. In a world where the fairy-tale of Cinderella is historical fact, and all girls must be chosen by a man when they become 'of age', what happens when one of these girls doesn't want a Prince Charming? A story of a young girl going against the status quo, in a universe where tradition is everything. It's a fun, dramatic, and wonderful book that you will not want to put down.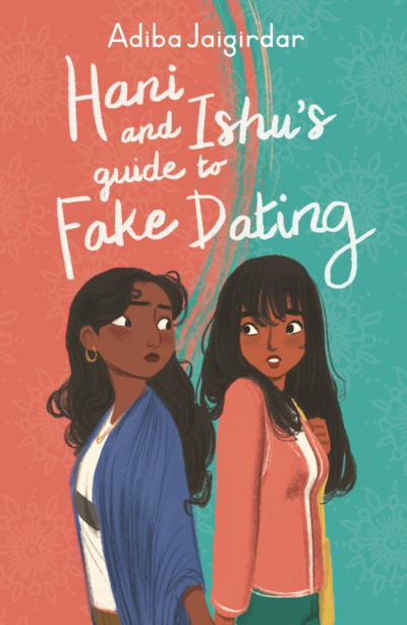 And finally, from the young adult section I want to mention a very specific genre that is close to my heart: lesbian romance novels written by Irish women and set in Ireland. The representation of lesbians in young adult novels is something that is quite lacking in my opinion, so I think it is incredibly important to highlight these books; Hani and Ishu's Guide to Fake Dating by Adiba Jaigirdar, and The Falling in Love Montage by Ciara Smyth.
Hani and Ishu gives us the classic romance story tropes of fake dating, AND enemies to lovers, just what every romance novel needs! It's a funny, heart-warming book that deserves every ounce of attention it gets.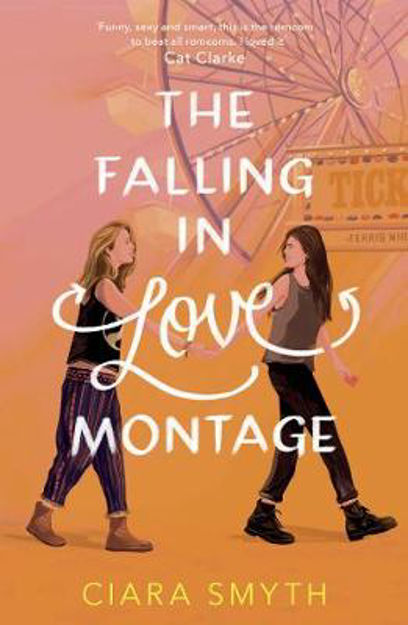 The Falling in Love Montage is the perfect teen lesbian romance book, it has everything; the girl who doesn't believe she'll ever find love, the traumatic home life, parties, breaking rules, and most importantly, a love story.
The two teen books i want to showcase this month for Pride are both fantasy novels, but they are in no way similar.
First up we have All Our Hidden Gifts by Caroline O'Donoghue, the first in a series about witchcraft, dealing with the difficulties of friendships in your teens, set in a world of Irish folklore, and it also has some beautiful queer representation in the form of a gender fluid character.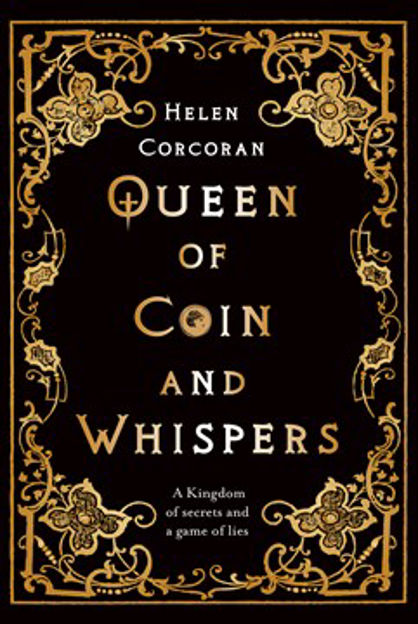 And then we come to Queen of Coin and Whispers by Helen Corcoran; a story of murder, revenge, royalty, love, loss, and the decision of what they are willing to sacrifice for their country. It is fast-paced, dramatic, and absolutely beautiful. Set in a world where there are no gendered labels, this book is the perfect book if you're looking for agender, non-binary, or just general queer representation.
I feel it is also important to highlight some of the non-fiction queer resources we have for teens and young adults;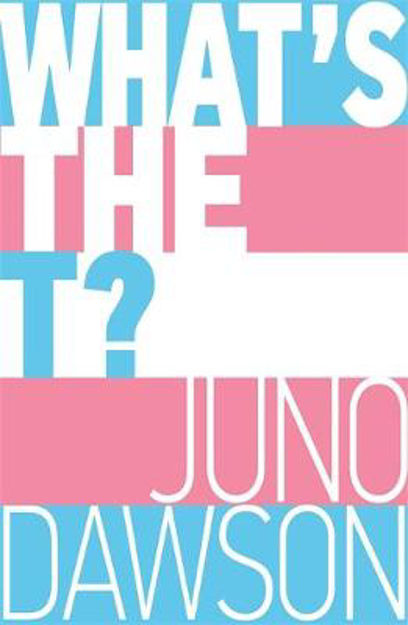 This Book is Gay, and What's the T, both by Juno Dawson. These books are incredibly honest, informative, and occasionally funny; giving the reader every piece of information they could need to get started with understanding the lives of LGBTQ+ people, be that themselves, their friends, their family, or just the greater LGBTQ+ community. Dawson removes any anxiety the reader may have in approaching these topics with her accessible writing and willingness to help others learn and understand.
Just to throw in a couple other useful resources for queer youth, we have Queer Up: An Uplifting Guide to LGBTQ+ Love, Life, and Mental Health by Alexis Caught; and Here and Queer: A Queer Girl's Guide to Life by Rowan Ellis.
Although teen and YA seem to have such a huge selection of queer books, it would be a crying shame not to bring attention to some of the beautiful queer books we have in our general fiction section.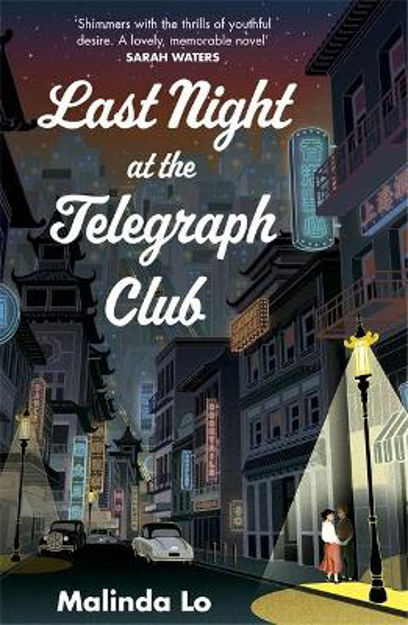 Last Night at the Telegraph Club by Malinda Lo is an incredible tale of a first-generation Chinese immigrant living in America in 1954. It is the height of the Communism panic, and the only safe place our protagonist has is behind the closed doors of a lesbian bar by the name of the Telegraph Club.
The Inverts by Crystal Jeans is an award winning novel about a 'lavender marriage' between Bettina, who is a lesbian, and Bart, who is gay. Set in the 1920s, a world that would never accept either of them for who they truly are, they enter into this marriage as a way to protect themselves from the hatred that exists around them, whilst still being able to live as their authentic selves. This book is hilarious, heart-breaking, and absolutely beautiful.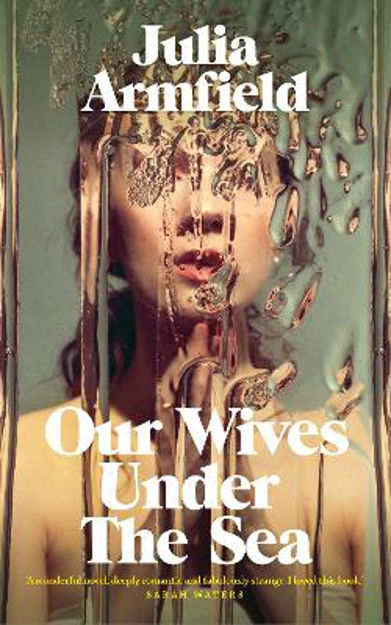 Our Wives Under the Sea by Julia Armfield is an incredibly creepy novel that you will not want to put down. Our protagonist is a lesbian, whose wife has just returned after being trapped at the bottom of the ocean for the last six months. Armfield's writing is the most stunning I have ever come across; the way in which she creates her world is something so rare to find, you'll just have to read it to understand!
Louise O'Neill's new book is already a bestseller: Idol has taken readers by storm. A social media star tells of how she came to discover her sexuality, the experiences she had when she was younger that solidified her identity. The friend she had these experiences with then comes forward to let her know that those experiences were not consensual. An incredibly timely tale, Idol shows the realities of being accused of sexual assault whilst being in the public eye, and more importantly it shows that woman can not only be the victims of SA, but also the perpetrators.
The Seven Husbands of Evelyn Hugo by Taylor Jenkins Reid is an incredible story of a Hollywood icon who outlived seven husbands, all whilst being the queen of the silver screen. Reid gives us a slow burning intricate life full of glitz and glamour, betrayal, love, hatred, and jealousy. Evelyn shares every tiny detail about her life, and finally answers the question she's been asked for decades: who was the love of her life?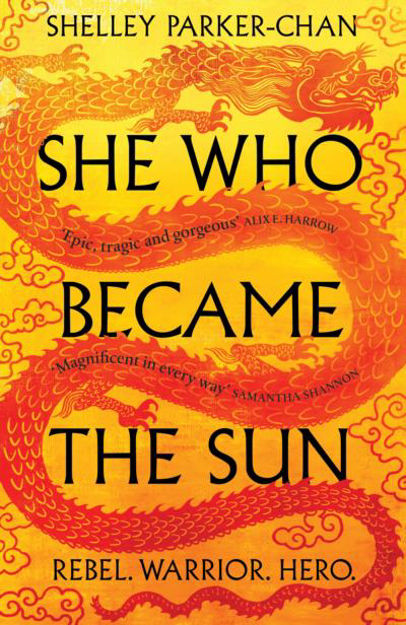 In a stunning re-imagining of the rise of the Ming Dynasty in the mid-1300s, She Who Became the Sun by Shelley Parker-Chan tells the story of a young girl who steals the identity of her dead brother and enters a war-torn world in seek of her destiny. Parker-Chan's writing is absolutely incredible, and creates the most vibrant depiction of 1300s China.
It would be a shame to not mention at least a couple non-fiction books that tell the stories or real life queer people, so I've chosen a biography anthology called Gender Euphoria, and a history book titled The Glamour Boys.
Gender Euphoria is a fantastic collection of short memoir-like pieces of writing from multiple queer people who do not identify with the gender they were assigned at birth. This collection, curated and edited by features writing from non-binary people, transmen, transwomen, gender fluid people, agender people, etc. It is the perfect book to celebrate gender non-conforming people during pride month.
The Glamour Boys by Chris Bryant tells the true story of the queer British MPs who went to Berlin before the beginning of the second world war, and changed the course of history. They saw Hitler's cruelty in person, and warned their country that things would not end well if they continued to ignore the warning signs. In a time when being gay could land you in prison, or worse, these men risked their lives for their country. When we think of queer history, we think of Stonewall, but so rarely do we think of men like the Glamour Boys, but I think both should be celebrated this Pride.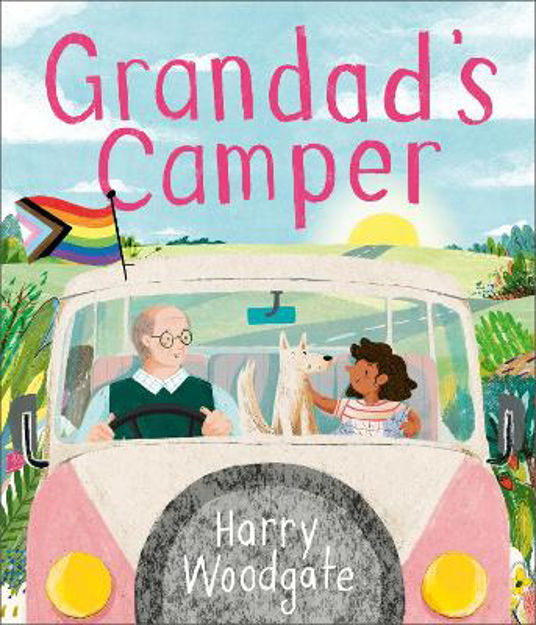 And finally, I want to mention the children's picture book, Grandad's Camper by Harry Woodgate. This is a heartwarming picture book of Grandad telling his granddaughter all about the adventures he and Gramps used to go on in their campervan. The illustrations are simple yet beautiful, and add so much to the stories Grandad tells throughout.
I hope you all have an amazing rest of Pride month, and enjoy some incredible queer books!
– Nik(they/them).