As a history geek, I have always been fascinated by anything related to the First World War. This includes literature that focuses on the War and the experience of the soldiers. Since the beginning of the First World War there have been hundreds of books written focusing on the War as its subject, and even though I haven't read all of them (if I had that would be amazing!) there are a few that I would like to share with you, as I think they shed a new light on the war in their own way.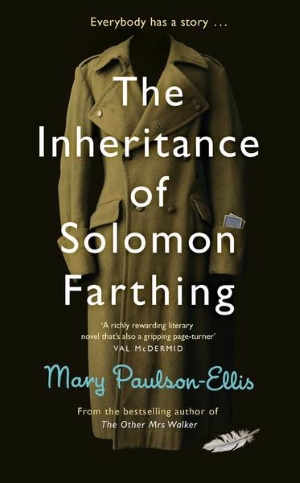 One of the most famous books written about the First World War is Eric Maria Remarque's All Quiet on the Western Front. This is one of those classics that, due to the power of its message, has been retold repeatedly. Narrated from the German side of the war, this is a book that highlights the pain and agony that ordinary soldiers suffered while trying to survive.
On the other hand, The Inheritance of Solomon Farthing by Mary Paulson-Ellis is a more recent publication that uses an investigative style, focusing on a mystery being solved in the present day that relates back to the past. The clever plotting allows Paulson-Ellis to weave a mystery expanding years, that reaches all the way back to the pinnacle last week of the War. The twists and turns that are revealed are cleverly done, as the narrative jumps time periods to allow the true story to unfold. It is a story that focuses on the comradery of the regiment and the close bonds that formed as the War progressed towards its ultimate end.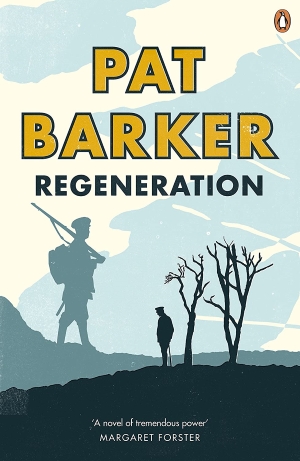 Lastly, I'll mention some modern classics of War fiction; Regeneration by Pat Barker and Birdsong by Sebastian Faulks. Both novels take different approaches to their subject that wonderfully complement each other. Barker's decision to use mainly historical figures and focus on the mental breakdowns suffered by officers and soldiers allows her to subtly reveal the horrors that the War could inflict on the mind. Faulks on the other hand weaves his story around the experience of one officer, before and during the War. This kind of narrative, focusing on the individual, is one I always find interesting as it delves into the deeper stories of the singular experience.
The role of historical fiction is to allow the reader to empathise and learn about our past and history, and I find the books set around the First World War especially interesting as they attempt to shed a new light on the human experience during this period. Do you have any favourite books about the First World War? Comment below.