My first inklings of the story which would become Ordinary Human Failings were from a non-fiction book by the great Scottish writer Gordon Burn. In his definitive account of Peter Sutcliffe, the Yorkshire Ripper, he mentions in passing that a tabloid newspaper had approached members of Sutcliffe's family and offered to put them up in a hotel in exchange for money and alcohol (some of them being dependent on the substance). Now, I haven't gone back to check this detail since, deliberately, as I didn't want to find I had fabricated it or misremembered something crucial, and also wanted to avoid being overly influenced by real details. I had what I needed, which was the notion of a family at complete boiling point being contained in a hotel, and a journalist tasked with using this remarkably pressurised environment to get a scoop out of them. That was my origin point, and I could feel a vague but potent sense of the mood I imagined travelling through the novel. One of those moods was the squalid desperation of the hotel itself, containing these miserable people and their polite harasser. The other was something about a central square in a housing estate becoming imbued with dread and excitement as the knowledge of a terrible crime began to spread.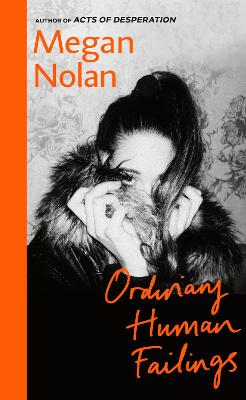 I thought then about how I could combine some of the interests which have occupied me for years with the idea of this family shut up in their horror hotel. I have long been interested in the way in which the tabloid media can villify working class people, amongst many other "Others" they decide are less than worthy of complex humanity, so this would be a part of it. I was also interested in the psychology of violent children, the contextual landscapes behind acts which appear so depraved and uncharacteristic of what we like to imagine as the total innocence of childhood that they can scarcely be reckoned with. And finally, the third major strand which I knew I wanted to explore was the idea of generational silences. Being from Ireland, I think many of us are aware of the inheritance of shame, taboo and repression which has been handed down through the years, even now when we are in many ways so removed from the heyday of actual social oppression and dogmatic Catholic rule. 
Between these three areas of interest, I came to the Green family: Lucy, ten years old, and suspected of killing another child; her mother Carmel, bitter, aloof and resentful of the child whose birth she believes ruined her life; Carmel's brother Richie, an alcoholic with a painful over-sensitivity to the world and an inability to withstand its pain; and their father John, once a loving and open man whose experience of betrayal and imposed silence has broken him into a powerfully cold forbidding presence in all of their lives. Alongside them, trying to expose their secrets, is Tom, a young ambitious journalist determined to get the scoop of his life. I spent years thinking about and around these characters and their story. I hope you'll find them as compelling and complex as I did. Thank you for reading.
You can now shop Ordinary Human Failings by Megan Nolan.