In April 2020, a few months after the publication of my novel Dear Edward, I started a new book. Part of the reason I write is to make sense of myself and the world, and that felt necessary: we were housebound due to the pandemic, I was trying to make my two sons feel safe even though I didn't, and my father had just died. I've never written so much so quickly—I was grateful to find some comfort, and even glimmers of hope, inside the fictional world that became Hello Beautiful. I was deeply invested in a sad little boy named William Waters who dribbled a basketball for company, and the strong, passionate, inseparable Padavano sisters who burst into the story and William's life. I began to feel, while writing, that I could heal both myself and William if I kept those vibrant sisters—Julia, Sylvie, Cecelia and Emeline—in my sightline.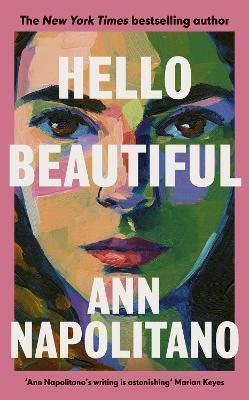 There are emotional notes of Dear Edward in this novel: grief, kindness, the resiliency of the human spirit, our deep human need for connection. In Dear Edward, a young Edward stepped out of a physical wreckage, and in Hello Beautiful, a young William steps out of an emotional one. William is born into a family shattered by tragedy, and only when he's surrounded by the loving Padavano family does he understand how much he missed growing up, and how profoundly his parents' sorrow has shaped him.
In my fiction, I create worlds I want to inhabit: I missed my dad, and so I wrote about the father of the Padavano girls, a lovely man named Charlie. He always greets his four daughters with the words hello beautiful, and the warmth and sincerity of this greeting pulls each girl's specific, inner beauty to the surface. I came to appreciate, along with the characters in the book, the remarkable power of Charlie's love and attention. Our world would be radically different, and better, if we looked at one another the way Charlie looks at his girls.
Thank you for reading this novel; I hope it resonates with you.
You can now pre-order Hello Beautiful by Ann Napolitano.