I was settling down to write my fifth novel – what would become The Lodgers – just as Russia was invading Ukraine. What was happening on the other side of Europe was nearly too bleak to acknowledge and I found it difficult to read about and watch. Then came a morsel of good news amongst the unrelenting bleakness: Irish people had come forward in their thousands to offer up their homes to Ukrainian refugees. It was a sliver of hope amongst all the despair; a show of human kindness that made it possible to accept the cruelties. So, I focussed on that spark. I set out to write a book that acknowledges the tough parts of life, while concentrating on the good. I set out to write a book that mixes humour with sadness, but always comes back to hope.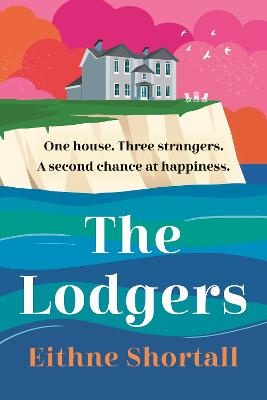 The Lodgers is about a woman, Tessa, who has a fall and can no longer live alone in her big house by the Dublin coast. So, she takes in two lodgers. The tenants are Irish and they are fleeing personal troubles as opposed to war, but the spirit of kindness held true. Conn has returned to Ireland after the death of his brother, which he blames himself for. Chloe has left her childhood home with all her belongings for the very first time and has not said a word to her mother. Tessa, meanwhile, is tied to the old Georgian home by loyalty to a daughter who went missing a decade earlier and a sense of hope that she might one day return. She doesn't yet know that Chloe is carrying the answer to what happened the day her child disappeared.
The premise of their 'tenancy agreement' is that Tessa is providing free accommodation in the midst of a housing crisis in return for basic help around the place. In reality, all three of them are getting much more than that. They are getting community, support and quiet kindness. I wrote this book at a time when I was scavenging for anything to restore my faith in humankind. When I was given it – by way of an auxiliary new story – I grabbed it with both hands and let it guide me through the writing process.
You can now order The Lodgers by Eithne Shortall on our website.