I was eight years old, visiting my Dublin cousins. It was always a big thing for myself and my sister to be in the big smoke – all the things you might get up to. Anyway, the craic was that my aunt was going to treat my sister, my cousins, and myself to a day out. That morning, she'd handed us a scrap of paper each, and told us to write down what we'd like to do for the day.
After reading through our pieces of paper, she glanced over at me, and I could see she was trying not to laugh.
My sister had written: ZOO!
My cousin Ciara: Go see the animals in the zoo.
My cousin Graham: Go to Dublin zoo.
And my paper read: I want to look at the books in Dubray.
This is just one reason I find it demented that my first novel, Kala, is going to be a Dubray book.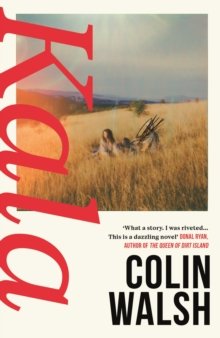 Set in a tourist town in the west of Ireland, Kala plunges you into a group of teenage friends as they share an exhilarating, unforgettable summer; first kisses, first time getting drunk, all that feverish hormonal magic. But their adventures gradually reveal a nightmarish underbelly to their community, culminating in horrific events that tear their friend group apart. By the end of that summer, Kala – the girl who's the gang's heartbeat – disappears without a trace.
Fifteen years later, three estranged members of Kala's gang – Helen, Joe, and Mush – find themselves thrown back together when human remains are discovered in the woods and two more girls go missing. Throughout the novel, we follow their intertwined, alternating narratives of teenage past and adult present, as they're forced to confront their own complicity in the events that led to Kala's disappearance. If you like Donna Tartt and Kevin Barry, or shows like Mare of Easttown and True Detective, I think Kala might be for you. And if you head to Dubray's, you might spot me there, staring in bafflement at the sight of my own book on those shelves.
You can now order Kala by Colin Walsh online.