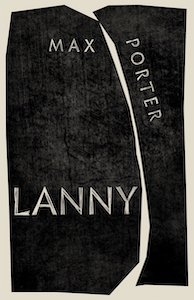 Lanny will haunt you like the sweetest, most melancholic dream.
After a few initial pages of explosive typeface and nature narration one quickly falls into step with the pace of Lanny. This novel is quite unlike anything I have ever read before. It is blind to the forms that came before it and, like all great works of art, it defies comparison. It falls into its own category — Wonderful with a capital 'W' — and needs no ally, no 'similar book' to refer itself to (except Max Porter's previous book Grief is the Thing with Feathers).
Lanny is a book about a boy who blazes through a sleepy English town like a comet in the night, leaving everyone irrevocably changed and forever marked by his celestial appearance. The novel is narrated by his mother and father, an artist called Pete, and a nebulous character called Dead Papa Toothwort who appears to be a metaphor for Nature (but this is left open to interpretation).
The story is brief and can be read in one sitting. The pages contain chasms of white space and — at times — non-linear type. The gaps in the novel become troughs for the reader to fill with their own experiences of Lanny-like beings. The book transforms into a repository of hopes and memories, unique to every reader.
Lanny is altruistic. It is a neatly wrapped gift of form and content, all bound together in two hundred pages. The book will prompt the reader to reflect on childhood, nature and their relationship to memory, leaving no reader unaffected by Lanny's prowess. The plot will have readers constantly guessing and the form is fresh and alive – ever shifting, ever probing. Lanny burns bright in the mind and will illuminate bookshelves for years to come.
---