The Well of Saint Nobody is a haunting fairytale-like story of love, secrets and second chances, from award-winning film director and author Neil Jordan.
I was haunted by two movies. Or, to be more specific, the stories of two movies. In one, a pianist meets a female fan at various stages through her life, and each time thinks he is meeting a different person. In the other, a cleaning lady invents a legend to enable a relationship with a kabuki actor.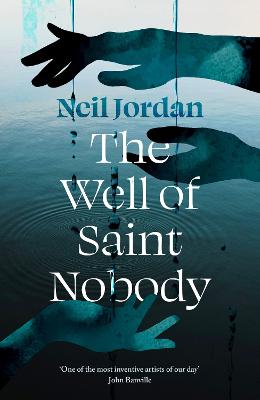 The first, Letter From An Unknown Woman by Max Ophuls, I saw on late night TV, more than forty years ago. The second, Lost Sex by Kaneto Shindo I saw on the Astor in Burgh Quay, when there was an Astor on Burgh Quay, again more than forty years ago. I've never forgotten the story of either, but didn't know what to do with them until, during the pandemic, I was struck with arthritic psoriasis on both of my hands. I couldn't tie my laces, play music or even scramble an egg but I could write and I was living in Cork. I put both stories together, with my Kimodo dragon hands and came up with this novel, The Well Of Saint Nobody. It is about masks, and what they hide and more to the point, what they reveal. It is about the different people we become throughout the years. It begins in the Father Matthew Feis Cheoil, which used to be held in the Francis Xavier Hall, just off the Drumcondra Road. It ends in a well in West Cork. It is about those two stories, and the others we invent because we can, or maybe because we have to.
Gripping and lyrical, The Well of St Nobody is a marvellous new novel by the author of The Past, Night in Tunisia and Dream of a Beast.
You can now pre-order the same on our website.