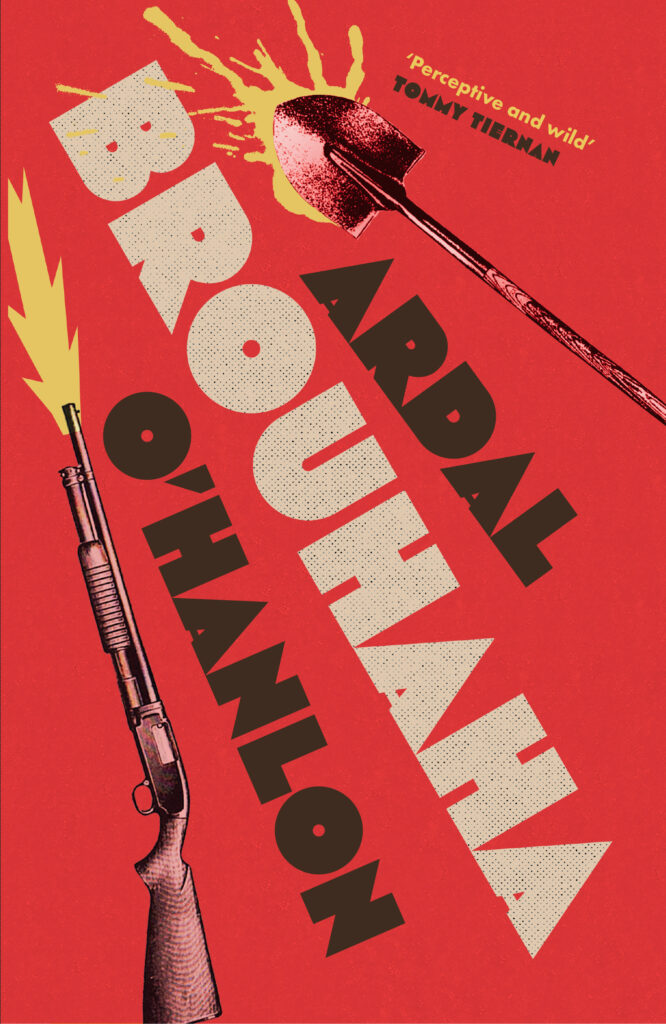 About ten years ago I was touring my stand-up comedy show in England. Doing my due diligence
on the town I was performing in one night, I stumbled upon a chilling, feature-length article about
the mysterious disappearance of a local girl. It was clear that the whole town knew who was
responsible but nobody spoke out. I thought it might be interesting to transpose a story like that –
with some of its specifics, its misdirections – to the border region of Ireland where I grew up.
There you have a genuine culture of omertà given its long association with smuggling and
paramilitary activity. On top of that, the people of the area have an idiosyncratic way with words, a
dry and dark humour and a deadpan tone, all elements that lend themselves to the noir-ish story I
wanted to tell.

That said, while Brouhaha has some of the tropes of crime fiction, and hopefully some thriller
momentum, I like to think it's as much an existential novel, and a playful, satirical one at that, as
an out and out potboiler. Most novels, good and bad (and mine definitely falls into at least one of
those categories) are 'existential' in that they're about characters trying to make sense of their
messy lives, trying to figure out how to live, no less, trying to find meaning and definition – in this
case through an urgent quest to find a missing person – in a seemingly meaningless world. This
book is satirical in the sense that my protagonists, an unlikely triumvirate of sleuths all with
secrets of their own, who through jaundiced eyes observe the foibles and pieties and hypocrisies
of the townspeople of Tullyanna and their ambiguity about violence and the events of the past,
and their paralysis in terms of moving forward.

In short I wanted to write the kind of book I like to read – insightful, thought-provoking, edgy,
funny, humane and above all entertaining. After that stand-up tour of England, I sketched out an
outline of the novel, then rented an office for six months and laid down a decent first draft. And
then, sidetracked for six or seven years by other jobs, I parked it until the pandemic struck. With
the background dread an inspiration, in terms of tone, I finally ran out of excuses and fleshed out
the book, for what it's worth, and I really hope people enjoy it.
Ardal O'Hanlon is an actor, comedian, writer, and documentary filmmaker. A star of several high-profile television series, including Death in Paradise, My Hero, and the BAFTA-winning Father Ted, he is also the author of the critically acclaimed novel Talk of the Town (1998). He lives in Dublin, Ireland.