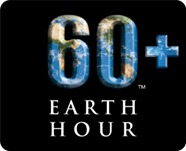 They say actions speak louder than words. As a bookseller I should disagree, but for one night a year I will concur with this statement.
Since 2007, on the last Saturday of March WWF has encouraged us
to turn off our lights between 8.30 and 9.30pm for Earth Hour, a time where we can show our support for the one home that we all share. This act is a symbol of solidarity and standing together to say there is the power for a brighter future.
Some booksellers embrace any and every excuse (including Earth Hour) to recreate experiences from their favourite classics such as Little Women or Malory Towers; reading by candlelight and holding midnight feasts. This can now be done in 21st Century comfort with booklights and bamboo cups which will keep that sneaky hot chocolate hot for hours.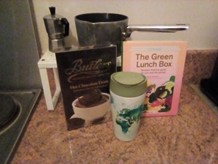 However, sometimes words do speak louder than actions and have the power to bring change.
These books are just a few among the many to remind you that everyone can make a small change which can start at home, and it only needs a short amount of time (perhaps just 60 minutes) but that start is the most important step towards that future.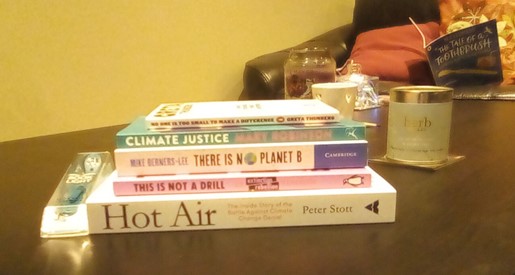 No One Is Too Small to Make a Difference by Greta Thurnberg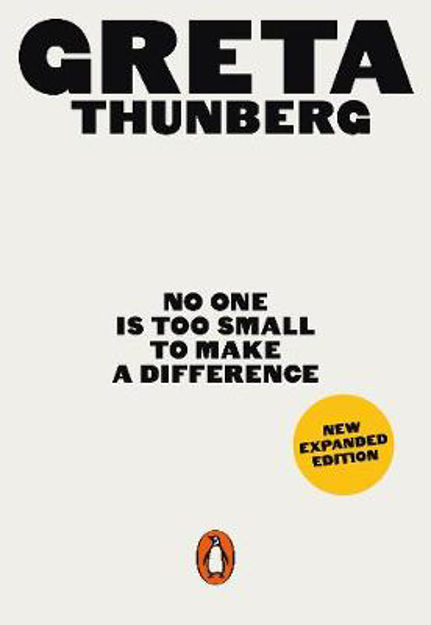 The history-making, ground-breaking speeches of Greta Thunberg, the young activist who has become the voice of a generation
'Everything needs to change. And it has to start today'
In August 2018 a fifteen-year-old Swedish girl, Greta Thunberg, decided not to go to school one day. Her actions ended up sparking a global movement for action against the climate crisis, inspiring millions of pupils to go on strike for our planet, forcing governments to listen, and earning her a Nobel Peace Prize nomination.
This book brings you Greta in her own words, for the first time. Collecting her speeches that have made history across Europe, from the UN to mass street protests, No One Is Too Small to Make A Difference is a rallying cry for why we must all wake up and fight to protect the living planet, no matter how powerless we feel. Our future depends upon it.
Climate Justice: Hope, Resilience, and the Fight for a Sustainable Future by Mary Robinson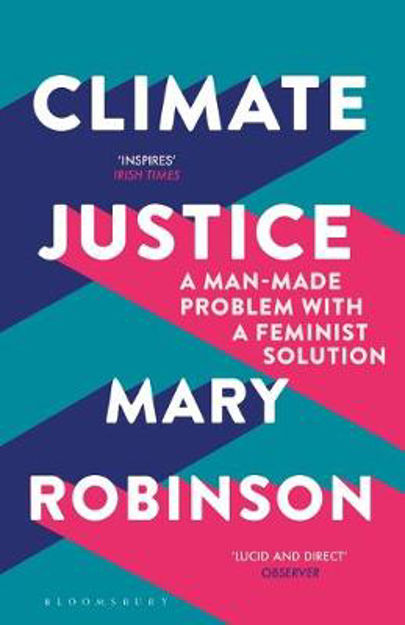 Holding her first grandchild in her arms in 2003, Mary Robinson was struck by the uncertainty of the world he had been born into. Before his fiftieth birthday, he would share the planet with more than nine billion people – people battling for food, water, and shelter in an increasingly volatile climate. The faceless, shadowy menace of climate change had become, in an instant, deeply personal. Mary Robinson's mission would lead her all over the world, from Malawi to Mongolia, and to a heartening revelation: that an irrepressible driving force in the battle for climate justice could be found at the grassroots level, mainly among women, many of them mothers and grandmothers like herself. From Sharon Hanshaw, the Mississippi matriarch whose campaign began in her East Biloxi hair salon and culminated in her speaking at the United Nations, to Constance Okollet, a small farmer who transformed the fortunes of her ailing community in rural Uganda, Robinson met with ordinary people whose resilience and ingenuity had already unlocked extraordinary change. Powerful and deeply humane, Climate Justice is a stirring manifesto on one of the most pressing humanitarian issues of our time, and a lucid, affirmative, and well-argued case for hope.
There Is No Planet B by Mike Berners-Lee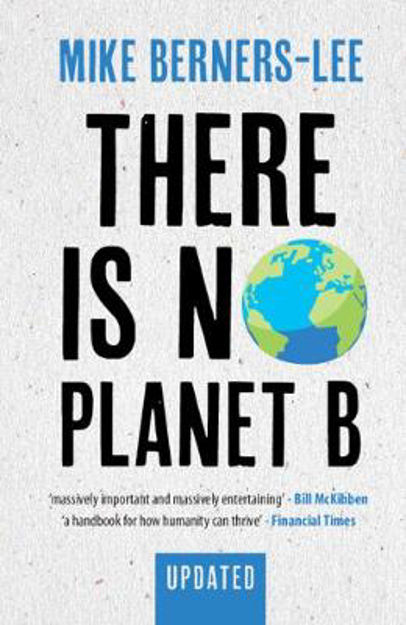 Feeding the world, climate change, biodiversity, antibiotics, plastics, pandemics – the list of concerns seems endless. But what is most pressing, and what should we do first? Do we all need to become vegetarian? How can we fly in a low-carbon world? How can we take control of technology? And, given the global nature of the challenges we now face, what on Earth can any of us do, as individuals? Mike Berners-Lee has crunched the numbers and plotted a course of action that is full of hope, practical, and enjoyable. This is the big-picture perspective on the environmental and economic challenges of our day, laid out in one place, and traced through to the underlying roots – questions of how we live and think. This updated edition has new material on protests, pandemics, wildfires, investments, carbon targets and of course, on the key question: given all this, what can I do?
This Is Not A Drill. An Extinction Rebellion Handbook. by Extinction Rebellion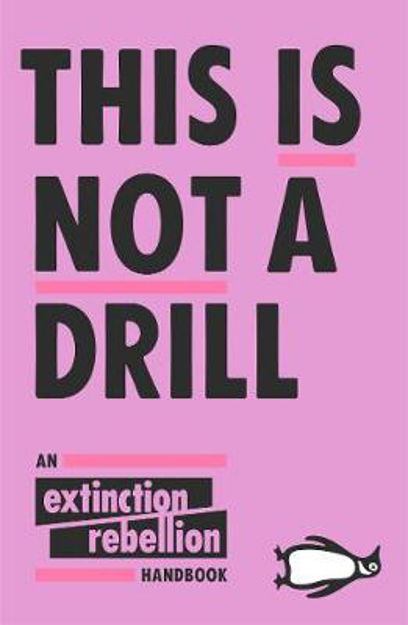 Extinction Rebellion are inspiring a whole generation to take action on climate breakdown. Now you can become part of the movement – and together, we can make history. It's time. This is our last chance to do anything about the global climate and ecological emergency. Our last chance to save the world as we know it. Now or never, we need to be radical. We need to rise up. And we need to rebel. Extinction Rebellion is a global activist movement of ordinary people, demanding action from Governments. This is a book of truth and action. It has facts to arm you, stories to empower you, pages to fill in and pages to rip out, alongside instructions on how to rebel – from organising a roadblock to facing arrest. By the time you finish this book you will have become an Extinction Rebellion activist. Act now before it's too late.
Hot Air by Peter Stott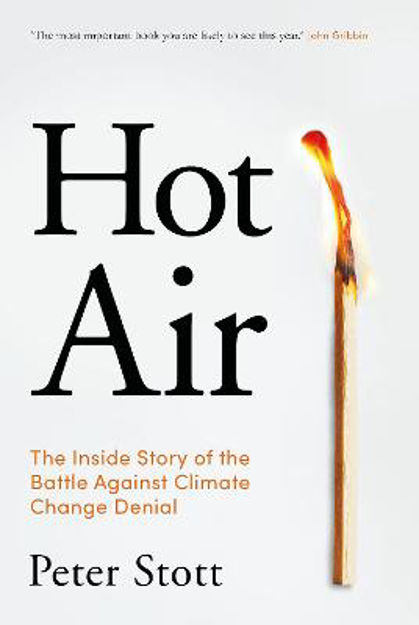 Ours is the age of global warming. Rising sea levels, extreme weather, forest fires. Dire warnings are everywhere, so why has it taken so long for the crisis to be recognised? Here, for the first time, climate scientist Peter Stott reveals the bitter fight to get international recognition for what, among scientists, has been known for decades: human activity causes climate change. Across continents and against the efforts of sceptical governments, prominent climate change deniers and shadowy lobbyists, Hot Air is the urgent story of how the science was developed, how it has been repeatedly sabotaged and why humanity hasn't a second to spare in the fight to halt climate change.