I began the #ReadIrishWomenChallenge back in April 2019 as a way to spotlight great work by Irish female authors, and to start a conversation about their writing.
Now that it's in its third year, the real challenge is keeping things fresh and interesting while holding on to old favourites.
To use a gardening metaphor, it means a certain amount of judicious pruning while ruthlessly uprooting old plants and planting new ones…and you're not sure how it will all work until it beds down.
To give you a taste of the reading challenge, I've picked out a few of the prompts.
Prompt # 2 – Most anticipated book
Difficult one this – there is such a wealth of new and due books that we're spoiled for choice! In the end, I chose these two –
I Want to Know That I Will be Okay by Deirdre Sullivan is her first book for adults; as a fan of everything she's written, I feel this as her finest work to date. A dazzling collection of short stories, it is by turns haunting, evocative and disturbing, but is never less than darkly beautiful. Feels like these tales splinter beneath your fingers and burrow beneath the skin, fragile and sharp and dangerous, so they stay with you as a shadow, a whisper, a fragment of memory. Due out 13th May – I can't wait till I can press this into everyone's hands!
Small Things Like These by Claire Keegan isn't out until October, but she is such an incredible writer that it is already one I'm impatiently waiting for. In the meantime, check out her novella Foster – a deceptively simple yet stunning book.
Prompt # 5 – Book where illness is part of the story
I felt the challenge couldn't ignore the pandemic completely, so chose to allude to it in this prompt.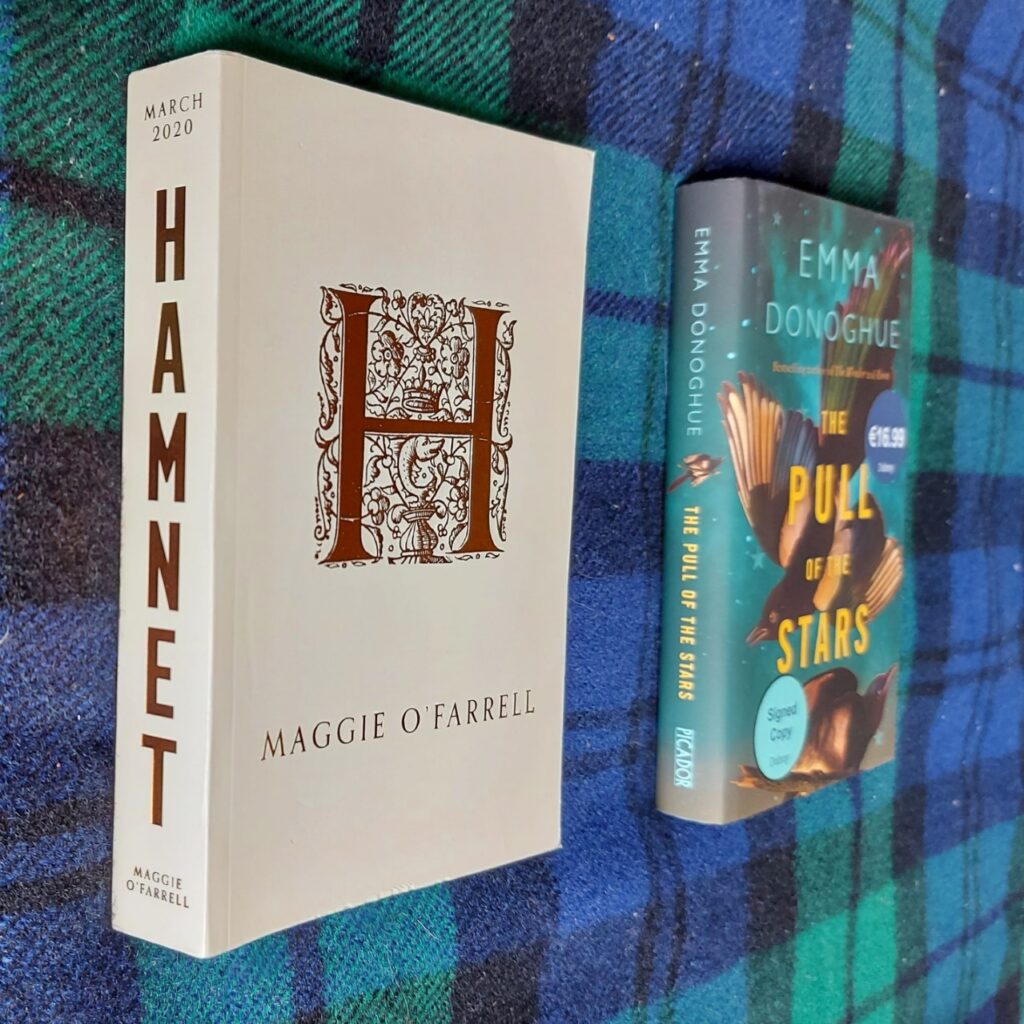 The Pull of the Stars by Emma Donoghue is set in Dublin during the 1918 Pandemic and takes place in a fever ward of a maternity hospital. It pulses with vitality and vivid touches that make the period come alive; I was utterly gripped by the life and death dramas taking place in that small room.
Hamnet by Maggie O'Farrell is the story of Shakespeare's wife, and how she rears their family in the English countryside. The bard is as elusive a figure in this story as he must have been in their lives as he spends most of his time in London. So when the dreaded plague visits their town, making decisions and the dealing with loss falls to Agnes. One of the most powerful evocations of grief I've read.
Both these are books that – in my head at least – are in conversation with one another. They deal with sickness not just on a personal level – though they do that superlatively – but also on a societal one. A world in the grip of pandemic or plague is shaped and altered by that illness, where the rules of living change for everyone, not just the ill.
Prompt #7 – Book set during "interesting times"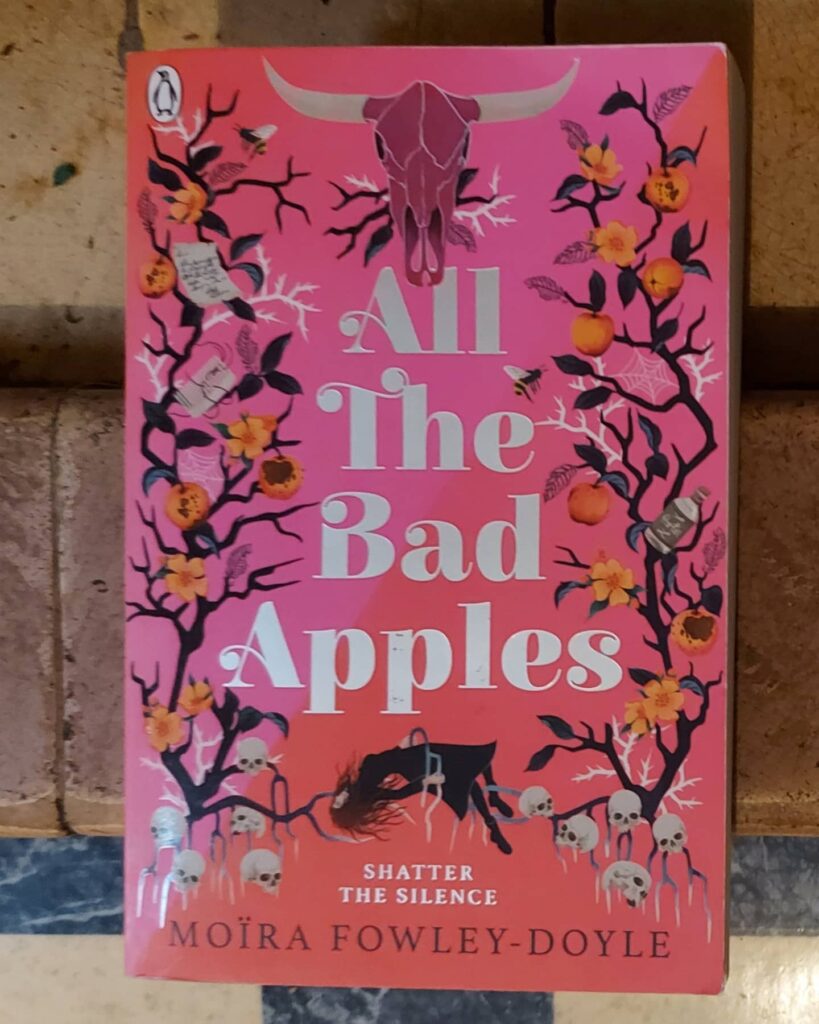 What White People Can Do Next by Emma Dabiri instantly topped the best seller lists, both in Ireland and the UK, so this is a timely book. Practical and considered, it is also an urgent call to action; dialogue and coalition are needed if we are to change society and our own underlying biases in the way they absolutely must.
All the Bad Apples by Moïra Fowley-Doyle is real and raw and magical and vivid; a young adult novel that is contemporary yet tackles the historic silence surrounding Ireland's brutal treatment of women. Vivid and utterly compelling, it is a darkly lyrical book.
Prompt #12 – Book set in a place you'd love to visit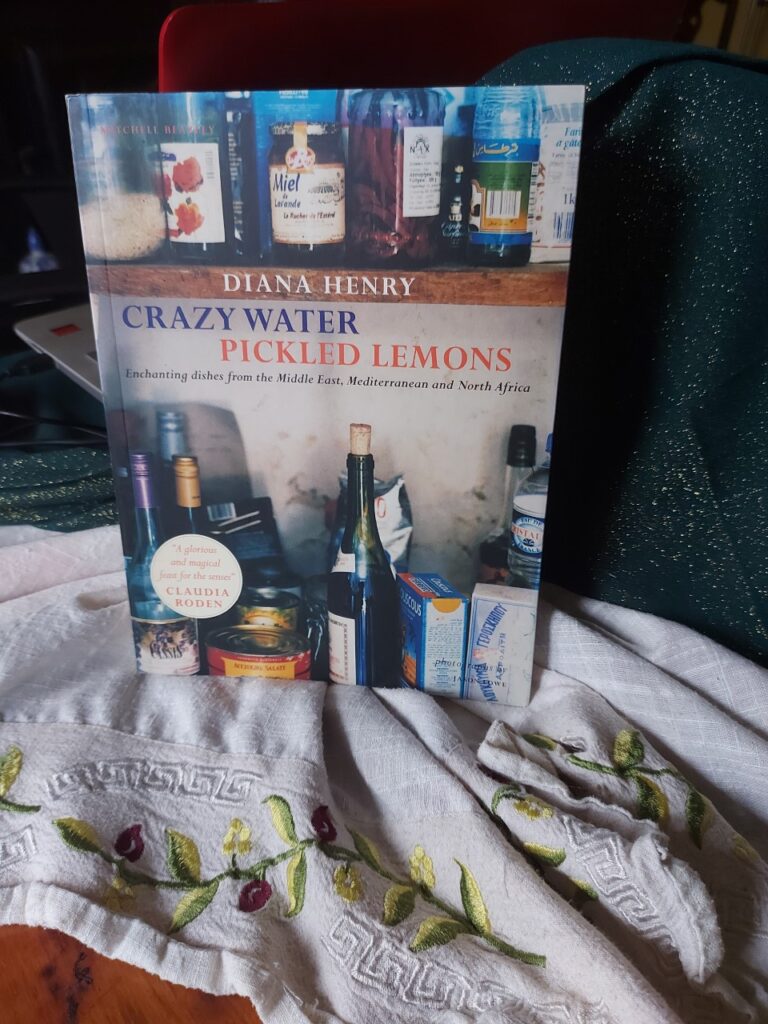 Crazy Water, Pickled Lemons by Diana Henry is a gorgeous cookbook, filled with colour and light and delicous recipes. These are dishes from the Middle East, Mediterranean and North Africa, and sing with flavour and spice – in these cold, uncertain spring days it carries me away to the heat and fragrance of those warmer climes.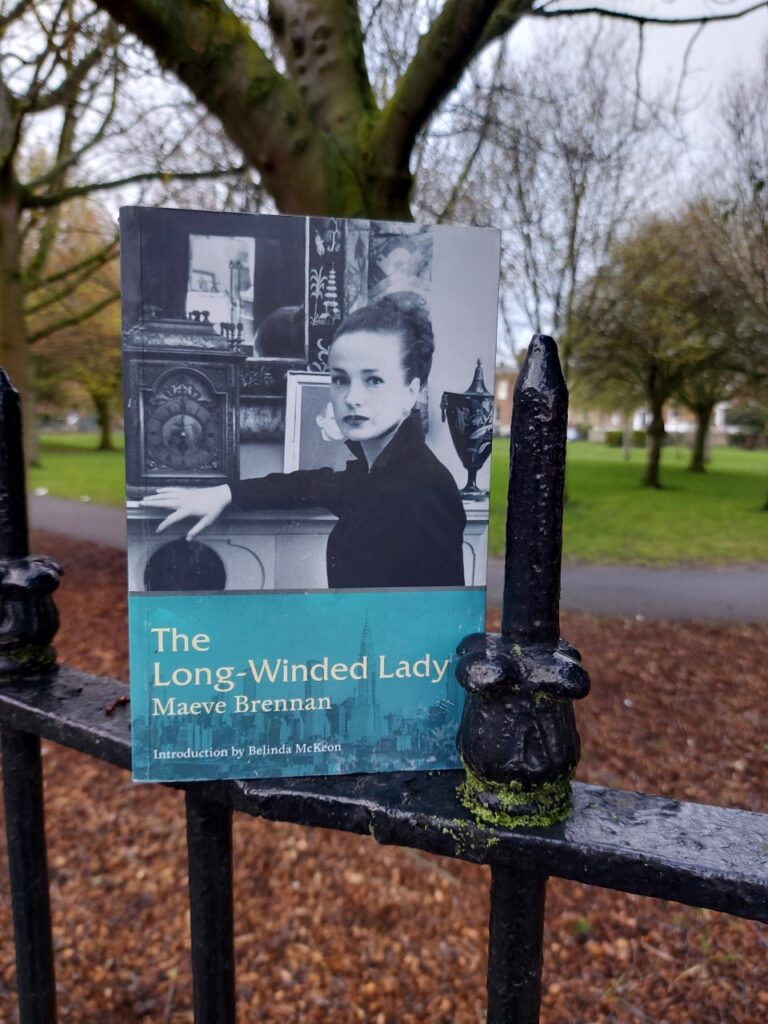 The Long-Winded Lady by Maeve Brennan is a sharp-eyed take on New York City that is filled with an unspoken joy in being there. Written for the New Yorker magazine in the 1960s, it's composed of a series of vignettes of ordinary life; sitting in a cocktail bar eavesdropping on strangers, watching streetscapes change and communities come and go, eating alone in little diners and gazing at the passersby. It is a tone poem, evoking the everchanging moods of this great metropolis, and it makes me long to revisit NYC.
Prompt #13 – An old favourite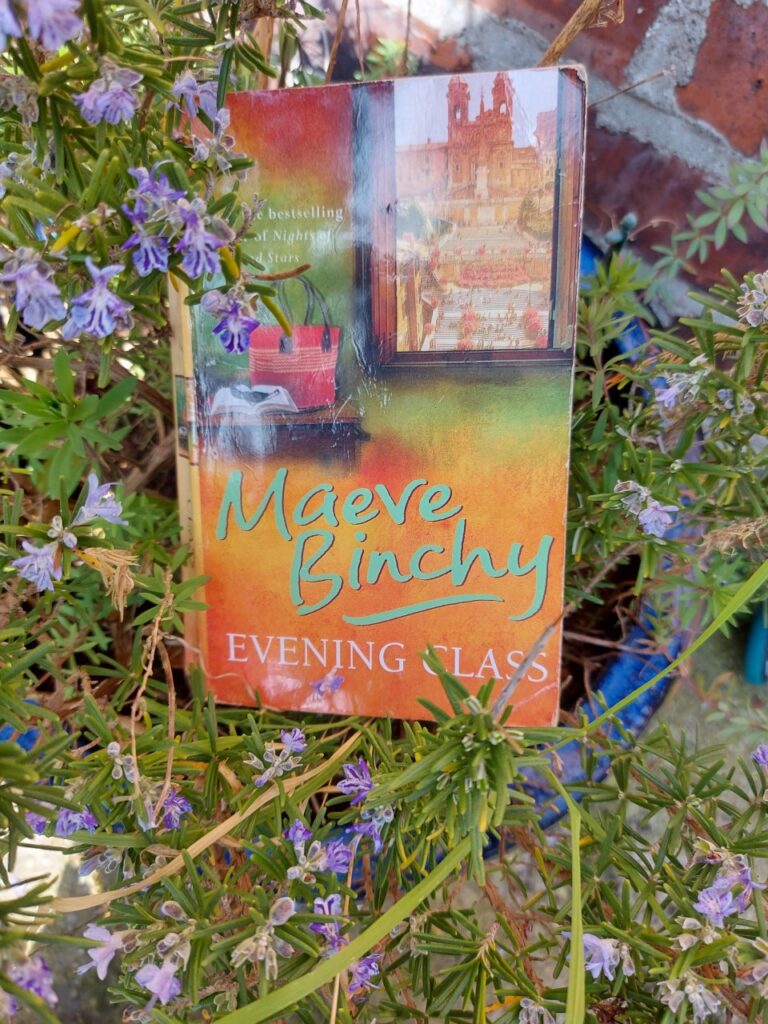 Evening Class by Maeve Binchy. This battered, worn copy was my mother's, and it has been passed around to everyone in the family! The warmth of Maeve's voice is a balm to the soul, although she doesn't shy away from the darker sides of life. It is a masterclass in characterisation; we see people from their own perspective, then through the eyes of others as they attend a night class in Italian language and culture. Although each person has different reasons for being there, the class changes them in ways they don't anticipate.
Full Tilt: Ireland to India on a Bicycle by Dervla Murphy – In January 1963, Dervla Murphy set off from Dunkirk on her faithful bike Rozinante, heading for Delhi. It was a quixotic journey and an arduous one, but what an entertaining and gripping account she writes! As with many books that are old favourites, I tend to collect multiple copies when I see them – it makes it handier to pass them along!
Prompt #28 – Fantasy day/night out; four books by authors you'd love to invite!
If you could invite four authors around for tea, or meet for cocktails, who would you ask? Would you stick with contemporary writers, or mix it up with deceased ones too? Would you pick your favourite writers, or ones you think would mix well, or mischeviously try to choose those who would argue with one another?
Who would I pick? Ah now, you'll have to tune in on the 28th April to find that out!
Join in the #ReadIrishWomenChallenge with Karina on Twitter and Instagram. Browse some of our recommended books by Irish women here.