Reader, it started with Hydra. I had recently finished writing my novel, The Kindness, and was wearing my other hat, that of lyricist for my husband's music. It was 2014, the tunes were great but it was time for a family holiday before the all-consuming work of making an album began.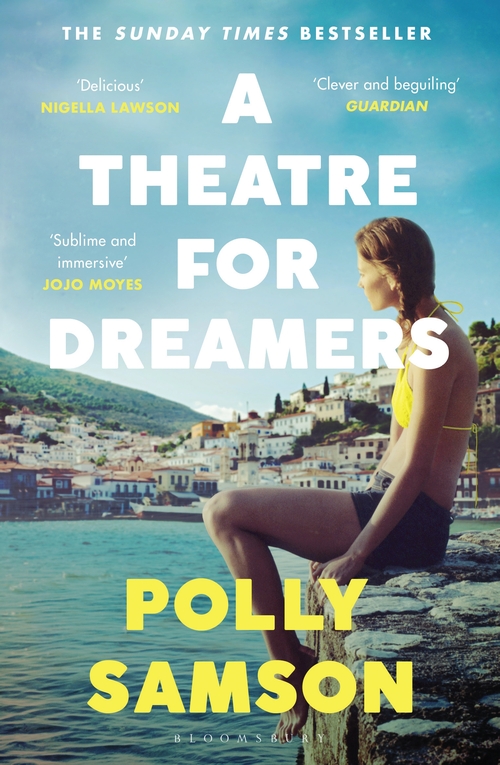 I wasn't looking to the island for inspiration, least of all a labyrinth with a new novel at its heart. Back in those innocent and carefree days it was simply a place to hang out with our teenage children and not somewhere I went to commune with its ghosts. I don't think I was even aware that it was the island Leonard Cohen had lived on, and knew nothing of Charmian Clift, George Johnston and the bohemian community they fostered there. We wanted a lazy week and guaranteed sunshine.
A friend had recommended Hydra because, she said, the island is surrounded by the clearest water you will ever swim in. There are no sandy beaches; instead it's a place of pine-scented coves, warm creviced rocks and, yes, crystal water where jewel-coloured pebbles shine up at you even when you are well out of your depth. It has no airport and no high-rise buildings or big hotels. Best of all, there are no cars on Hydra, or even bicycles: the streets are too precipitous for wheels and mainly made up of narrow alleys and steps cut straight into the rock. Everything has to be carried up from the port on foot or by donkey. There are some truly ancient souls living on the island, who credit their good health to the 300 or 400 steps it takes to climb to their houses.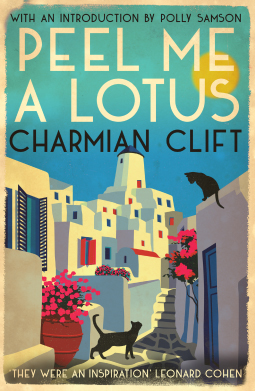 On the last day of our holiday I came across an old copy of Charmian Clift's extraordinary memoir of her life on Hydra, Peel Me A Lotus. Long out of print, hers was a voice that spoke to me like no other and has haunted my dreams ever since. When I first googled her I was astonished and intrigued to find a picture of her with a young Leonard Cohen. That photograph led to an archive of over 1500 others taken of the community over the course of 1960 and into the labyrinth that became A Theatre for Dreamers.
The research has been enjoyable and immense – many of those pictured were also writers who left behind a wealth of published and unpublished material: novels, letters, diaries, poems. Of course, the necessary trips to Hydra were no hardship either. I was even lucky enough to write part of the novel in the house where Charmian Clift lived and wrote and my ultimate wish is about to come true: after twenty years of being out of print, Muswell Press is reissuing Peel Me a Lotus in a beautiful new edition and has given me the great honour of writing the introduction. 
Order A Theatre for Dreamers on our website.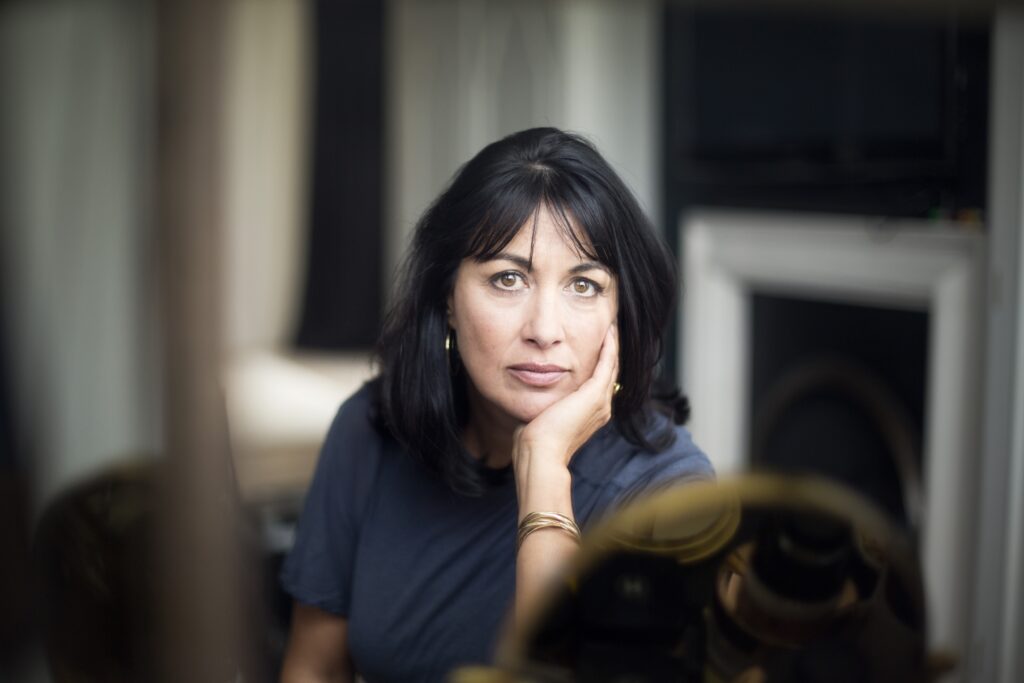 A Theatre for Dreamers by Polly Samson debuted in the Sunday Times hardback fiction bestseller list at number two. Samson is also the author of two short story collections and two previous novels. Her work has been shortlisted for prizes, translated into several languages and has been dramatized on BBC Radio 4. She has written lyrics to four number one albums and is a Fellow of the Royal Society of Literature.