Almost as soon as I knew I wanted to write about Oonagh, Maureen and Aileen, the three glorious Guinness Girls, I knew I wanted to do it from the perspective of someone who lives with them and is caught up in their lives, but is an outsider.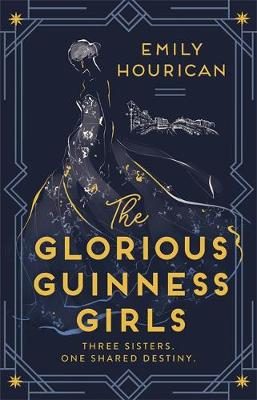 I needed someone who didn't come from their world, who had enough contrast to the wealth and ease of the Guinnesses, that they would really understand how different life was for those girls. That person grew in my mind quickly. I knew she needed to be roughly of an age, also a girl, and someone with a pliant and loving personality. In these ways, she would be able to be absorbed into the Guinness household – do what they did, go where they went – but still have enough distance so that she could see them in a way they couldn't see themselves.
And so, I came up with Felicity. Fliss. Fliss is between Maureen and Oonagh in age, so she's eleven when the book begins in 1918, Maureen is twelve and Oonagh is eight. Fliss is the only daughter of
an impoverished Anglo-Irish family (there were many such families at that time…). Her father has died in the First World War, her brother, Hughie, has been sent away to boarding school, as was common then, and Fliss – with no money and not much of an education, and not being particularly beautiful – has scant prospects.
She is sent to live with the Guinnesses, to do 'lessons' with them, in a kind of vague arrangement
that again was not uncommon at the time. It was a sort of open-ended fosterage which had the
potential to try out her personality and see was she suitable as a companion, or instruct her enough
that she might one day become a governess. A different kind of girl might have hustled and 'made
the most' of her opportunity, but Fliss doesn't do that. She is happy to form a deep friendship with
all three of the girls and become their confidant.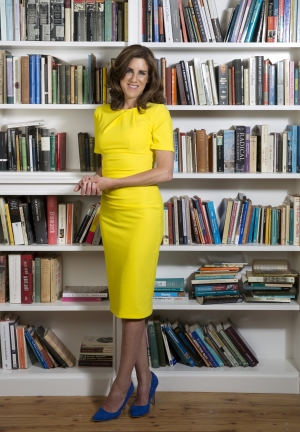 She watches what happens when her older brother, Hughie, comes to spend summers with them during the Irish War of Independence, and later the Civil War, and sees how politics intrudes on all their lives, bringing trouble with it. Later, she goes with them when the girls move to London in the Roaring 1920s. And even when she begins to look for a different life for herself – as part of a wave of possibility for young women in the years after the First World War – she is still close at hand to watch over the Guinness Girls as they are launched into society, make friends among the Bright
Young People, meet the men who will become their husbands, and struggle to become women and find themselves through the decade of excess and frivolity that was the 1920s…
Emily Hourican is an Irish author and journalist. She has a degree in History and English and has written features for the Sunday Independent for fifteen years, as well as Image magazine, Condé Nast Traveler and Woman & Home. She lives in Dublin with her family. The Glorious Guinness Girls is her fifth novel.