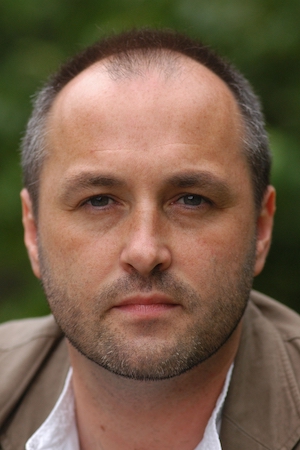 Greetings!
The German playwright Bertolt Brecht once wrote that he carried a brick on his shoulder in order that the world would know what his house was like. If I have carried anything on my shoulder it has been the bricks and mortar of my hometown, or rather my two hometowns. So when I am in New York I think of Dublin as home. And when I am "home," I think of New York. In both of these cities I have been lucky enough to meet the bricks and mortar people of the literary world — the booksellers. I feel a special affinity for my friends in the Dubray group who have always given me a chance to have a book in the window, looking out.
Apeirogon, too, is a novel about connection. It centers around two fathers who lose their daughters. It could take place just about anywhere: Dallas, Belfast, Sarajevo, Beirut or Beijing. It just so happens to unfold in Israel and Palestine. But it also takes place in all our hometowns. It is a story of the heart and what it means to love and lose, and then to tell that story over and over again. Most stories eventually die by repetition but not those of Rami and Bassam. They learn how to re-store and re-story themselves, but they are aware that the great grace is in the act of listening. That is why Apeirogon is as much about the power of story-telling as it is about the provenance of grief. And that, in the end, is what we are all here for: the triumph of story-telling in the face of a difficult world.
After a roof over our heads, and a companion to share our home with, we turn to stories as those things which sustain us. That is why I continue to feel blessed when I walk into a bookshop. I feel that thrill of community, a feeling which goes backwards and forwards at the same time. As for the Dubray readers and booksellers, I hope to meet you and shake your hand when I am out on the road this year. I have a lot of travelling to do, but I'm always happy when I get a chance to spend some time in dear ol' not-so-derelict Dublin.
Go raibh míle maith agaibh.
Colum McCann is the author of seven novels and three collections of stories. Born and raised in Dublin, Ireland, he has been the recipient of many international honours, including the National Book Award and the International Dublin Impac Prize. His work has been published in over 40 languages. He lives in New York with his wife, Allison, and their family.