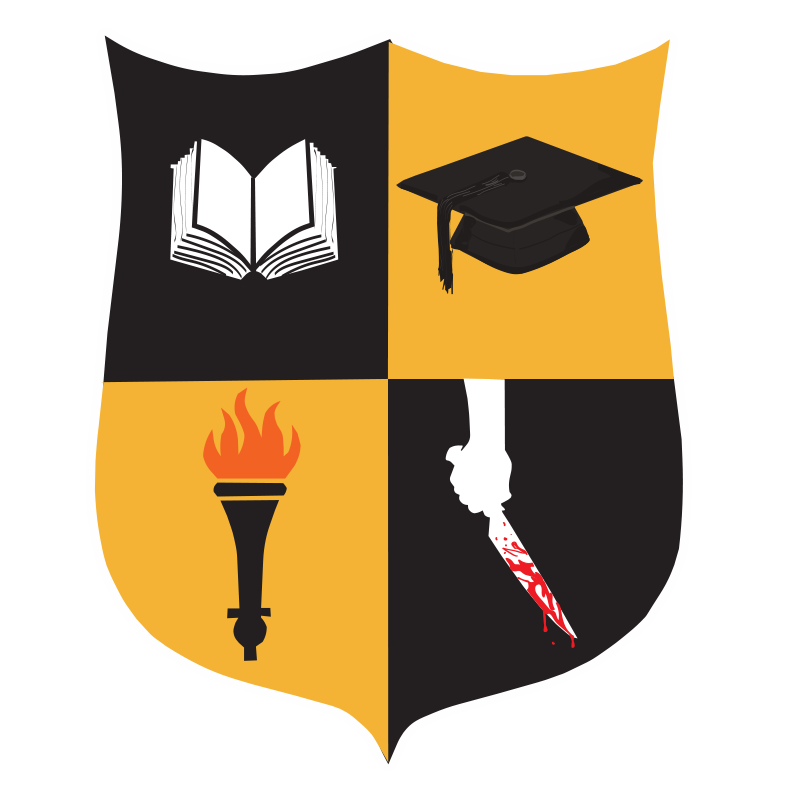 September brings a sense of change with it. The summer light begins to fade, the leaves turn brown and crisp, and students flock back to school and college. Along with this imminent seasonal switch, my reading habits undergo a metamorphosis. Gone from my to-be-read pile are the beachy summer reads and instead I am in the mood for darker, more intense novels that match the looming darkness outside.
A trend has emerged in recent years, one that encompasses literature, art, fashion – the trend of Dark Academia. This trend takes Donna Tartt's The Secret History as one of its sources of inspiration, as well as films such as Dead Poet's Society and Kill Your Darlings. Dark Academia titles are, as the name suggests, often set in schools or universities and feature secret societies, elite groups, sabotage and murder. They deal with questions of morality and truth. The Secret History is one of my all-time favourite novels, and the main theme running through the novel is what brings an elite group of students in a liberal arts college in Vermont to turn against one of their own and commit the ultimate crime, and how they deal with the aftermath of that horrible crime. The cast of characters are all deplorable in their own way but also strangely alluring.
In addition to The Secret History, these are my favourite reads that encapsulate the Dark Academia spirit: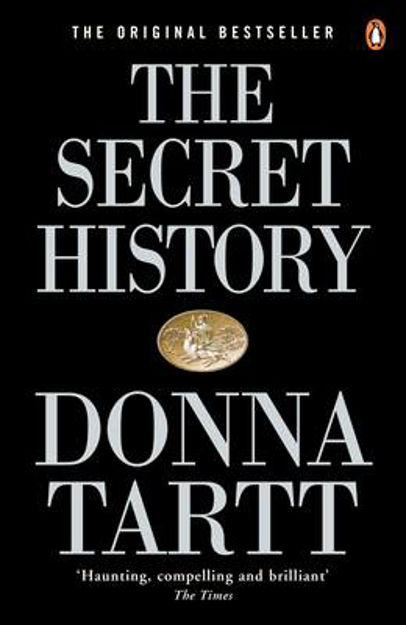 The Secret History by Donna Tartt.
Truly deserving of the accolade "Modern Classic", Donna Tartt's novel "The Secret History" is a remarkable achievement – both compelling and elegant, dramatic and playful. Under the influence of their charismatic classics professor, a group of clever, eccentric misfits at an elite New England college discover a way of thinking and living that is a world away from the humdrum existence of their contemporaries. But when they go beyond the boundaries of normal morality their lives are changed profoundly and for ever.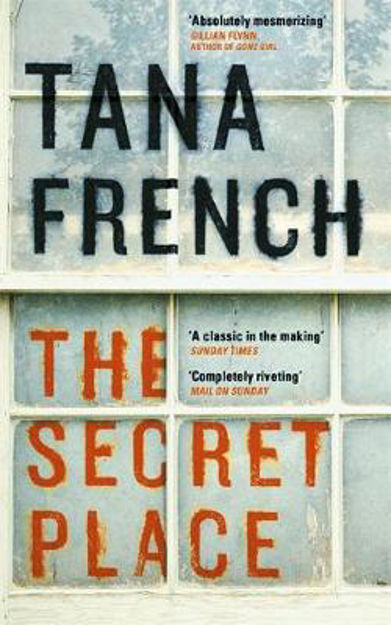 The Secret Place by Tana French
Detective Stephen Moran hasn't seen Holly Mackey since she was a nine-year-old witness to the events of Faithful Place. Now she's sixteen and she's shown up outside his squad room, with a photograph and a story. Even in her exclusive boarding school, in the graceful golden world that Stephen has always longed for, bad things happen and people have secrets. The previous year, Christopher Harper, from the neighbouring boys' school, was found murdered on the grounds. And today, in the Secret Place – the school noticeboard where girls can pin up their secrets anonymously – Holly found the card. Solving this case could take Stephen onto the Murder squad. But to get that solved, he will have to work with Detective Antoinette Conway – tough, prickly, an outsider, everything Stephen doesn't want in a partner. And he will have to find a way into the strange, charged, mysterious world that Holly and her three closest friends inhabit and disentangle the truth from their knot of secrets, even as he starts to suspect that the truth might be something he doesn't want to hear.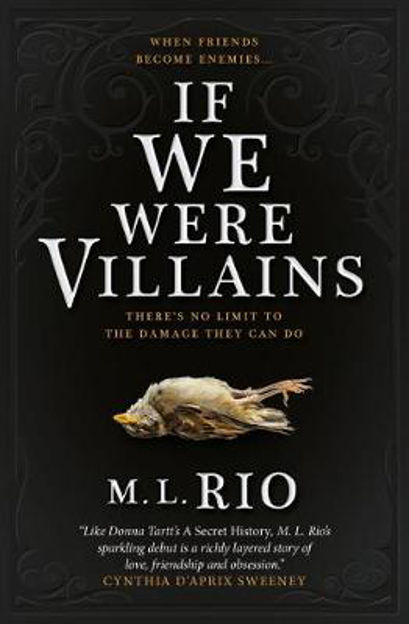 If We Were Villains by M.L. Rio
Oliver Marks has just served ten years for the murder of one of his closest friends – a murder he may or may not have committed. On the day he's released, he's greeted by the detective who put him in prison. Detective Colborne is retiring, but before he does, he wants to know what really happened ten years ago. As a young actor studying Shakespeare at an elite arts conservatory, Oliver noticed that his talented classmates seem to play the same roles onstage and off – villain, hero, tyrant, temptress – though Oliver felt doomed to always be a secondary character in someone else's story. But when the teachers change up the casting, a good-natured rivalry turns ugly, and the plays spill dangerously over into life.When tragedy strikes, one of the seven friends is found dead. The rest face their greatest acting challenge yet: convincing the police, and themselves, that they are blameless.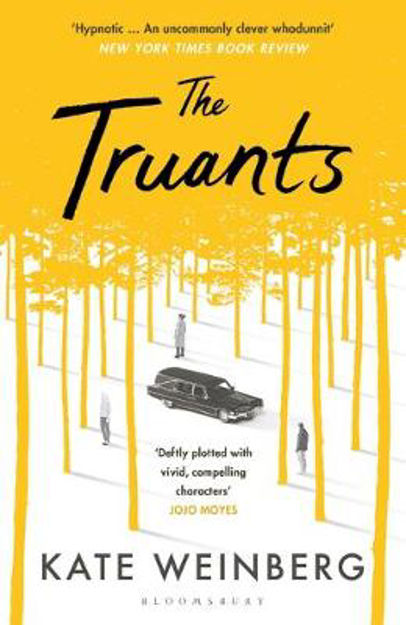 The Truants by Kate Weinberg
Jess Walker, middle child of a middle class family, has perfected the art of vanishing in plain sight. But when she arrives at a concrete university campus under flat, grey, East Anglian skies, her world flares with colour. Drawn into a tightly-knit group of rule breakers – led by their maverick teacher, Lorna Clay – Jess begins to experiment with a new version of herself. But the dynamic between the friends begins to darken as they share secrets, lovers and finally a tragedy. Soon Jess is thrown up against the question she fears most: what is the true cost of an extraordinary life?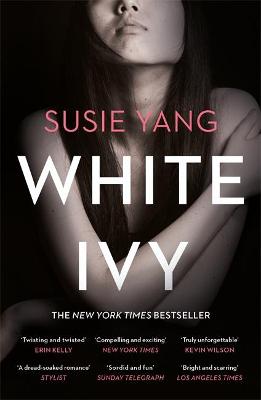 White Ivy by Susie Yang
Ivy Lin was a thief. But you'd never know it to look at her… Ivy Lin, a Chinese immigrant growing up in a low-income apartment complex outside Boston, is desperate to assimilate with her American peers. Her parents disapprove, berating her for her mediocre grades and what they see as her lazy, entitled attitude. But Ivy has a secret weapon, her grandmother Meifeng, from whom she learns to shoplift to get the things she needs to fit in. Ivy develops a taste for winning and for wealth. As an adult, she reconnects with the blond-haired golden boy of a prominent political family, and thinks it's fate. But just as Ivy is about to have everything she's ever wanted, a ghost from her past resurfaces, threatening the almost-perfect life she's worked so hard to build. Filled with surprising twists, and offering sharp insights into the immigrant experience, White Ivy is both a love triangle and a coming-of-age story – as well as a dark glimpse at what can happen when we yearn for success at any cost.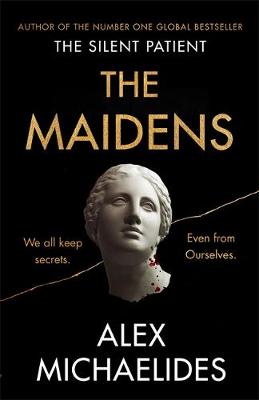 The Maidens by Alex Michaelides
Edward Fosca is a murderer. Of this Mariana is certain. But Fosca is untouchable. A charismatic Greek Tragedy professor at Cambridge University, Fosca is adored by staff and students alike. Particularly by the members of a secret society of female students known as The Maidens. Mariana Andros is a brilliant but troubled group therapist who becomes fixated when one of The Maidens, a friend of Mariana's niece Zoe, is found murdered. Mariana, who was once herself a student at the university, suspects that behind the idyllic beauty of the spires and turrets, lies something sinister. And she becomes convinced that, despite his alibi, Edward Fosca is guilty of the murder. But why would the professor target one of his students? And why does he keep returning to the rites of Persephone, the maiden, and her journey to the underworld? When another body is found, Mariana's obsession with proving Fosca's guilt spirals out of control, threatening to destroy her credibility as well as her closest relationships. But Mariana is determined to stop this killer, even if it costs her everything – including her own life.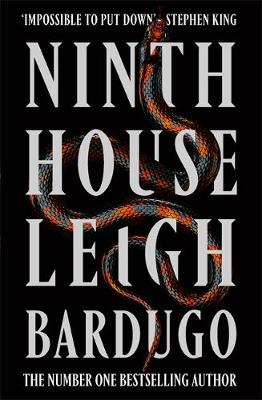 Ninth House by Leigh Bardugo
Galaxy 'Alex' Stern is the most unlikely member of Yale's freshman class. A dropout and the sole survivor of a horrific, unsolved crime, Alex was hoping for a fresh start. But a free ride to one of the world's most prestigious universities was bound to come with a catch. Alex has been tasked with monitoring the mysterious activities of Yale's secret societies – well-known haunts of the rich and powerful. Now there's a dead girl on campus and Alex seems to be the only person who won't accept the neat answer the police and campus administration have come up with for her murder. Because Alex knows the secret societies are far more sinister and extraordinary than anyone ever imagined. They tamper with forbidden magic. They raise the dead. And sometimes they prey on the living…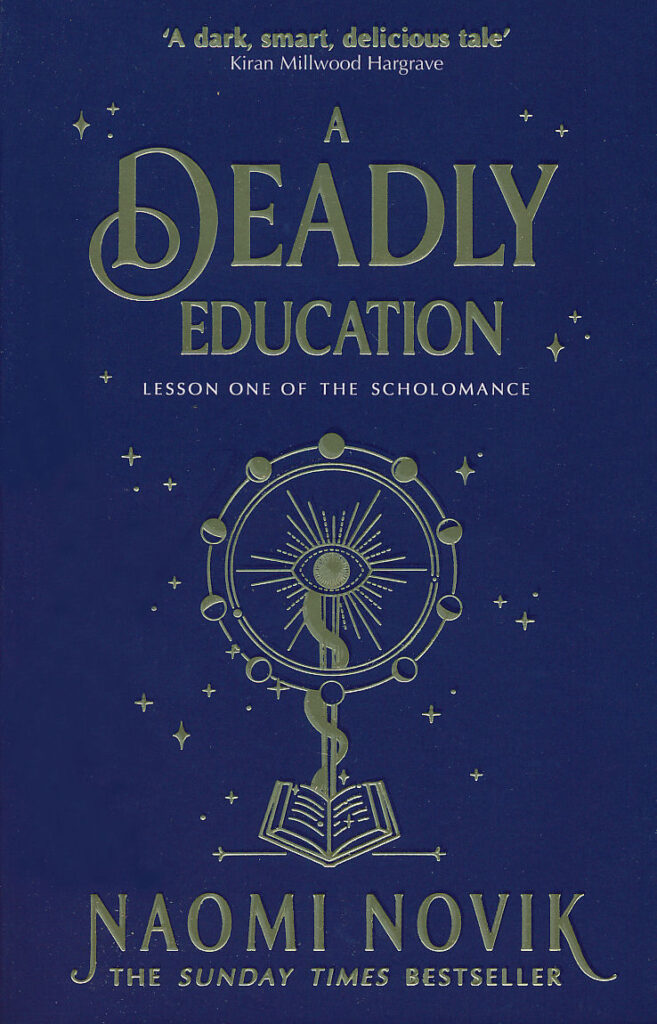 A Deadly Education by Naomi Novik
Enter a school of magic unlike any you have ever encountered. There are no teachers, no holidays, friendships are purely strategic, and the odds of survival are never equal. Once you're inside, there are only two ways out: you graduate or you die. El Higgins is uniquely prepared for the school's many dangers. She may be without allies, but she possesses a dark power strong enough to level mountains and wipe out untold millions – never mind easily destroy the countless monsters that prowl the school. Except, she might accidentally kill all the other students, too. So El is trying her hardest not to use it . . . that is, unless she has no other choice. With flawless mastery, Naomi Novik creates a heroine for the ages – a character so sharply realized and so richly nuanced that she will live on in hearts and minds for generations to come.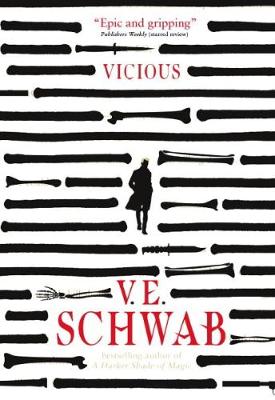 Vicious by V.E. Schwab
Victor and Eli, due to a research project gone wrong, become ExtraOrdinaries with supernatural powers. Ten years later Victor escapes from prison, determined to get his revenge on the man who put him there, while Eli has spent the years hunting down and killing other EOs. Driven by the memory of betrayal and loss, the arch-nemeses have set a course for revenge…