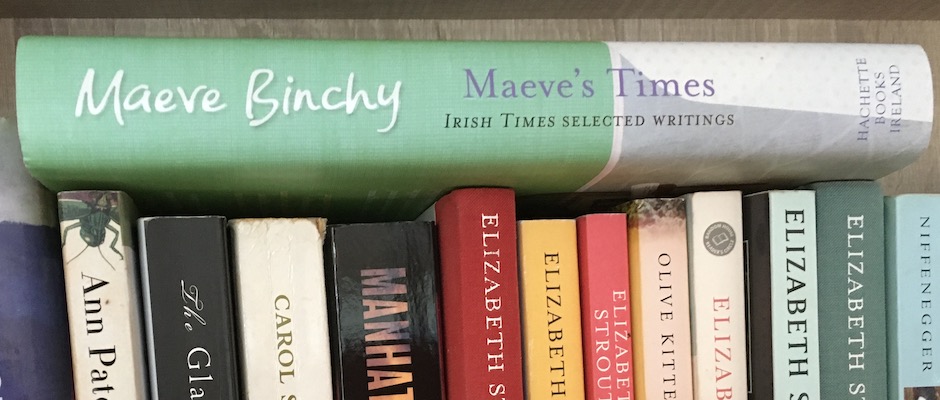 Many years ago, my mother met Maeve Binchy at an event and they got on like a house on fire: two Dalkey women with a lot in common. From then on, as each new book was published, a copy was posted out to our house with fond wishes from the author, a lovely gesture that my mother very much appreciated.
Always write as if you are talking to someone. It works.
Don't put on any fancy phrases or accents or things you wouldn't say in real life.
—Maeve Binchy
In her sixteen novels Maeve Binchy wrote about people you feel you know, characters that are so real it's as if they live down the street and shop in the corner store. One reader commented that the stories were so simple that she could have written them herself, only to be reminded by Maeve that she hadn't! And that's the magic of Maeve's writing: simple stories told with a great understanding of human nature.
But there is one book I dip into whenever I need a lift: Maeve's Times, a collection of the columns she wrote over her fifty-year association with the Irish Times. Each piece is quite different: one will make you laugh, another will set you thinking deep philosophical thoughts about life's many vicissitudes. Like the one about her days as a teacher when Maeve took a group of giddy schoolgirls to Holyhead for a hugely successful if somewhat nerve-wracking day trip. Or the one when she worked in London and visited the Dorchester Hotel for a very posh rub-down at their luxurious Turkish Bath that cost the princely sum of £1.
Perhaps my favourite is her description of having a bra specially made and fitted by a London corsetiere. After a couple of fittings, Maeve became the proud owner of the most expensive undergarment she had ever bought, writing:
"It is possibly the most cheering garment I ever bought. It is firm to the point of being like reinforced steel. It's so comfortable that it's like wearing a cushion around the bosom. It will look fantastic if I'm knocked down by a bus."
Maeve Binchy comes across as practical, friendly, curious, and a woman after my own heart! She was a lovely woman, and a lovely writer.