Halfway into my week's holiday at the end of March, our bookshops closed due to Covid-19. It was unwelcome but not unexpected news. The stress which had made concentrating on a book impossible ramped up even more. I found myself endlessly scrolling through newsfeeds, appalled but unable to look away from the daily horrorshow.
What helped to redirect my attention was preparing for the #ReadIrishWomenChallenge2020, a reading challenge I initiated last year and was preparing for since February of this year. Starting on 1st April and running for the whole month, there was a different prompt each day, designed to spark discussion. For instance, Day 20 was "Book for a Blue Day – A Comfort Read", as I reckoned that was something we all needed!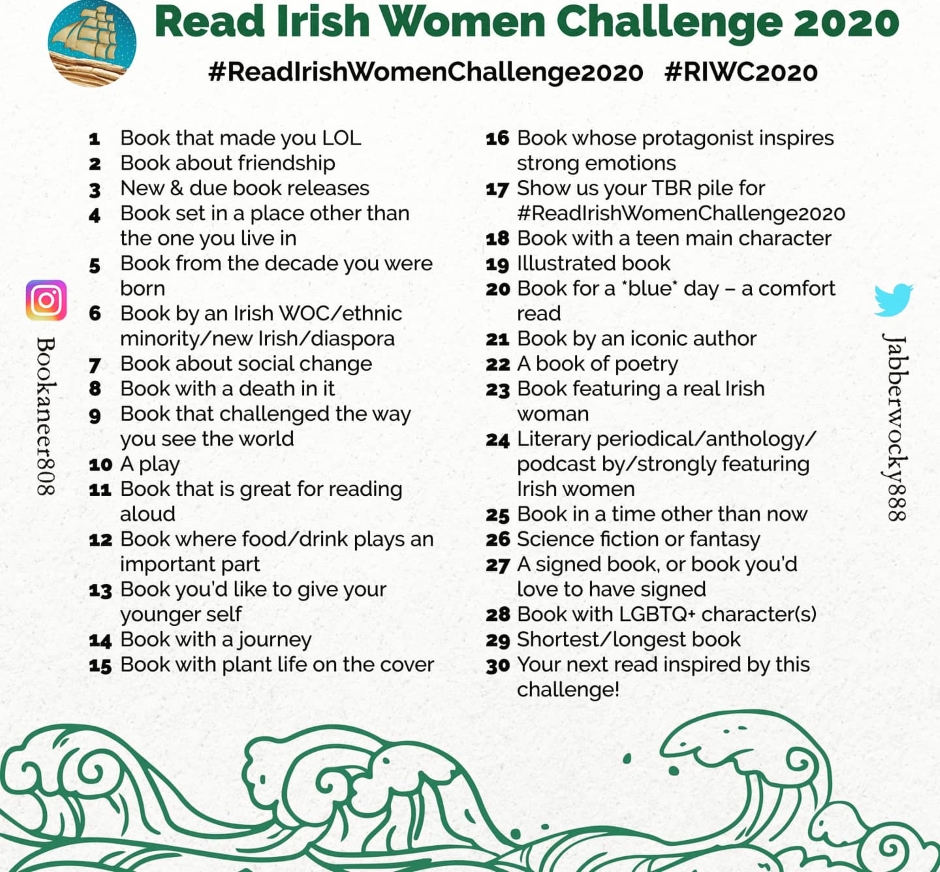 Worried it might seem trivial this year, it was reassuring to have people say they welcomed the distraction. It felt like a safe and comfortable space to talk to other book lovers, to discuss favourite writers and be introduced to other people's much loved choices in return.
It was also a time of startling and unwelcome discovery – I had no idea of the paucity of poetry and plays on my shelves by Irish women writers. Usually supplemented by my local library (and indeed Dubray stock), when thrown upon my own resources they made for a pitiful show. Thanks to the advice of two knowledgeable colleagues (Martha and John), I discovered magnificent new-to-me writers: Marina Carr, Lisa Tierney-Keogh, Paula Meehan, Colette Bryce and Sinead Moriarty.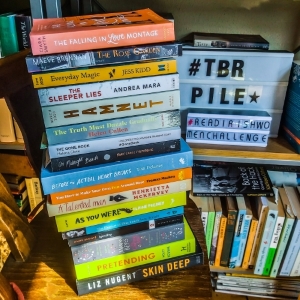 But then, that's really the point of the challenge; to expand reading horizons, expose the blind spots we all possess, and talk to each other in a forum that's both informative and entertaining. It was fascinating to see people share quite personal things; for instance, the book they would like to give their younger selves, or the book that changed the way they see the world.
Partway through April, my concentration started to trickle back. Limiting the intake of news to a finite period every day seemed to help, and tackling different formats than usual got me back reading again. Plays, poetry and literary magazines were of real value here – it didn't hurt that they are shorter than a novel, and can be consumed in bite-sized chunks. Inevitably, talking online every day to those taking part in the challenge served to whet my appetite and grow my wishlist to vast proportions.
As we cautiously start to reopen society, I'm dreaming of browsing leisurely through bookshelves and returning home laden with bags of books – now that my reading mojo is back!