One of the things that I've been missing most over the chaotic past few weeks has been getting to gush to customers over what recent and upcoming releases I've been obsessing over. That being said, I still wanted to make sure I could put these fantastic titles on your radar one way or another.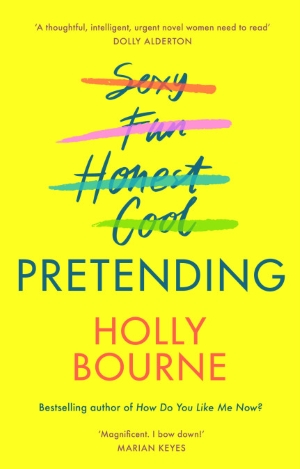 Holly Bourne is one of those authors whose books I can't help but find both painful and refreshing at the same time. Her newest title Pretending is no different. A witty and necessary analysis of the way many of us may perform the roles society has assigned to us Pretending is the kind of book that has you laughing to yourself for pages at a time; then builds up in intensity to the point of heartbreak. If you're looking for a slightly darker Oh My God, What a Complete Aisling, then this is the book for you.
If you're looking for less of a mirror and more of a window to look out of in these trying times, these mind-blowing fantasy stories will have you covered!
Intisar Khanani's Thorn is a haunting retelling of the Goose Girl fairy tale. It is an immersive story about identity, making difficult choices, and trying your best no matter what, set to the backdrop of ancient conflicts between mages and the fae. Much like Pretending, this book deals a lot with the roles assigned by society, rising against expectations and remaining true to yourself, albeit exploring them in very different ways. Zoraida Córdova's Incendiary is one of those books that draws you in from the very beginning, the kind of meticulously constructed fantasy story that makes you wonder just how someone could weave such an intricate web. The novel follows a memory-thief set on a quest of revenge and salvation in this Inquisitorial Spain-esque fantasy world. Love, loyalty, magic, and political intrigue, what else could you need? Córdova is a master of her craft and shows you this on multiple levels; I cannot recommend this book highly enough to all fantasy lovers out there!