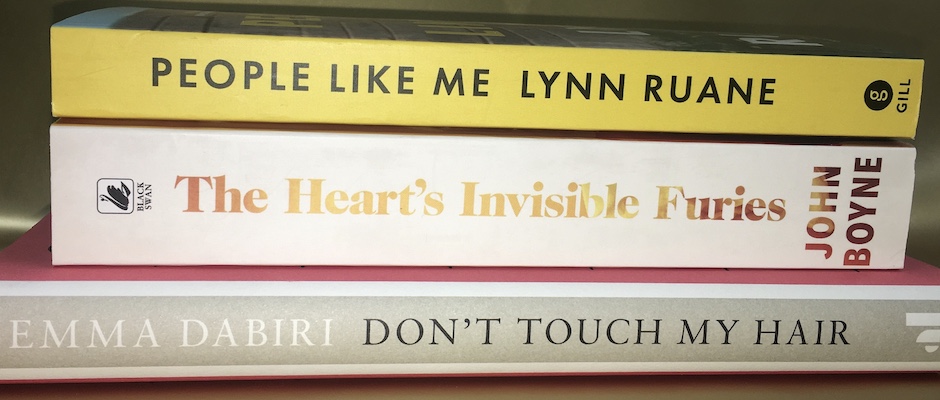 While I was writing my previous post on my favourite books of 2019, I accidentally expanded into an entirely separate article: the most important books for Irish people and Irish society that I read in 2019.
In no particular order…
The Heart's Invisible Furies by John Boyne
One of the best books I have read in years, I couldn't put it down. A touching and human story of a gay man growing up in Ireland, and how the faults in Irish society have hurt and damaged its people (but it's so much more than that). I finished it at eight o'clock in the morning, and it's a book that I think every Irish person should read. Wonderful.
Don't Touch My Hair by Emma Dabiri
I think that everyone who doesn't come from an African background should read this. I learnt so much about African history that has been erased by the West and colonisation. This book opens up your awareness of the erasure of people of colour in western media, the experience of being black in Ireland, and the profound impact of colourism today.
People Like Me by Lynn Ruane
This book was personally the most inspiring book I read last year. Ruane writes candidly about the deletion of the working class in Ireland. She opens your eyes to the hidden injustices, and prejudices experienced  by people because of their accent or where they live, and the impact on the psyche of the working class because of these unfair preconceptions. Ruane teaches self-belief, bravery, kindness, empathy and compassion. This book encourages me to be a better person.