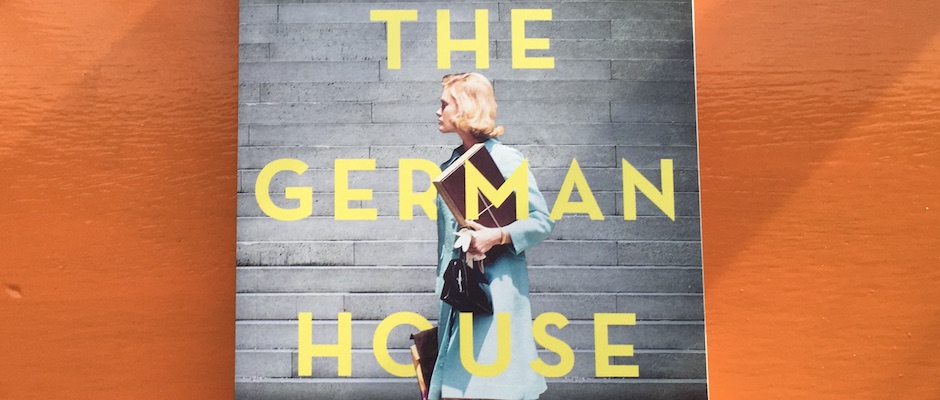 It's a wonderful gift to be able to put the past behind us and get on with our daily concerns. One minute we fear for our lives, the next we're out dancing and complaining about the weather, no matter whether you live in Derry or Dubai. Though I'd say they complain a lot less in Dubai!
Peace solves problems that war and hatred create.
―Anthony T. Hincks
The German House by Annette Hess (translated by Elisabeth Lauffer) is my latest good read. I can already hear some of you lamenting with the refrain, "not another book about the war!" But there are many stories about aspects of the war that have yet to be told, each one a revelation unto itself, all reminding us that we should never forget about the war lest we walk blindfolded into another.
It's twenty years since the end of the Second World War and Germany is at peace with itself. Towns and cities are being rebuilt and businesses are picking up. Eva Bruhns has just been hired as a translator for a court case that promises to have consequences far beyond what she could have imagined. Her parents aren't happy, her fiancé isn't happy, and Eva certainly isn't happy either. But Eva is compelled to listen to the testimonies of men and woman who suffered appallingly at the hands of guards and soldiers, their memories crystal clear. But the memories of the accused are blurred by the mists of time: it wasn't me, I wasn't there, and I don't remember anything.
How could they have been so cruel? How could ordinary people have allowed it to happen? And how can Eva forgive those around her who have conveniently forgotten all about the war?