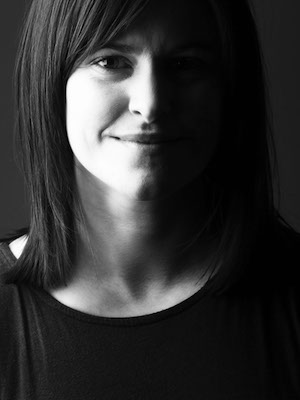 When Helen Carr of O'Brien Press approached me to write a book in a new children's series called Great Irish Sports Stars, I was incredibly excited. It was to be a series for the 8–12 age bracket about Irish sporting legends, beginning with two Gaelic footballers: Cora Staunton and Colm 'Gooch' Cooper. The idea was so good I wondered why it had never been done before. If the series had been around when I was a kid, I would have read them all cover to cover.
I was to write about Cora, while Donny Mahoney would take on the Gooch. In her editorial brief, Helen mentioned that though the book would take in Cora's entire career, ideally there would be several chapters focusing on Cora's childhood and teenage years — a part of her development as a footballer that the book's readership could identify with. This presented me with an interesting challenge. While Cora's autobiography Game Changer, written with Mary White, was an incredible resource for me in the writing of the book, its focus was more on her adult career. Where would I find the material to flesh out the story of Cora's formation as a young player?
In short — I drew on my own experience. I'm not a footballer, but I've played camogie since I was a kid, and am a similar age to Cora. I thought back to formative experiences I had as a young player. Playing with the local boys' team and having to fight your corner. Idolising male players and wondering why women didn't get the same attention. Juggling schedules with the school team, the club team, the county team. The influential coaches that recognised your potential, but also helped you work on your weaknesses. Feeling shy while sitting in dressing-rooms with older players you admired. The highs of winning and the crushing disappointment of losing. Learning how to dust yourself down and go again.
All of these experiences, I realised, were universal for female GAA players growing up. Many things have improved since the nineties: the women's codes are far more visible now, and young girls have several female role models to look up to: Tipp's Orla O'Dwyer and Mary Ryan; Cork's Emer Scally and Gemma O'Connor; Kilkenny's Anne Dalton and Denise Gaule; Galway's Niamh Kilkenny and Tracey Leonard; Dublin's Carla Rowe and Sinead Goldrick; Mayo's Sara Rowe and Rachel Kearns. Before all these brilliant players, however, there was Cora Staunton, the first genuine female GAA superstar. It was wonderful to get the chance to tell her story.
Eimear Ryan is from County Tipperary and lives in Cork. She writes about sport for the Irish Examiner and is an editor for the literary journal Banshee. Her writing has appeared in Winter Papers, Granta, the Dublin Review, the Stinging Fly, Town & Country (Faber) and The Long Gaze Back (New Island). Eimear plays camogie for St Finbarr's in Cork. Cora Staunton is her first book for young readers.