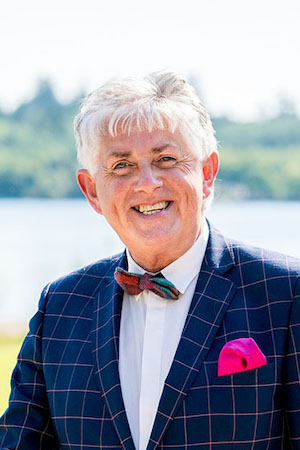 … and to be entirely appropriate, Manners Maketh the Woman too!
No, I am not being supercilious or patronising, but I do bemoan the death of basic manners. In everyday life we see all nods to basic gracious living disappear. This is not about class, nor status, nor social standing. It is about equipping our children, in particular, for challenging educational and career opportunities in their lives. Teaching by example that manners matter is perhaps the very best way. How we interact in all situations with people, the way we dress appropriately when called for, the way we talk and eat and drink, how we pitch up for an interview, are all things that we are judged upon.
More importantly if all aspects of our lives are practiced with grace and guidelines we will stand out … and it is good to be singled out because we know how to conduct ourselves in all situations in a proper way. I learned from my parents and some great mentors down the years in my work and social life. A strong foundation in etiquette and proper manners has taken me around the world.
I often ask, 'When did it become acceptable to no longer use the words "please" and "thank you"?' Why is it such a chore to send a little note of thanks for gifts or favours received? Why is it acceptable to push ahead to enter a doorway first? Many simple, gracious things that are no longer practices, and to our own detriment as a society, I believe.
I have met princes and paupers, dined with royals, cardinals and community, and enjoyed the freedom of knowing whatever the situation, I can pass myself off with grace. I wanted, therefore, to write a book … neither preachy nor bossy, but rather a guide for doing things better as we navigate life. I hope people will use the book as an indispensable guide to the many dilemmas life throws in our path in terms of knowing and showing a better way of doing things. The advice in my book will help in guiding us all toward a more elegant way of life. … And please don't even mention the milk carton on the table!
My book can lie happily on the coffee table and when an event has to be organised, a wedding point of etiquette checked, or an argument settled, it will be there as a sort of reference bible for all matters manners!
Noel Cunningham is a well-known hotelier, and radio and TV personality. Born in Donegal, Noel was taught from a young age, both at home and at school, that 'manners will bring you around the world'. Within the hospitality world proper etiquette in treating guests and fellow workers was part of Noel's training. Noel has met royalty, film stars, world leaders, and people from all walks of life. He has always held that good manners are not the preserve of the high born, and that we can learn from people in the oddest of places about what matters in life. Reacting in an appropriate and well-mannered way to every situation is the essence of a respectful society. The practice of good manners leads to a nicer way of living in all our interactions – social, family, career and relationships. Good manners act as a springboard to success in all areas of life.