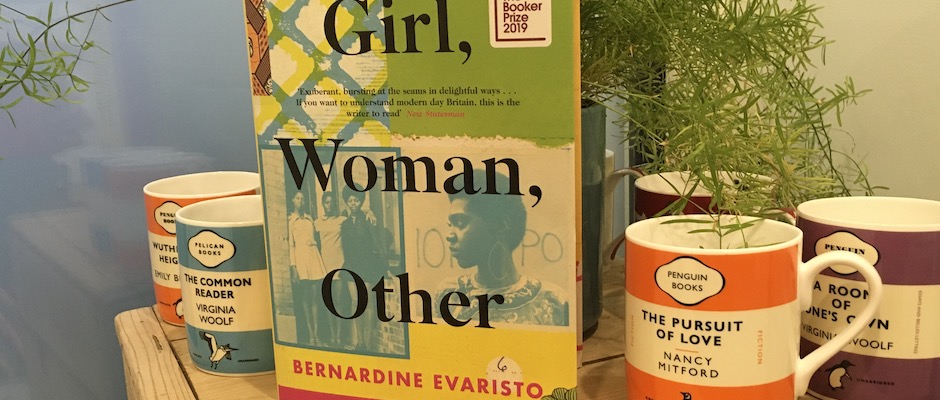 Amid a certain amount of consternation, Bernardine Evaristo shared this year's Booker Prize with Margaret Atwood. It's the third time in its history that two authors have shared this most prestigious award so the decision must, once again, have been fairly split down the middle. Margaret Atwood is almost venerated in her position as author of The Handmaid's Tale though she won the Booker Prize in 2000 for The Blind Assassin. But who on earth is Bernardine Evaristo, and how did she manage to come out of nowhere to share the limelight? Perhaps she was there all the time but no one thought to mention her name.
We read to better understand ourselves. Perhaps we should read to better understand others.
Bernardine Evaristo is Professor of Creative Writing at Brunel University London and Vice Chair of the Royal Society of Literature. She is a prolific writer of fiction, poetry, and plays, and is an advocate for the inclusion of writers and artists of colour. In fact, Evaristo is a powerhouse who demonstrates a creative and exhilarating use of the English language that makes reading her work as thrilling as rollerblading down a busy main street without knee pads!
Girl, Woman, Other is about twelve very different women of colour living and working in Britain, women whose backgrounds often preclude them from enjoying the advantages of a first class education, or a life free from harassment and prejudice. But each character is explored through experiences that reveal the same energy and desires felt by women the world over. And rather than telling me how 'other' these women are, their stories could easily be mine, or those of my friends who were born far from that silver spoon.
The signs outside boarding houses in the UK that served to exclude and alienate remain in living memory, signs that read: NO IRISH, NO BLACKS, NO DOGS. I'd like to think that we've moved on, become better versions of ourselves. But looking around at how we continue to shut ourselves off to protect what's ours, it's sometimes hard to believe that we have progressed as civilized human beings at all. Read this book because it's witty and engaging while cutting right to the heart of what it is to be the mothers, daughters, lovers and female friends without whom we might not survive. This is a deservedly prize-winning novel that will stand the test of time.