Sometime in the late 1990s, I read Herman Hesse's 1927 novel Steppenwolf and was awed by a passage that prophesied the great destruction coming to Europe. Harry Haller, that book's antihero, observed with a cold eye the public unrest in Germany, the fragmentation of its politics, the racism and xenophobia that was parading openly on the streets. In youthful fancy, I wondered about the thrill of being alive during such times. The 1990s, after all, seemed hopelessly dull, and political unrest an impossibility. We were living in a time when "history" had come to an end, according to the political theorist Francis Fukuyama.
But how the world turns. In December 2018, when I sat down to write Prophet Song, it was clear we were living in dangerous times. I saw a world that Harry Haller would recognise. I thought about Brexit, Trump, and the forces gathering on the horizon: The Freedom Party in Austria. The National Front in France. The People's Party in Denmark. Golden Dawn in Greece. Jobbik in Hungary. Law and Justice in Poland. Party for Freedom in the Netherlands. A tectonic shift was occurring in western democracies. I thought, too, about the implosion of Syria and the west's largely indifferent response to its refugee crisis. The citizen's regret is the novelist's calling. I wanted to understand where all this might lead.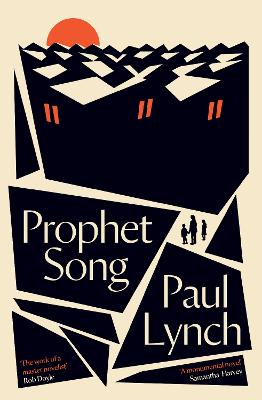 I began to wonder what Ireland would look like with a populist government. I wondered, too, what it would be like to live in a democracy drifting towards tyranny. I asked myself, how much power can an individual wield when caught within such an enormity of forces? Prophet Song took shape as a dystopian novel set in our own time. I did not set out to write a political novel but to tell a story fundamentally about grief.
Eilish Stack, the novel's heroine, is a scientist and mother-of-four whose husband, a trade unionist, "disappears" after being arrested by Ireland's newly formed secret police. Ireland is in the grip of a tyrannical government and the forces of unrest begin to unravel its society. What follows is the nightmare logic of a country's implosion, as Eilish is forced to make one impossible choice after another in an attempt to keep her family together.
As a writer I am obsessed with what the ancient Greeks called até — how as human beings we act with certainty but reap a bitter crop of the unforeseen. Prophet Song examines what it is like to be alive during a time of crisis, when truth and circumstance can no longer be perceived. It explores the nature of force, and the problems of choice and free will. It poses questions to the problem of human dignity. It is a novel, too, that echoes the ancient and unanswerable problem of grief, yet seeks a new and more intense way for fiction to engage the modern reader. It is a book that ends with a question that only the reader can answer.
You can now pre-order Prophet Song by Paul Lynch.