For more than three decades I've been obsessed with Anne Lister, the gender-nonconforming Yorkshire landowner and entrepreneur who kept an extraordinarily interesting four-million-word diary with the private bits veiled in a code of her own invention. You may have seen Gentleman Jack, Sally Wainwright's gripping BBC/HBO drama series about Lister in her 40s. But I'd be surprised if you know the name of the first of Lister's dozen lovers, Eliza Raine.
Eliza Raine, an illegitimate Indian heiress shipped off to England at six, is an extraordinarily interesting figure long neglected by historians, with a unique vantage point on Regency society. She's turned out to be the point-of-view character of my new novel, Learned by Heart. When Eliza and Anne Lister, both outsiders, both 14, met at the Manor School in York in 1805, it changed them both forever.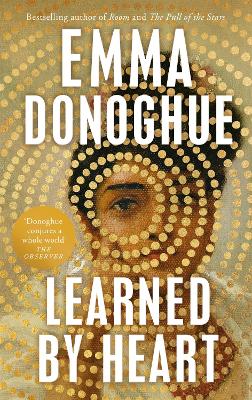 For lack of any reliable biography of Eliza's dramatic and tragic life, during the pandemic I immersed myself in the primary sources and reached out to the other scholars trying to bring the lives of Lister's circle into the light. I couldn't have written Learned by Heart without a team of generous volunteers who transcribed Eliza and Anne's unpublished letters to each other for me.
This is a novel about nostalgia and obsession – the hot grip of the past, which can't be shaken off. I've kept going back to Eliza's brief list of which girls slept in each room at the Manor School. 'Slope,' she wrote, her nickname for the attic with a sloped ceiling, the only one shared by just two of the pupils:
Miss Lister – Weighton – Yorkshire.
E Raine – India Past.
I decided to begin at that moment, when a lonely orphan from Madras and a troublesome, tomboy prodigy from Market Weighton found themselves sharing a little room, and it upended both their lives. I've tried to pour into this novel everything I remember about being fourteen, and everything I know about love. I hope Eliza and Anne's long-lost story touches you as it has me.
You can now pre-order Learned by Heart by Emma Donoghue.