In 2014 I started sharing recipes online along with tips and tricks to get fussy eaters to eat a little better. My children are now 11 and 9 and although their eating habits have improved over time, they are still not always the most adventurous of eaters and would gladly have the same few dinners every week. I'm still working on developing their taste buds and introducing them to new flavours all the time, balancing this with my own meals to ensure that I'm not making separate food for everyone.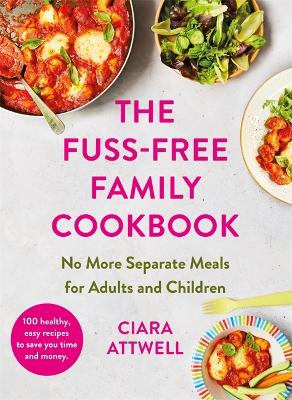 My own eating habits have also evolved in the past couple of years. I've spent years working to help parents feed their children good home cooked healthy food but behind the scenes I wasn't doing that for myself. By the summer of 2020, just as we started to come out of the first lockdown, I felt completely burnt out. I was mentally and physically exhausted like every other parent balancing homeschooling and working.
I set about making some realistic changes to my lifestyle; moving more, sleeping better and most noticeably the food that I was eating. There was no particular "diet" that I followed, concentrating instead on cooking healthy but hearty recipes. I became more mindful of the calories in food but have never fully tracked my calories and nor set myself a daily limit. I wanted this to be a long term lifestyle change rather than a quick fix solution. Over the next 18 months I lost 60lbs, eating the most delicious food and not depriving myself of treats or snacks. As I started to share of this journey online I received hundreds of messages from other parents and carers in the same position. They were putting so much time and energy into their children's health and eating habits but not looking after themselves in the same way. With this book I want to bridge that gap; creating recipes that are healthy and nutritious for us adults but suitable for the whole family too
The Fuss Free Family Cookbook is now available online and in our shops.