My new book, Wild and Wonderful, is, in a way, a prequel to Our Wild World, which was published last year, and which explained how our natural world works. Wild and Wonderful is an account of my experiences finding out how the world of nature works in different parts of the world. No wildlife programme ever equals experiencing the real thing for yourself. I am familiar with the biodiversity of Irish woodlands, but in this book, I recount how it felt to walk among the giant redwoods of California – both the tallest trees in the world on the Pacific coast, and the biggest trees of all, in Yosemite Park on the Rockies. The forests of New Zealand – primeval forests in the south of the South Island – where all of the species of trees were hitherto completely unknown to me, were superb, as were the tropical rainforests of Costa Rica.
This is not a travel book in the usual sense. What I am doing here is sharing my reaction to the natural environment elsewhere. When I visited Africa – Rwanda, Ethiopia, Eritrea, and Tanzania – the impact that us humans are having on the natural environment was plain to see. Climate change is happening, and it is affecting the lives of those who live there and this realisation has never left me.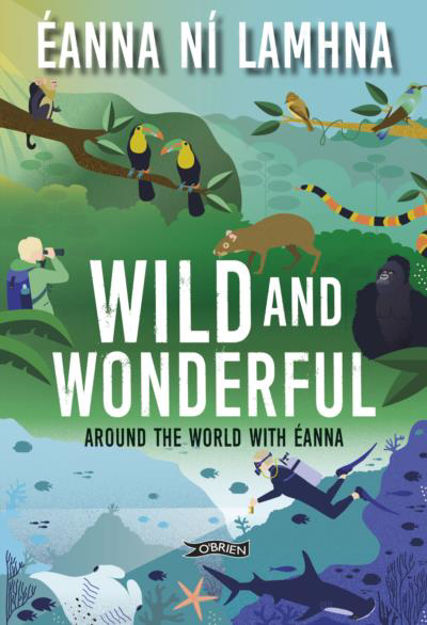 I recount in Wild and Wonderful how I went to the only place on earth (apart from Antarctica) where there really are no rats at all, and I tell the story of how this state of affairs is maintained. Visiting Iceland and Norway in winter allowed me to visit the cold northern part of the world while it was still frozen. Under the sea is another wonderful place which, being a scuba diver, I was lucky enough to be able to explore. And it is wild and wonderful down there too.
You don't have to go abroad to experience our interesting environment – I spent a whole year living in Kilrush in Co. Clare and how I got on there gets a whole chapter in the book! People are part of the natural environment too, and I am endlessly fascinated by how other people live. So, you have my unvarnished opinion of Americans, both at home and abroad, as well as my opinion of Irish people's attitude to our natural world. Readers get to see the world through my eyes – and should come away imbued with some of the passion that I have for our wild and wonderful world.
Find the book in your local Dubray store or online.