When Jane Austen wrote Emma, she described her eponymous character as 'a heroine whom no one but myself will much like'. Booktok sensation Taylor Jenkins Reid is known for her female characters, often ruthless female protagonists and has a history of writing raw, honest and unapologetic personalities that are often labelled as "unlikeable". I think it would be fair to say that Carrie Soto is, without a doubt, her Emma even within this pantheon of "difficult" women.
Those who paid attention may have caught a glimpse of Carrie in TJR's previous novel, Malibu Rising, and will agree that we don't get the most flattering introduction to our new female character. I've never been one to be put off by the promise of an "unlikeable" protagonist, but I also haven't been one to ever have any sort of interest in sports fiction, so I knew going into this that it could go either way. I'd like to say I thus went in with no expectations, but I will admit I still expected to be blown away purely based on my previous experience with almost all of Reid's work, particularly the recent booktok phenomenon The Seven Husbands of Evelyn Hugo. Rest assured, for I was right.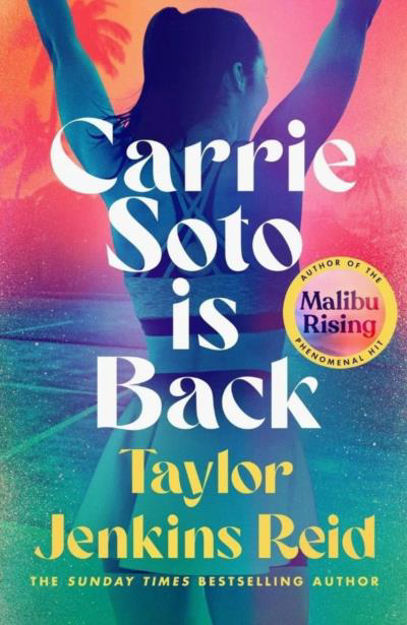 About the novel
I make no promises that either myself or someone else might become a tennis connoisseur upon reading this book, but I could feel Carrie's expertise and passion for the game come alive through the page. There is so little that Carrie has in her life outside of tennis, so much so that no label fits her quite like that of champion, so retirement doesn't quite suit her. She has her adoring father/coach (for a time), and she has her success (for a time) and a long trail of lovers (always for a short time), but nothing completes her the way the thrill of the game had. Returning to the court and the possibility of extending her streak of success is what may fill the void in Carrie's life, or it may destroy the reputation she so carefully built.
Dubray recommendation
Thus we see our protagonist pick up her racket once more, ready to risk it all and defy expectations. I can't tell you whether Carrie finds success once more, nor can I tell you whether no one will much like her, but I promise you that you will love her, and you will hate her, and you will always, somehow, find yourself rooting for her. Reid offers you a complicated female character made of sharp edges, and you will witness her always switch between sharpening some of them and softening others. Available in stores and online.