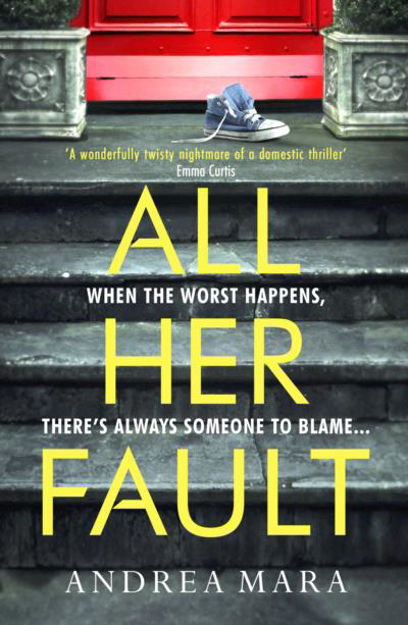 I wrote the first draft of All Her Fault at a corner of my dad's dining room table – writing furiously to get the words down while my kids were at school each morning. We were living with my dad while house-hunting and I knew that once we found a house, there wouldn't be a whole lot of time for writing. So each morning I wrote, and each evening I plotted the next chapters – anything to avoid facing a blank page at 9 am.
The first chapter was easy because the story was inspired by a real-life event: When my middle child was five, I arrived to collect her from a playdate, but nobody answered the door. A little unnerved, I rang the bell a few more times, before peering through the glass panel beside the front door and realising the house looked unoccupied. When a neighbour told me nobody lived there, sheer panic set in.
Was this some kind of elaborate kidnap plan? Where was my daughter?
Then the neighbour told me the family had moved house – they were living three streets over, and I was using an old class-address-list to pick up from the playdate.
Happily for us, the drama ended quickly, and the events that unfold in the rest of All Her Fault are fictional. Marissa, the main character, does not find her child at the end of the first chapter and in her case, a stranger answers the door – someone who has never heard of her son and knows nothing about the playdate.
I loved writing a Dublin-set domestic suspense story – it's set in a (fictional) wealthy suburb with big houses and even bigger secrets, and lots of (extremely fictional) school-gate jibes.
Andrea Mara is an Irish Times Top Ten bestselling author, and has been shortlisted for a number of awards, including Irish Crime Novel of the Year at the An Post Book Awards. She lives in Dublin, Ireland, with her husband and three young children, and also runs multi-award-winning parent and lifestyle blog, OfficeMum.ie.  All Her Fault is her first thriller to be published in the UK and internationally.