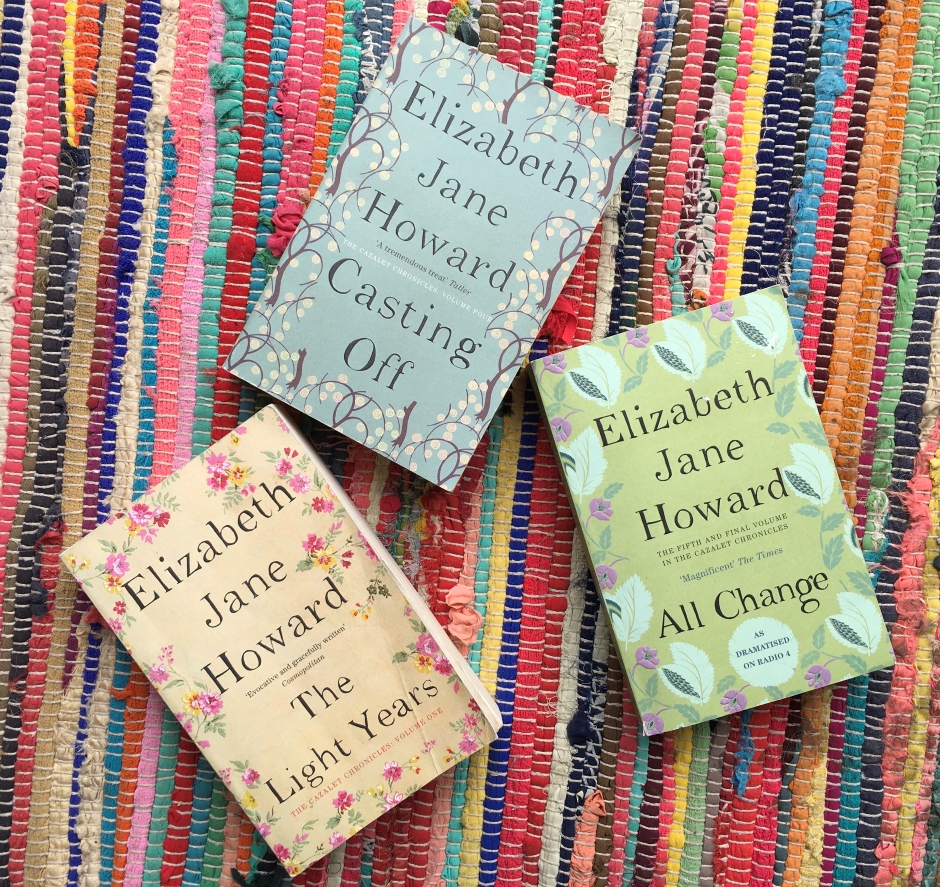 Of course there are plenty of books I have never read, but the ones staring down from my bookshelves really bug me. At some stage I paid good money for a novel, a biography, or a work of non-fiction that came highly recommended that I just haven't got around to reading yet, and if not now, then when!
An unread book holds the promise of a journey not yet taken.
It is at times like this that our unread books come into their own. They have sat patiently on our shelves for months, even years, without so much as a glance in their direction but the moment has come and that moment is now… apart from James Joyce's Ulysses, and Tolstoy's War & Peace, both of which may just have to wait a little bit longer.  
The Cazalet Chronicles by Elizabeth Jane Howard have intrigued me for some time. There are five books in this series:  The Light Years,  Marking Time,  Confusion, Casting Off, and All Change, of which I only have three so I can't start just yet, but I am so looking forward to getting stuck in. The Light Years opens in 1937 with the Cazalet family gathered together in the Home Place that lies in the heart of Sussex. We follow three generations of this middle class family and their servants all the way to the '50s, when the next generations arrive to take their place.
Elizabeth Jane Howard (1923-2014) wrote fifteen novels, all very well received, having started her working life as an actress before embarking on a writing career in 1947. She married three times; her third husband was Sir Kingsley Amis, and her step-son Martin Amis credits her with encouraging him to become a serious writer.
When I look at all my unread books, the words of William Butler Yeats come to mind:
When you are old and gray and full of sleep, and nodding by the fire, take down this book and slowly read, and dream of the soft look your eyes had once, and of their shadows deep.