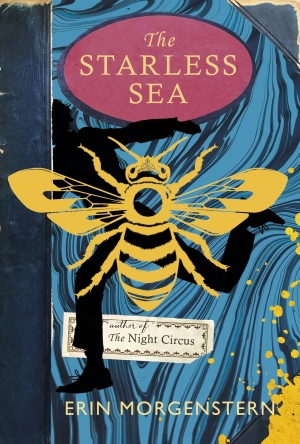 Imagery and a sense of place are extremely important and add to the full enjoyment of a good novel. These contribute to the proper immersion of the reader within the story. The magic of The Starless Sea is found within its descriptive language of imagery. Erin Morgenstern has crafted a fantastical adventure spanning across different worlds and time itself. From a university library to New York City, a secret lair hidden in plain sight to an underground hive of doors leads the characters to these different stories. The imagery and transforming landscapes pull the main characters Zachery and the reader further into this mysterious world. 
Conjuring clear images, the reader can feel as if they are there, present with the characters. Textures, furniture, artwork, characters and creatures are all tangible in this tale. One of my favourite parts was when I could almost feel the fur of the celestial hare against my hand. I was left longing to be present in the twisting hallways of the Harbour. An author's fantastic ability to describe with such vivid detail allows the reader to paint a clear image of the story and adds to the magic of reading.
Just as the doorways in the novel allow the characters to step through into different places, times and stories, books are portals to the feeling of escapism. Being submerged so fully in a book and picturing the events unfolding as if you were there is a gift bestowed upon us by talented writers. The Starless Sea provides a web of settings and places that the reader can enter and enjoy, feeling for themselves the magic that whispers within the Harbour's walls.