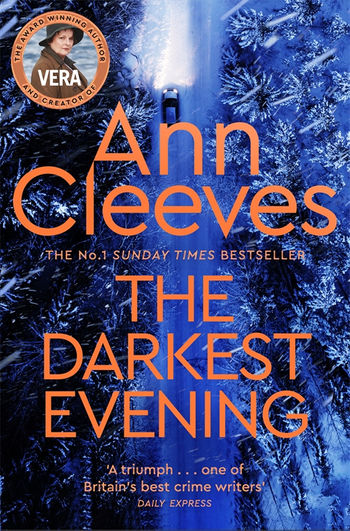 When I was eight years old, I learned the word 'wanderlust' and though I'd never travelled very far from home, I knew it applied to me. Even then, I wasn't attracted by dramatic landscapes or magnificent buildings, but by a curiosity about the lives of ordinary people in other places. Over the years, that curiosity developed into extreme nosiness. It's why I love translated crime novels. Another culture's popular fiction gives us a sense of its preoccupations. Reading it is like walking down a street when the lights have been switched on but the curtains haven't yet been drawn. We glimpse the domestic scenes inside each house, have a sense of the relationships, the family rituals, the food and drink.
There's nothing honourable about this trait. I eavesdrop in restaurants, listen to conversations in trains, and my first choice of career – I trained as a social worker – was more about a fascination to meet families very different from my own than a desire to change the world.
Place is about people, community, class. Of course, it informs character
I say I always start my books with place, and that's true. But setting is far more than a pretty backdrop to the action. The Shetland books don't just reflect the bleak beauty of the islands, but the way Shetlanders have survived in this isolated archipelago. Place is about people, community, class. Of course, it informs character; Matthew Venn, my new series character who is introduced in The Long Call, could only have come from the North Devon of my childhood. But some stories grow from the history and dynamics of a community, so setting influences plot too.
I keep writing about Vera Stanhope because in Tyneside and Northumberland, there's such a huge variety of backgrounds from which I can choose. There are the former pit villages, the post-industrial landscape along the Tyne, huge stretches of upland and long empty beaches. The Darkest Evening is set in rural Northumberland, which in some places is almost feudal. This country house mystery allows me to explore the tensions between the people who own the land and the people who work it. It harks back to a Golden Age of crime fiction, but my interest in the crumbling big house is very much in the country residents of the present.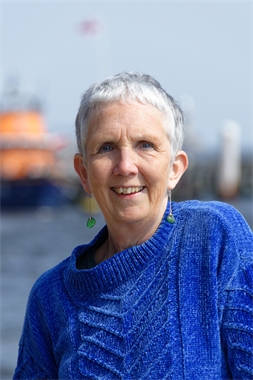 Ann Cleeves is the author of over thirty critically acclaimed novels, and in 2017 was awarded the highest accolade in crime writing, the CWA Diamond Dagger. She is the creator of popular detectives Vera Stanhope and Jimmy Perez, who can now be found on television in ITV's Vera and BBC One's Shetland. The TV series and the books they are based on have become international sensations, capturing the minds of millions worldwide. The Heron's Cry is book two in her Two Rivers series featuring Devonian Matthew Venn. The first book in the series, The Long Call was published to critical acclaim. It is currently being adapted for television.

Ann worked as a probation officer, bird observatory cook and auxiliary coastguard before she started writing. She is a member of 'Murder Squad', working with other British northern writers to promote crime fiction. She lives in North Tyneside near where the Vera books are set.