Scout's Best Day Ever began life as an idea for a simple rhyming book about dogs for very young children. Over time it morphed into another story about a little girl called Daisy who loved dogs, but which dog was her favourite?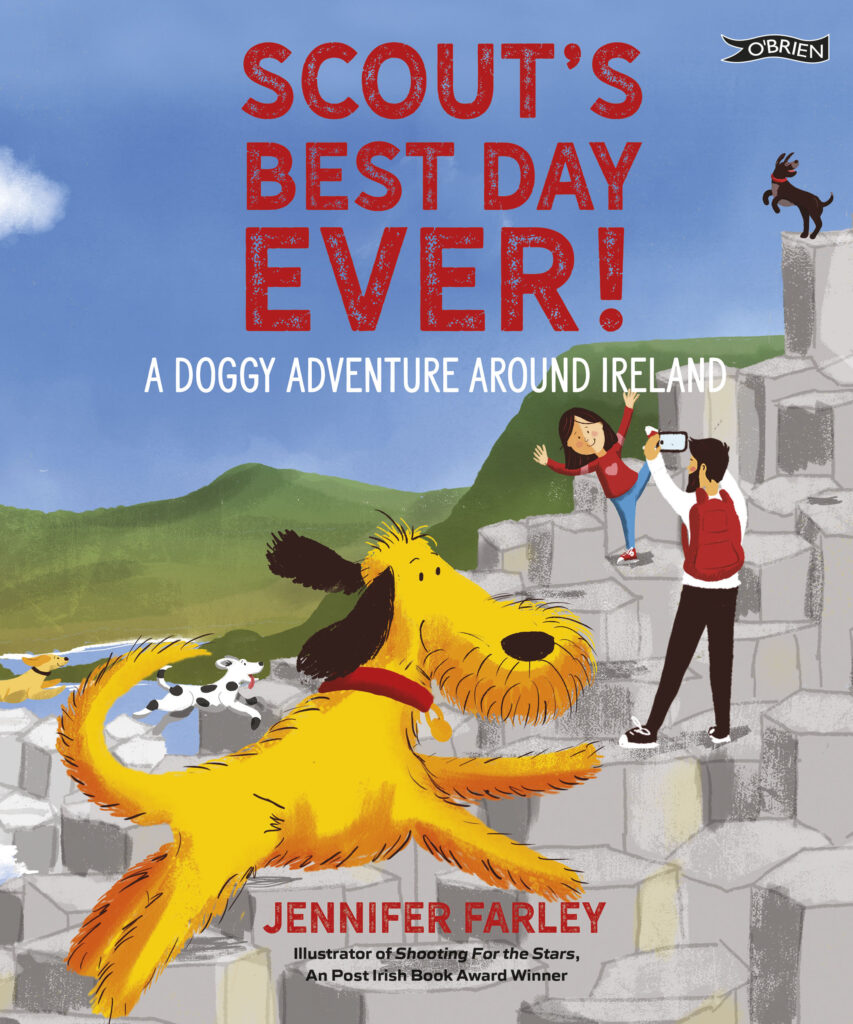 The idea continued until it became the book it is today, which is an amalgamation of the first two ideas, but instead of seeing things through Daisy's eyes, we see them through Scout's (the dog) eyes.
As Scout goes on holidays, he sends a postcard from each destination to his best friend Cat, who has stayed at home with gran. Cat is, of course, aloof and uninterested.
My husband and myself have two dogs and we frequently imagine what they might say to each other when they're in bed at night, and how they might reflect on their day. There is a joke about a dog looking at the calendar and every day for them is marked down as the best day ever. That's where part of the inspiration for the postcards came from.
And so, as Scout, Daisy and Dad travel around to some well-known and some lesser-known spots in Ireland, we follow our hero Scout. Scout misses Cat terribly but sends him a daily update by postcard.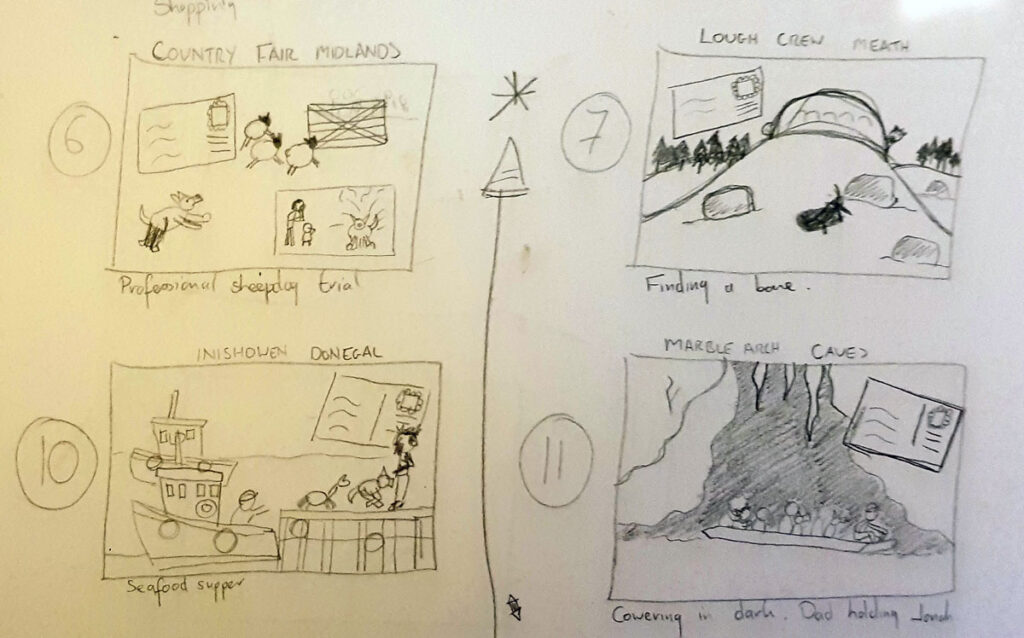 The process for creating a picture book begins with thumbnails. This gives a sense of how things will play out over the 32 pages of a picture book. My thumbnails are very rough, but it plants the seed and gets ideas out of my head and onto a piece of paper. From there, I rewrite text and create black and white sketches. Then more refinement and maybe even a complete change of direction! Finally, then, to the colour drawings. I start my work in pencil and finish everything digitally.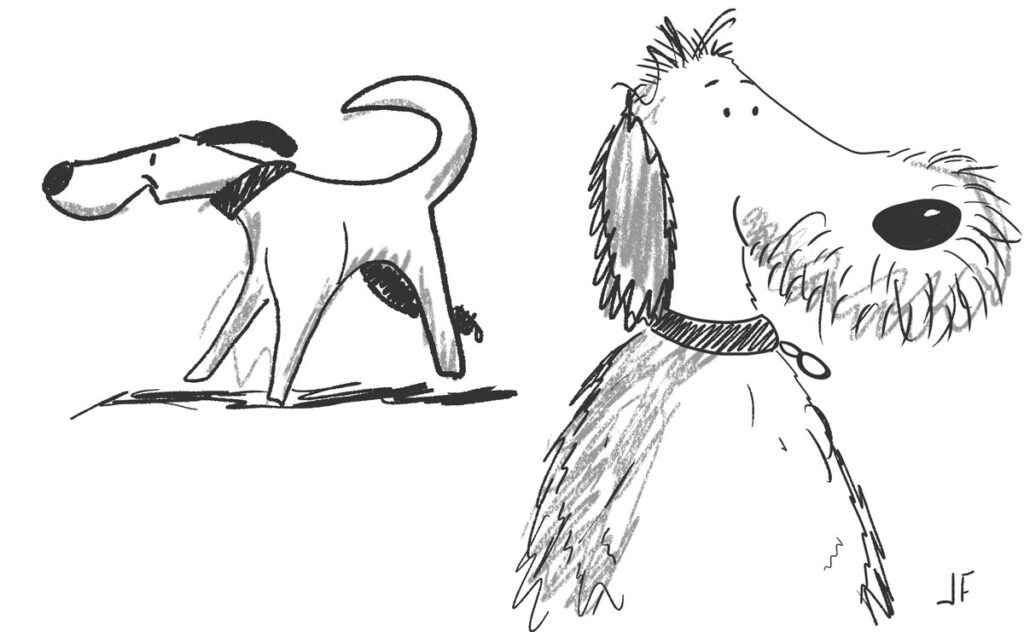 I originally drew Scout with short hair, but I really love scruffy looking dogs with longer hair, so he eventually grew his hair out a bit. Cat started a bright yellow colour in my sketchbook but turned orange during the process. Scout even had a different name to begin with. I won't say what it is, but it does appear SOMEWHERE in the book.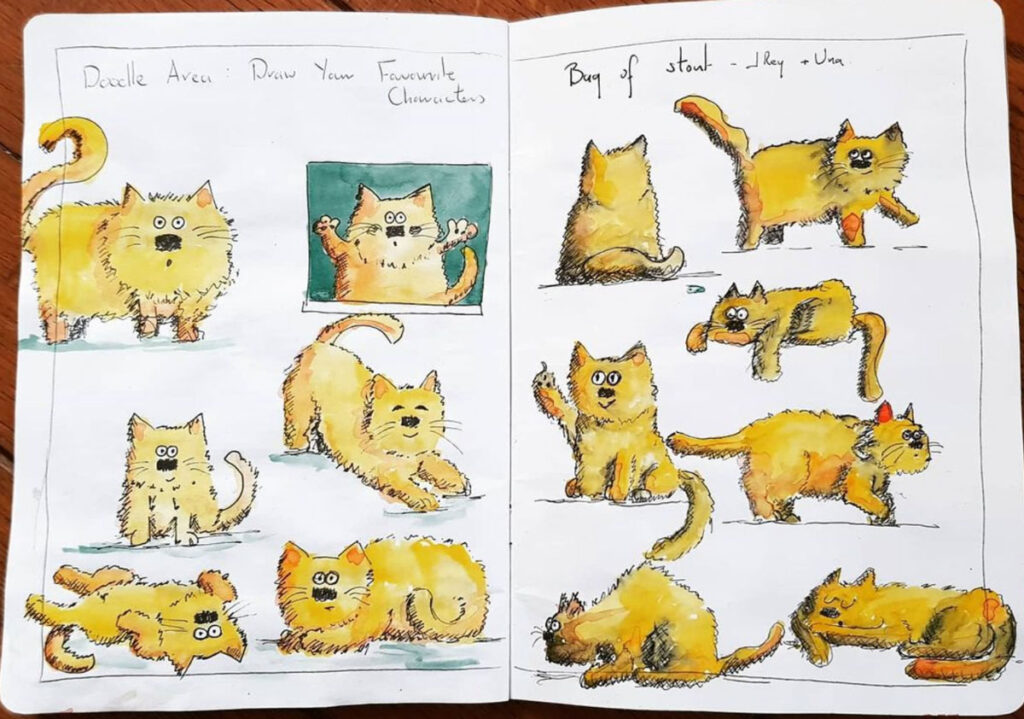 I hope to have captured some of the charm and goofiness of our four-legged pals, and that children and grown-ups will enjoy his adventures.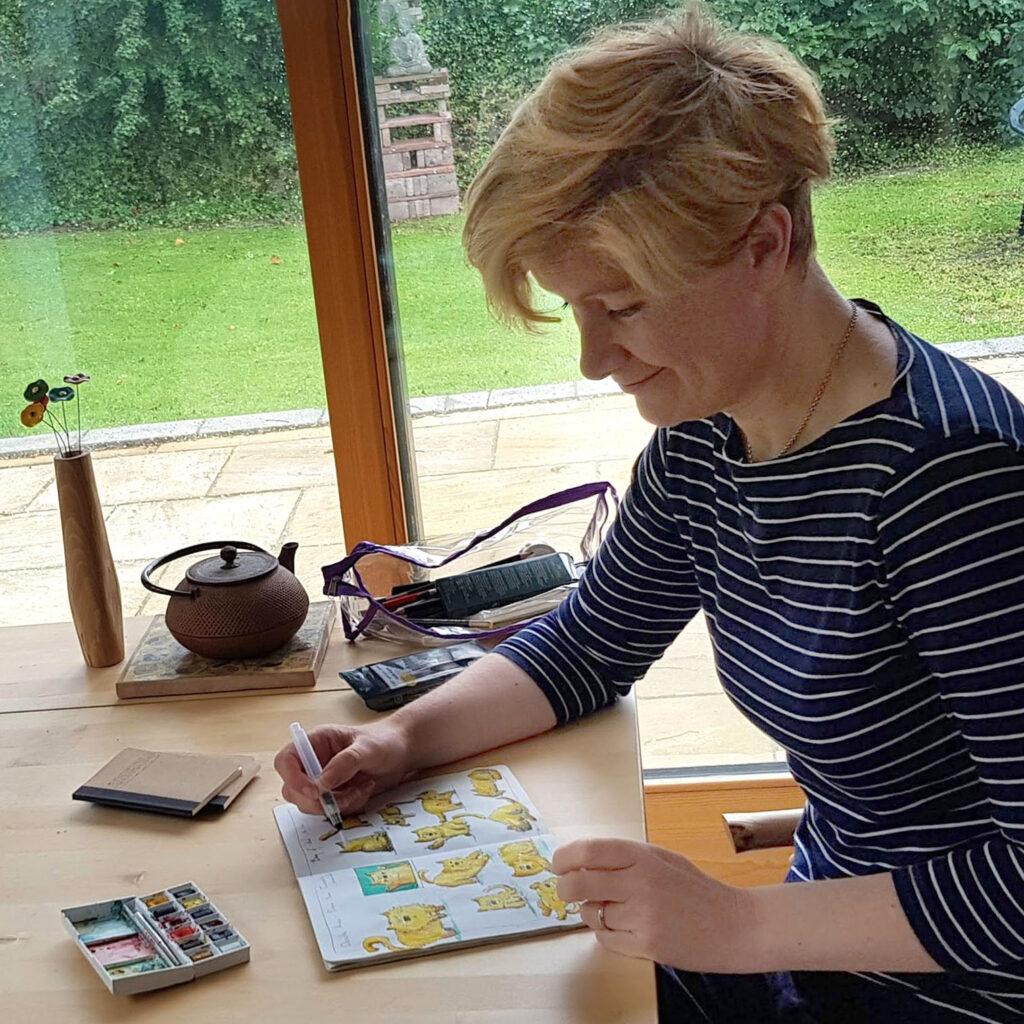 Scout's Best Day Ever by Jennifer Farley is published on 22nd February 2021 by The O'Brien Press