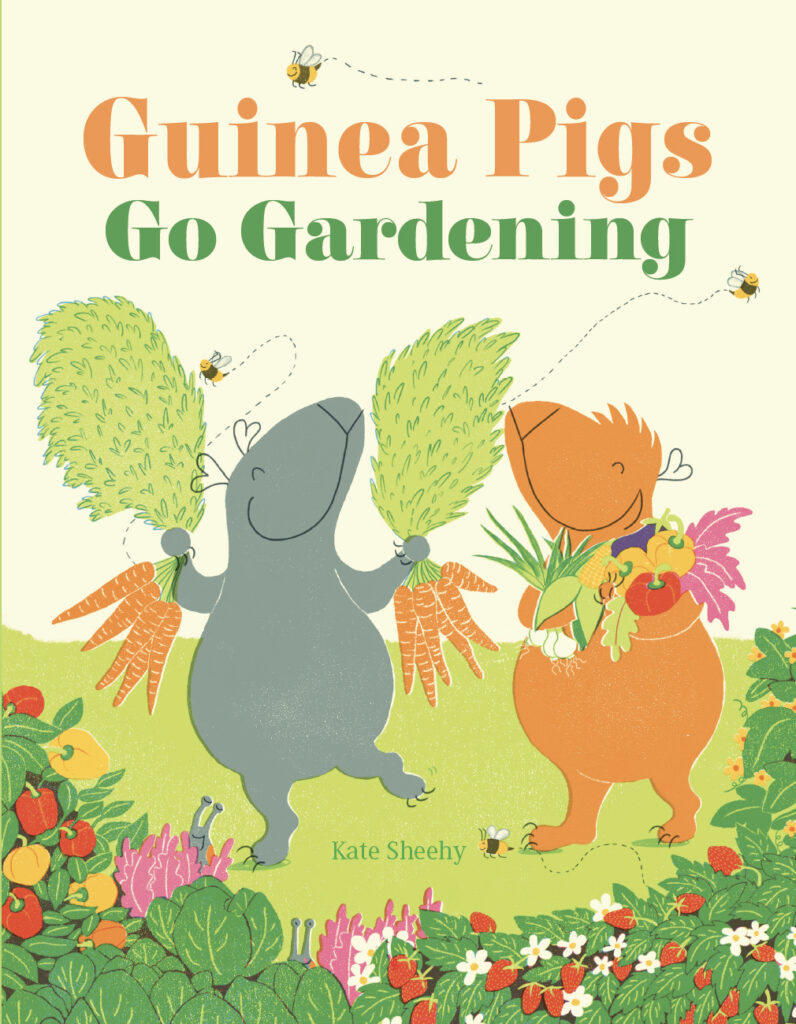 Gardening has been a big part of my life for as long as I can remember. My dad is very passionate
about gardening and growing his own food. I learned everything I know about gardening from him.
When we were younger, me and my two sisters spent a lot of time in the garden with our dad.
One of my earliest memories is of our dad driving the three of us around the garden in an empty
wheelbarrow, it was great fun! We also used to help him with jobs like weeding, planting seeds and
watering the garden.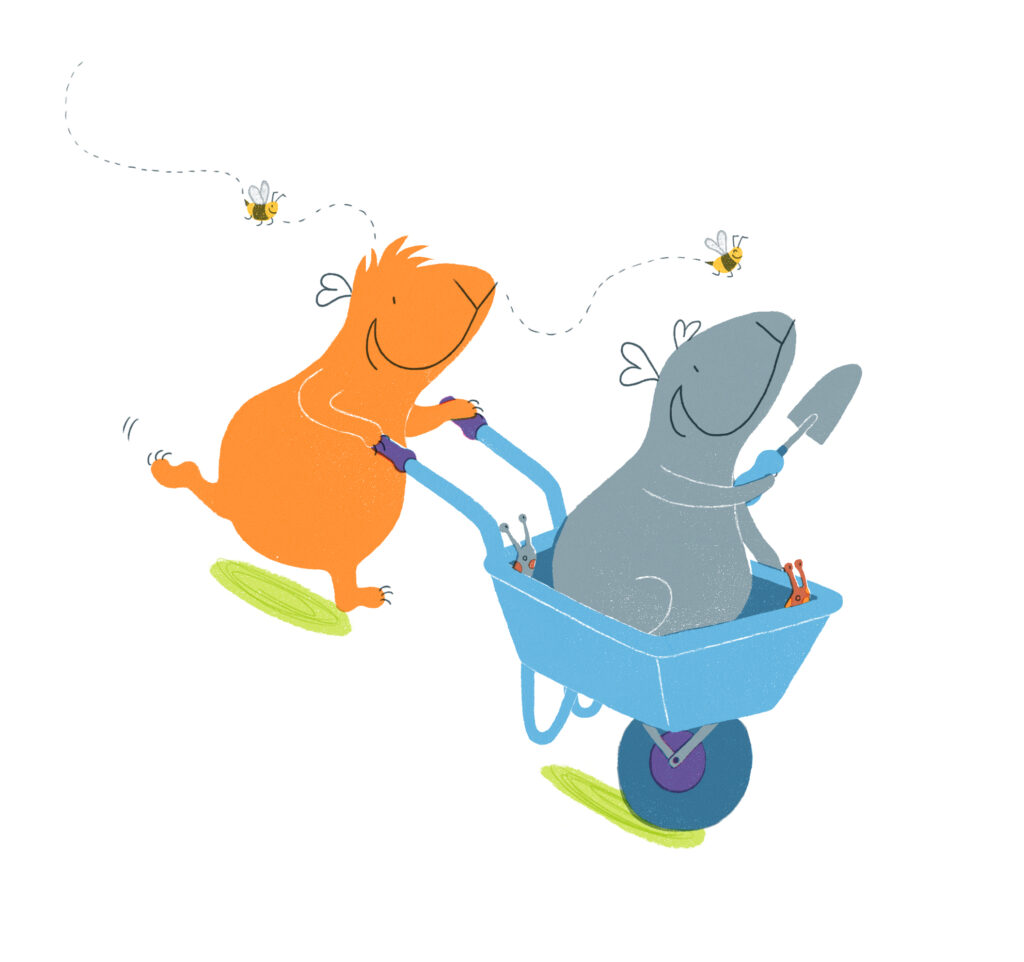 As a family we always kept pets. Recently we had two guinea pigs. The guinea pigs loved to run
around the garden and they were always treated to fresh homegrown lettuce leaves and carrots.
The guinea pigs had bags of personality and naturally became the characters for my first book.
The guinea pigs needed a story and I thought that they would make great little gardeners!
I wanted to create a picture book that taught children the basics of growing fruit and vegetables in
a fun and engaging way. Bob and Ginger are two guinea pigs who love to garden. In Guinea Pigs
Go Gardening children can follow Bob and Ginger's gardening adventures and learn with them
how to grow delicious fruit and vegetables.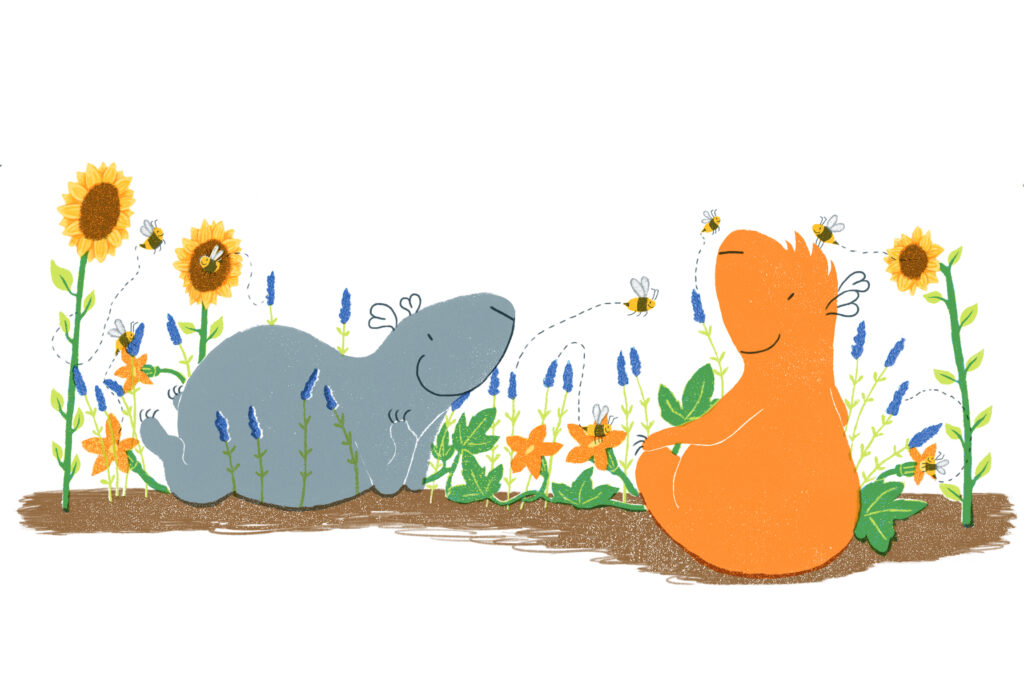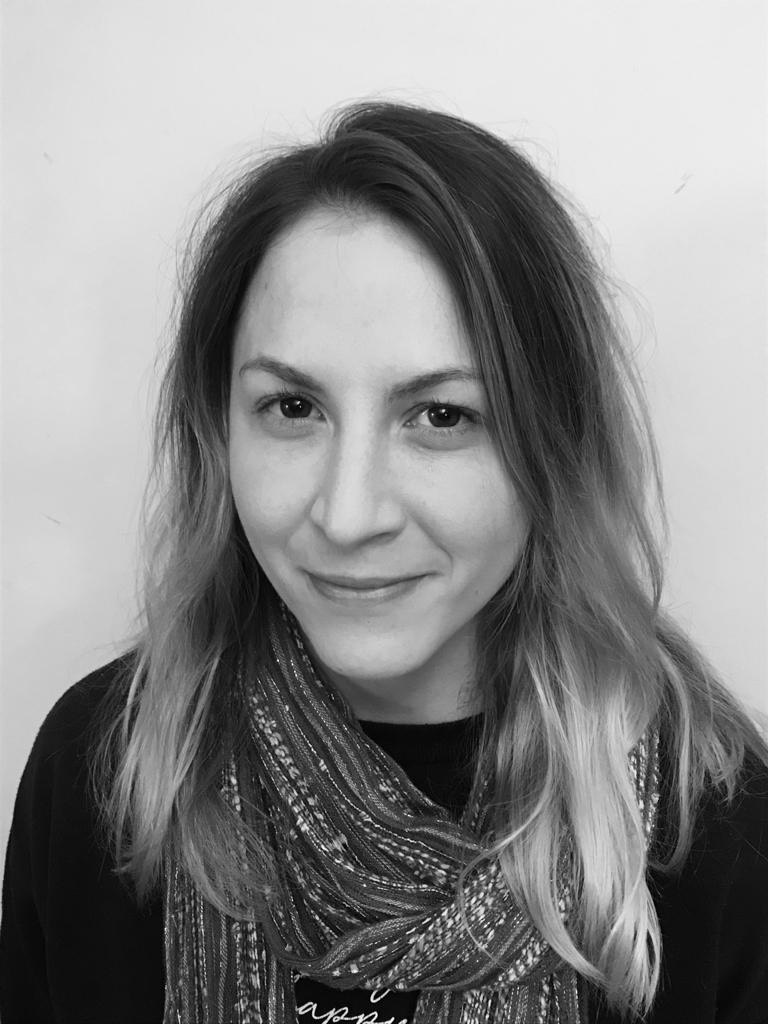 Kate lives in Sandycove, County Dublin with her daughter Alice and their two cats Puss and Tigger. She has a BA in Fine Art from The National College of Art and Design and an MA in Children's Book Illustration from the The Cambridge School of Art. Kate loves creating fun, humorous, characters and quirky stories. She is very passionate about colour which can be seen through her vibrant and cheerful illustrations. Kate works with a variety of different mediums and processes including screen printing, digital, pencil, watercolour, and ink. In 2017 Kate won third place in the Carmelite prize for illustrating a text about chickens by acclaimed author Rachel Bright. Recently Kate has been working with Dorling Kindersley on a series of narrative non-fiction books staring two guinea pigs named Bob and Ginger. Guinea Pigs go Gardening was published in February 2021 and Guinea Pigs Go Stargazing is to be released in November 2021.
Kate's work can be found at www.katesheehyillustration.com or on instagram @katesheehyillustration
Kate can be contacted at katesheehyillustration@gmail.com.