So, Happy Summer Readers! It's been a strange few months and I hope you are all doing OK.
It's weird and great to be a debut fiction writer this summer with As You Were after many years as a poet.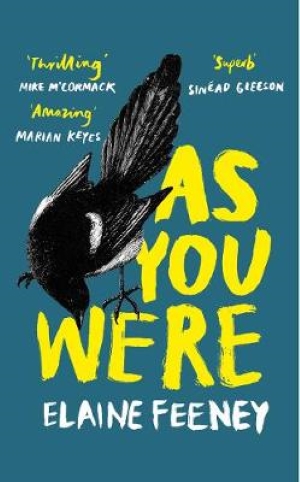 Some years ago I fell ill, after which I couldn't fit the experiences into poetry. Hospitals are a motley community, where everything is overheard. These auditory caves, often filled with love – a new baby, successful operation and in turn grief and loneliness.
As You Were is set between Marriage Equality and Repeal. It was a tense time in our recent history, a possible rebirth for Ireland, a time when women were called to tell the most traumatic stories to exact change.
As You Were is a microcosm of society during these years. Sinéad Hynes, the central protagonist of As You Were is a complex woman, late thirties with three sons. Sinéad like many carries trauma. She is flawed, chaotic, challenging and loveable. In the opening pages of As You Were, Sinéad faces mortality, but refuses to share it with anyone only a shiny magpie. She keeps her body's happenings a secret, as she is terrified of giving it over to the control of others. She spends long days home alone and her childhood abuse, a past she thought keeping busy would shield her from, catches up with her.
After some months Sinéad falls very ill and her husband, Alex takes her to hospital, where she ends up on The Ward with a motley crew of characters.
Secrets are intrinsic to The Ward. Why we keep them, why we can tell them to strangers? What happens to our physical body when we hold secrets? Where does pain go? Octogenarian, Jane Lohan and fierce, working class matriarch, Margaret Rose, with secrets of their own, help Sinéad.
My writing style is experimental. I wanted language to reflect fragmentary thoughts, intrusive pain, a chaotic time in history, modern life, text culture, love and humor in dark places.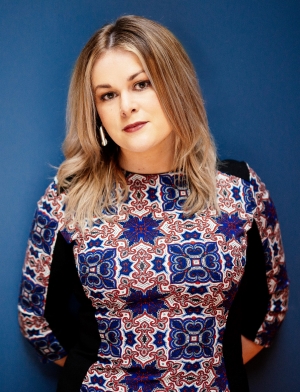 I was inspired by the grave scene in Hamlet, the musings on the skull of Yorrick, a point of no return. To that end, I think As You Were is a hybrid of Hamlet, Casualty and Hitchcock's Rear Window.
Elaine Feeney has published three collections of poetry, Where's Katie?, The Radio was Gospel, Rise, and a drama piece, WRoNGHEADED, commissioned by Liz Roche Company. She teaches at The National University of Ireland, Galway and St Jarlath's College. Her work has been widely published and anthologised in Poetry Review, The Stinging Fly, The Irish Times, Copper Nickel, Stonecutter Journal and others. As You Were is her fiction debut.