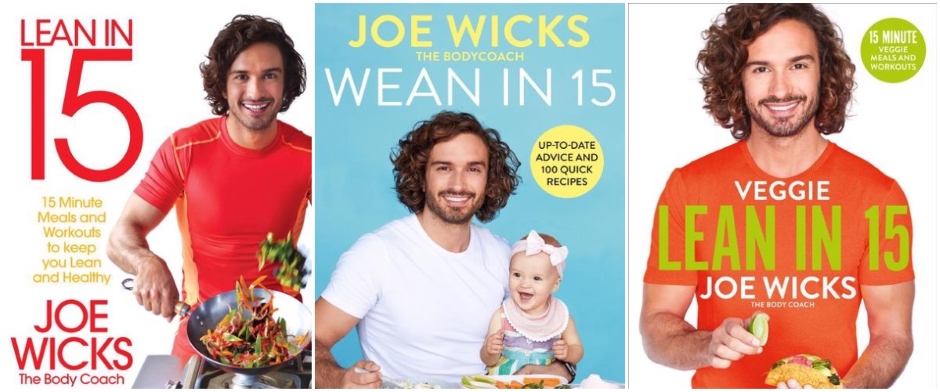 Of all the whimsical words of wisdom circulating on social media at the beginning of the Covid-19 restrictions, this one struck me as funny and starkly relevant: At the end of this lockdown you will emerge as either a hunk, a chunk or a drunk. The heavy truth of this pushed me to make a positive decision. At that point, I was already joining my grandchildren in their online Joe Wicks family workouts at 9am each weekday (no breaking Covid rules here since they live close by). I was quickly and painfully aware of how unfit I had become in a few weeks without the gym.
So when I discovered that The Bodycoach, Joe Wicks, was also offering a personalised online coaching service, my mind clicked into gear. It's more important than ever now to remain healthy, resilient and tend to your mental health at the same time. The Bodycoach 90-Day course, in three cycles, comes with a full workout programme complete with coaching through each one. It also comes with a tremendously varied and calculated food menu.
With my programme recipes, all of which feature in the Joe Wicks's Lean in 15 healthy cookbooks, there is no shortage of food which ensures rubbishy snacks become obsolete very rapidly. And while the recipes on my plan mainly serve one person, they are easily adapted to cater for those weekly family dinners too.
The Lean in 15 books concentrate on your ability to balance what you're eating with your activity levels. This means short intensive daily training sessions teamed with delicious and nutritious meals that are super easy for even the most reluctant cook. In other words, an achievable goal that promises results. But the real result is the change in eating habits and enjoyment of the workout – a sustainable healthy life plan. And you can still enjoy your burger, pizza or weekly gin and tonic when you team it with a workout.
When the first three Lean in 15 books were published in 2016, each one became a number one bestseller that year. No other non-fiction writer has managed to achieve this record. Then came Joe's long awaited Veggie Lean in 15, with recipes so delicious that even as a meat-eater, I don't miss the meat in these meals. This book is brilliant for those family veggie Mondays that some households adopted during the lockdown.
Wean in 15 is the Bodycoach's latest book, published in May and written with nutritionist Charlotte Stirling-Reed who specialises in maternal, infant and toddler nutrition. It's full of information to help you wean your baby from first foods to enjoying healthy family meals.
Now nearly finished my 90-day Bodycoach programme, I'm happy to report that all cravings for unhealthy snacks have left me and I actually can enjoy those workouts. And I can highly recommend the Lean in 15 books too; cooking and eating can become a mindful and rewarding experience, suitable for even reluctant cooks.