Dystopia is a big theme in a lot of teen and young adult books. Apocalyptic disasters, zombie takeovers, new world orders, inverted social hierarchies; you name it, you'll find it in a YA novel. You might think the stress and high stakes in these narratives are best suited for thrill-seeking readers, who crave imagined chaos within the confines of a book. But what if I told you that dystopian novels can offer incomparable comfort, particularly to teen readers, during this pandemic? How is it possible for anyone to enjoy stories about the world as we know it being thrown into disarray, when it all hits a bit too close to home? In the last few months, I didn't actively seek out dystopian YA novels, but I found that every time I read one, I was left more comforted by their messages than any other narrative I engaged with.
Ambiguity and the loss of control are common tropes in dystopian novels; whether the characters are subject to the hands of a manipulative power or they are forced to obey the rules of new and foreign circumstances. This is a fascinating concept to broach with a teen readership, who are grappling with their own ambiguous sense of control: you are no longer a child and are experimenting with your developing agency, but because you're not yet an adult, you are confined to restrictions outside of your control.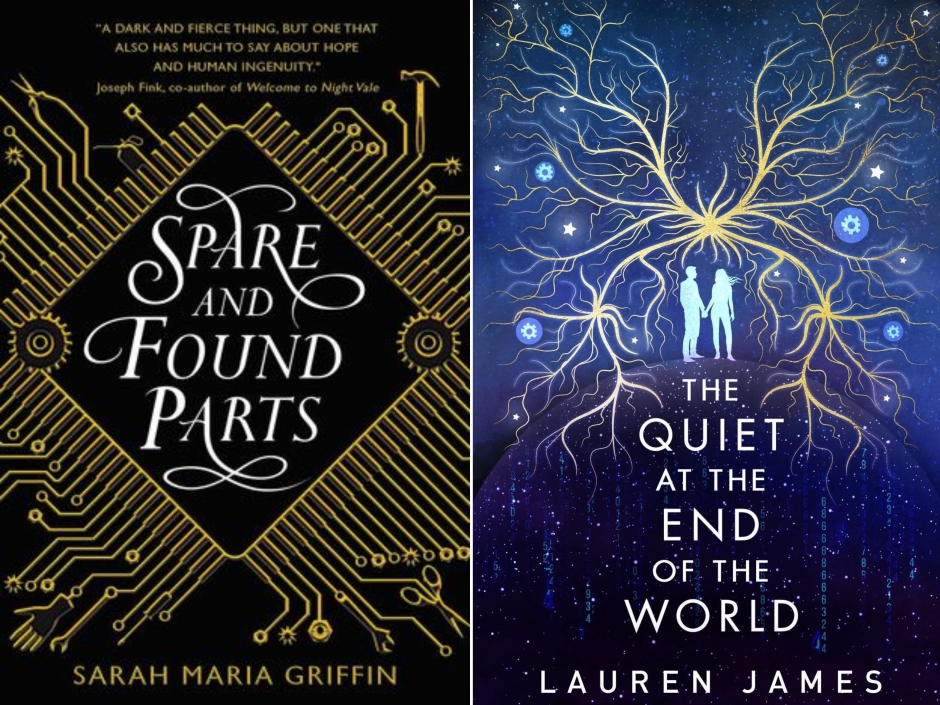 Sarah Maria Griffin's Spare and Found Parts handles this very well. It takes place in an apocalyptic Dublin where the majority of the population have been affected by an illness resulting in them needing advanced robotic prosthetics. The protagonist, Nell, is an outsider, being the only one with an invisible prosthetic; her heart. She struggles to assimilate to cultural norms and demonstrates her agency by exploring her interest in taboo subjects. Nell gets to control something small but personal within the restraints of the world's circumstances, which provides her with a sense of fulfilment. This is very much applicable to a teen readership today, who not only must explore their agency from within the confinements of the teenage experience, but also with the new constrictions implemented due to COVID-19. It is reassuring to know that a sense of control and identity can still be maintained on a personal level, even when external factors make this difficult.
Another significant theme in YA dystopian novels is perseverance. Whether it be demonstrated by the protagonist who overcomes every challenge they face, or a community banding together to sustain and improve their lives no matter the magnitude of the difficulties, the determination to move forward is a powerful message to impart. It highlights the strength of the human condition, where pure grit is an attribute that allows human experiences to thrive. To a teenage reader, who may feel overwhelmed by the environment in which they have limited influence over, it suggests that it doesn't matter if what you do isn't perfect, as long as you keep trying.
Lauren James' The Quiet at the End of the World expertly explores this idea. Teenagers Lowrie and Shen are the youngest people in the world, after an unknown disease has rendered the human race infertile. Both teenagers battle with the idea of what they owe themselves and each other in the face of extinction. Without giving the fantastic twist away, the book addresses the resilience of the human condition and how humanity perseveres and finds a way to, not only exist, but thrive. It is reassuring to see that despite the ever-changing external conditions, the teenage protagonists display remarkable internal strength, something that every young reader can recognise within themselves.