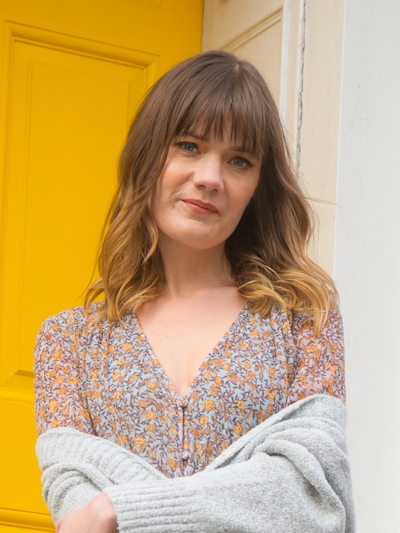 Eithne Shortall studied journalism at Dublin City University and has lived in London, France and America. Now based in Dublin, she is chief arts writer for the Sunday Times Ireland. She enjoys sea swimming, cycling and eating scones. Shortall's bestselling debut novel, Love in Row 27, has been optioned for a TV series by NBC Universal Studios International, the production company behind Downton Abbey. Three Little Truths is her third novel.
I was six months into writing what was supposed to be my third novel when I abandoned it entirely. That's a lot easier to write – summed up, as it is, in one sentence – than it is to do. But once I made the decision to erase half a year's work, I flung myself into Three Little Truths with gusto. This was the story I had wanted to tell all that time I was trying to convince myself to pen something else.
The initial inspiration came from a few places. The first spark was scrolling through the WhatsApp conversations between the women who live on the road where I grew up. While I have long moved away, my mother is a member of the neighbour chat group, so I occasionally check her phone for the local goings-on. I was struck by how well this sort of chat — neighbourly concern, gossip, humour, wars over parking — could work in a book.
Another inspiration was a news story last year about a list that appeared on the back on a toilet stall door in a secondary school in Cork. A supposed "rape list", it briefly made national news and I found myself considering how it might feel to be one of the girls on this list.
The final starting point were the characters of Martha and Robin; two women, two decades apart in age, both moving onto the same suburban Dublin cul-de-sac around the same time. I knew their back stories instantly – the ordeals that both women had been through and how their lives would come to be linked. I was itching, in particular, to get these women's stories down on the page.
Such was my exhilaration that I wrote 20,000 words of Three Little Truths in two weeks – the same amount of the abandoned book that I'd written in the whole six months previously. I was exhausted by the time I finished writing it but I thought — and I still hope — I had created something special.