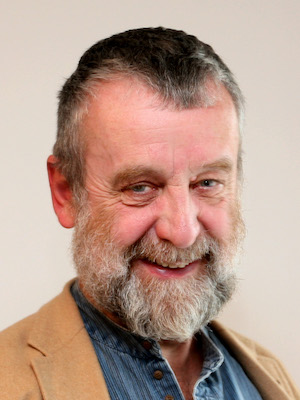 Michael Harding is an author and playwright. His creative chronicle of ordinary life in the Irish midlands is published as a weekly column in the Irish Times. He has written numerous plays for the Abbey Theatre, including Una Pooka, Misogynist and Sour Grapes, and has published three novels, Priest, The Trouble with Sarah Gullion and Bird in the Snow as well as four bestselling memoirs, Staring at Lakes, which won three BGE Irish Book awards, Hanging with the Elephant, Talking to Strangers and On Tuesdays I'm a Buddhist. His new memoir, Chest Pain, is out now.
It's a strange thing to say that a heart attack was good news, but in a way for me it was. Firstly, I didn't do myself any permanent damage. When I did feel overwhelmed by chest pain, I knew the ambulance was just ten minutes away. And, a few days later, I left hospital with a single stent, and happy that I was in better health than I had been for years.
So the first thing to say is thank you for the great care I received in Blanchardstown from the doctors, nurses and the paramedics who came to collect me from the local hotel.
And the event was good news in so far as it brought me a sudden sense of a new book. I had been struggling with lack of energy for over a year. I had been so exhausted that I felt like I was eighty years old rather than sixty-five, and that in turn led to a deep sense of mortality.
But in the weeks and months that followed the attack I had a clear sense that a book had been given to me. I wrote it with ease, and fast, without any sense of pressure. It was as if the words came on their own, and I just wrote them down.
Chest Pain is a different type of memoir from anything I have previously written. It's an affirmation of faith and love and togetherness, not as things that give life meaning but as things that make living more human.
I am a man of faith. I receive love. And with other people I find what will suffice as heaven. This world is bliss. It's not that it must mean anything. Perhaps it means nothing. And perhaps the very living of life is the meaning. The living of life perhaps is even the deepest ethical obligation; to live it fully and to be alive fully in each moment.
That's what the dodgy heart taught me. The chest pain itself became a metaphor for that other ache, that heartache that awakens us to the wonderful mystery of being alive, with all its inherent contradictions.