In the first part of my interview with Yangsze Choo, we discussed the influence of her Malaysian-Chinese heritage in The Night Tiger. In the second part, we talk about her approach to writing fiction.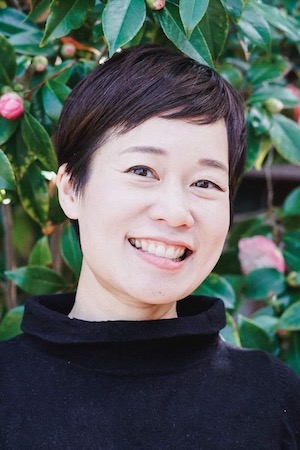 LB: What/who influences your writing?
YC: Ooh! There are so many writers that I love — among them, Haruki Murakami, Orhan Pamuk, Diana Wynne Jones, Tana French… so many wonderful books. And that's not even including graphic novels which I think have really taken off more recently. I feel very lucky to live in an age where we can buy books readily (and books nowadays have such terrific covers as well!)
LB: When did you start writing? What made you decide to become a writer?
YC: I didn't consciously set out to become a writer. I was too worried about being gainfully employed and getting a job after graduating from university! But I've always enjoyed writing, mostly short stories, ever since I was young. After I started work, I continued to write in my spare time. I spent eight years on a terrible novel about an elephant detective, and after that really didn't work out, I started a book that turned into The Ghost Bride. I feel very lucky and grateful to be published. If you like to write, I'd like to encourage you to keep writing, and write what you find deeply interesting. Even if it is only for yourself (which is what I thought for many years), there is great satisfaction and a constant process of learning from it.
LB: In The Night Tiger, tiny details are scattered throughout the novel and seem irrelevant, and then come together later in the plot. How do you approach constructing your plotlines/how do you craft plots in this way?
YC: Haha! This is a terrible thing to say, but I often don't know what's coming up. It's rather like driving a car at night and only being able to see as far as the headlamps, or in my case, a little into the next chapter or so. People have asked me if I know the ending from the start, and I usually don't. However, once the characters become real to me, they begin acting with their own personalities and that drives the direction of the story. As for extra details, sometimes I just note things down and later they take on a significance. And other times, I put in Easter eggs for readers! I usually don't plan this out though — writing to me is a bit like playing a piece of music and improvising as you go along.
LB: What would you like your readers to get out of the book?
YC: If readers find it entertaining and thought-provoking, I'll be very happy. As an avid reader myself, I'm always looking for books to read. A number of readers have written to me to say they've stayed up late finishing The Night Tiger, and I can't tell you how honored I've felt. Though I also feel rather guilty for disturbing people's sleep schedules…
LB: Do you have any plans for another novel soon?
YC: I'm currently working on another book, also historical fiction, though I'm not quite sure where that will take me. I often have to write a bit to see where the story goes. Hopefully it will be somewhere exciting!