Globally, water bodies and our ocean are the most degraded ecosystems in the world – they hold all of who are: Our waste, our memories, our history, our ancestry, our bones, our breath. Our health is completely tied to the health of water. It is impossible to restore our health without first restoring our relationship with water.
Ebb and Flow is a response to this call to restore our relationship with water, especially the last 'wild' waters of the world. The book is a reflection of the waters I have come to know and is deeply enriched by the words and water wisdom of many others, who are all, in their own way, keepers, protectors, healers and bearers of water.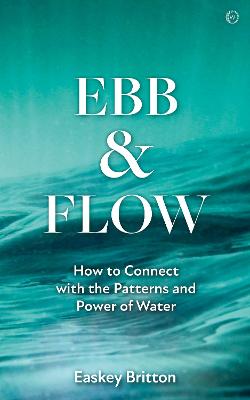 So much of this book is about how we might (re)learn to simply be, to fully inhabit our own watery bodies so that we are better able to listen to the world around us. To listen to the message water has for us. To not only understand our interdependence with watery places and watery beings, but to sense and feel the aliveness of these connections. To feel how and why we, too, are water.
Like the flow of the water cycle, renewing our relationship with water is a cyclical tale of rhythm and movement, giving and receiving, inhalation and exhalation, ebb and flow, where water is at the beginning and end of every cycle of life. The story of our human life begins in water. Our contact with, and immersion in, water has this powerful ability to alter our perspective, perception and introduce us to a more embodied and sensuous way of knowing. That is what I hope you will begin to feel as you read this book.
Restoring our relationship with water through ritual and restoration is essential if we are to heal the waters of the world and, because we are water, heal ourselves. Ebb and Flow offers ideas and practical ways to engage with the patterns and power of water, for the benefit of our health and the health of the water. These practices are invitations to deepen attention in different ways through stillness, movement and reflection.
Our connection with water in all its forms is central to our wellbeing. I have found that if we can deepen the meaningful ways in which we interact with water environments, water can offer us a profound experience of healing, renewal and connection.
You can now order Ebb & Flow by Easkey Britton.